Jaakko:
I've been putting together some chaos dwarfs now for a while, and I thought I could share my work with you. I got very much inspiration from Tjub's blog, so you'll probably find my work kind of similar to his. This is not because I want to copy his work and find myself better than him. No, this is because I love his work and his style and wanted to try something similar myself!

Anyway, I had a few games with my incomplete 500-point force, and lost… I did find it quite dull to play with an unpainted/not-converted army so I started to work straight away. I will continue to update this thread with my work and progress, and I appreciate any kind of feedback, comments and/or constructive criticism.

Here are some pieces I'm working on so far: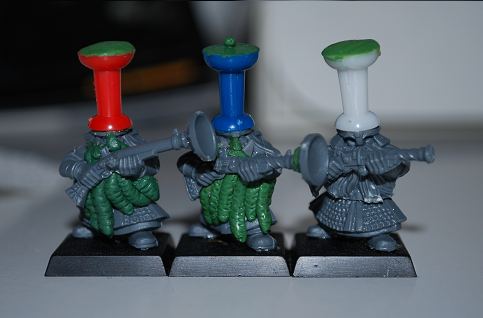 Blunderbusses.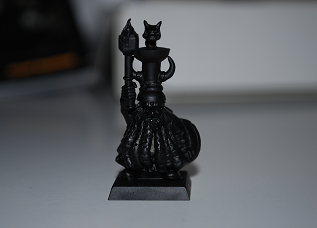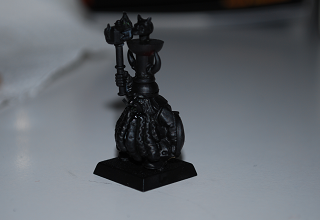 Chaos Dwarf Hero (bad quality, better picture when I have some more time).

And then some of my finished pieces: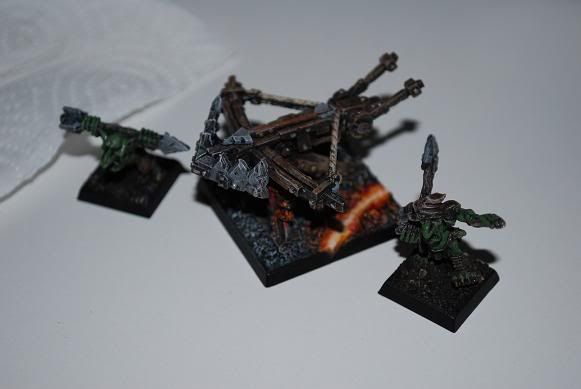 Hobgoblin Bolt Thrower.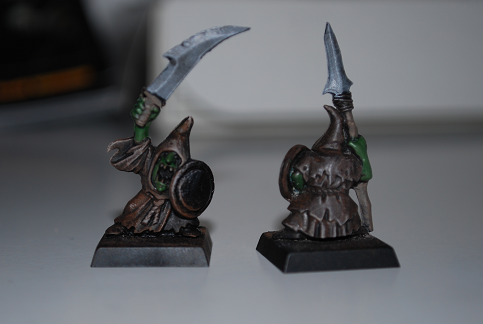 Hobgoblins (shields and weapons not completely finished).

And finally: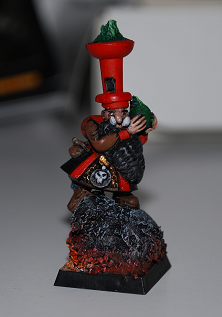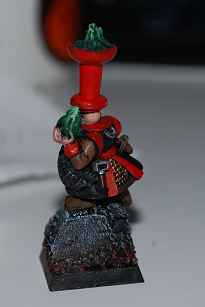 a Chaos Dwarf Sorcerer.

Stay tuned for more stuff to come! I'm currently working on a Deathrocket and some Hobgoblin Wolfriders.

Jaakko