Grimstonefire:
Seeing as I'm making a new start with my army, I thought I might sell the one unit of warriors I made.  I'm too lazy to rebase them!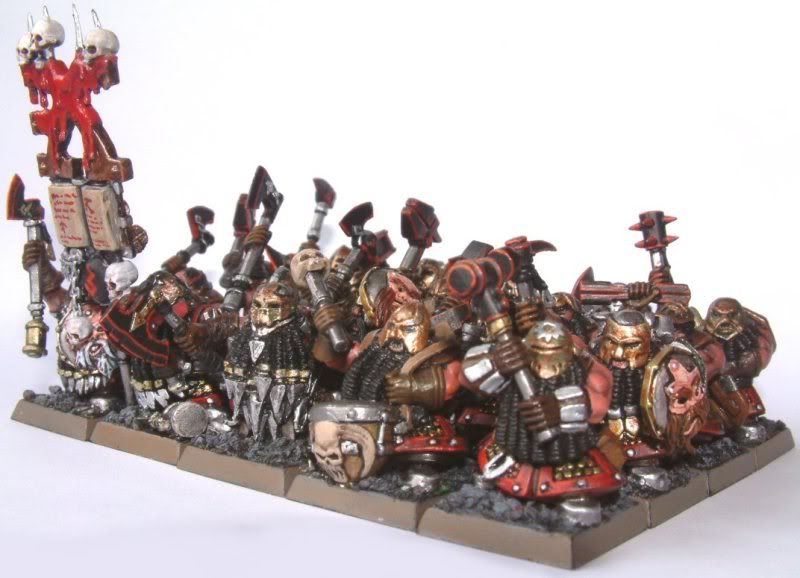 I have more photos, and if anyone is interested I'll take photos by rank, front and back, so you know exactly what you're offering for.  I'd also need to box them up and weigh for the postage costs.

I haven't actually looked at these all in a long time, so I'll need to dig them out and do any small repairs as needed (reattaching shields etc).

Ideally I'll take cash (paypal only), though I would consider a trade…  for metal models!  Depending on the models ideally I'd do a 1 for 1 trade in unpainted (not even undercoated) metal models, i.e. 20 models for 20.  If they're goblins I'd need more, and I would be prepared to barter if they're big models.  If anyone happens to have lumps of Prince August metal ingots I'd do a trade for those as well.

Any white metal models would do as long as they don't have lead in them (for melting down and recasting.

Obviously if anyone is interested I'd need to properly write down the terms of sale/trade (recorded delivery and refund terms etc).