sam585:
Hello, welcome to my army blog as opposed to my army list/gaming blog.  This will track the progress of me trying to make my army the best painted and modeled army in my local region in my attempt to win best paint score.

Up first will be my Infernal Guard/Chaos Dwarf rebasing project. Originally they were just on 20mm bases. Now the weird thing about Infernal guard, is that they are pretty huge and really fill up a 20mm base leaving very little room to give grass, skulls, and other cool bits to decorate the base. So how do we fix this? ROCKS! That's right if we put our Infernal guard on rocks which slightly elevate them we get a very nice effect and we instantly get much needed room to make our bases much more like a diorama.

Now their are many materials to use to make rocks. Some use cork board, other use premade rocks, or other such materials. Me I am cheap, so I will show you how to make rock bases with pink insulation foam, wood glue, and some black house paint +white craft paint.

STEP 1:




Break yourself off a nice chunk of foam. It should be easy enough to manage that you can cut it with a pair of scissors. We cut it with the scissors because it really breaks and gives us an uneven cut, better to mimic rough patches of rock.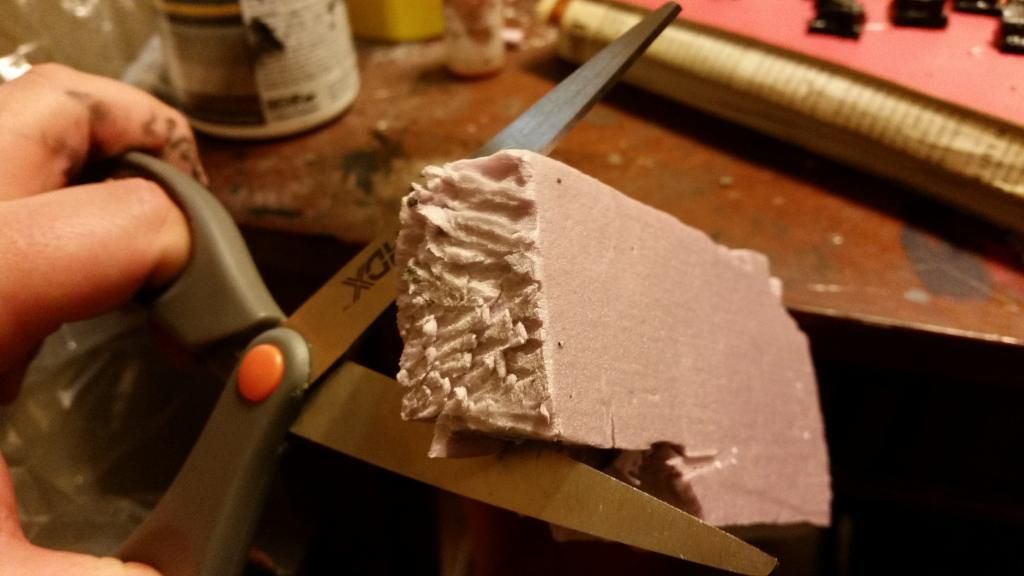 Cut the foam with the scissors until you got a relatively small piece.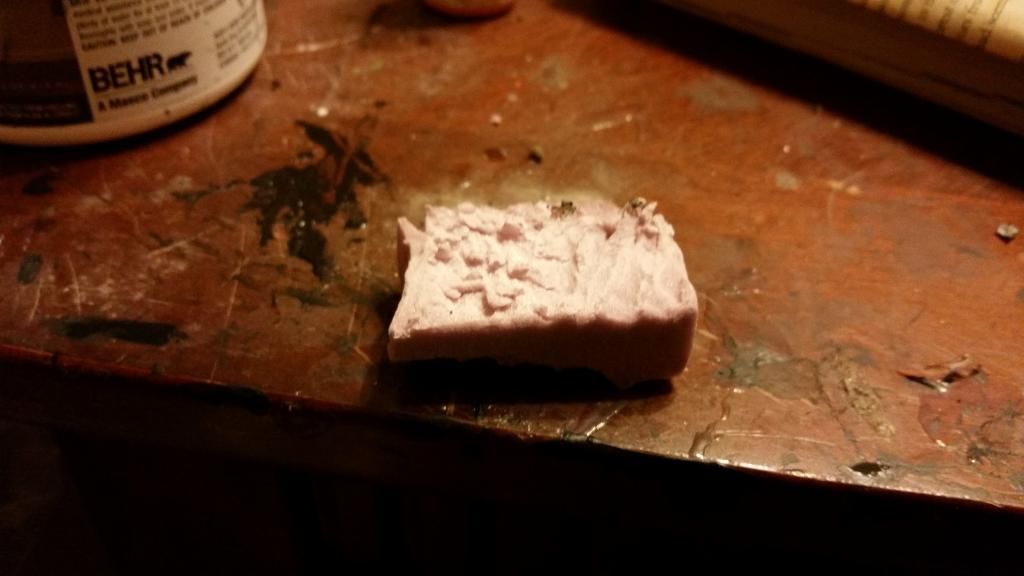 Now with this piece, cut it again down the center, it should be between 3cm and 6cm high for rnf, you can have some higher here and there to get a more interesting looking unit. Make sure you line up the foam right, and shape it so it fits on your base. You don't want it to be sticking out of any sides or else your models will not rank up!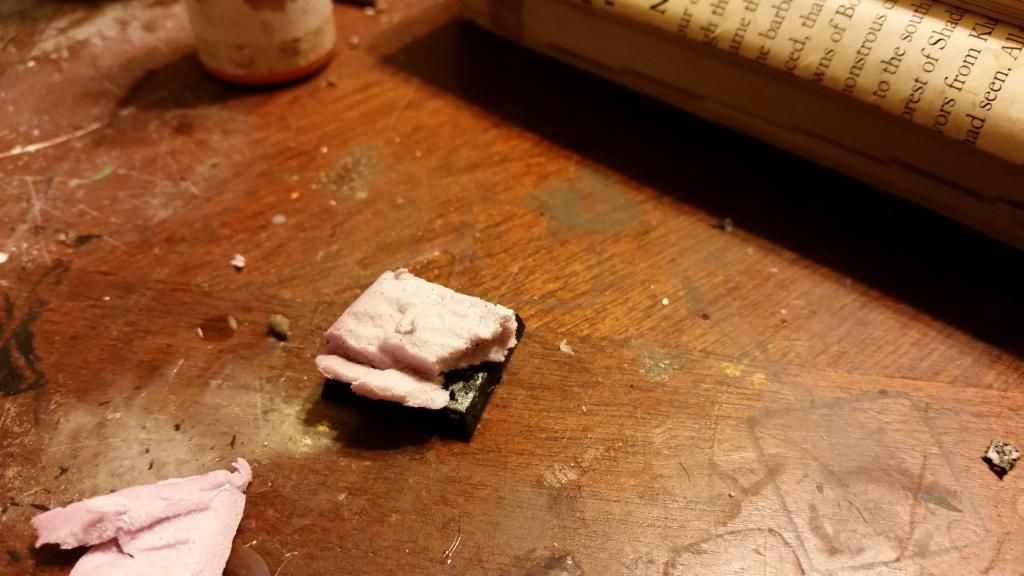 Here is the finished piece of foam after all the cutting. If it already kinda looks like a rock, that means you did a good job and are on the right track.




STEP 2:

Now we need to attach the foam to the base. With pink foam, some superglues will melt it and create toxic fumes or other weird things. So I like to use a big glob of Gorrilla Woodglue (the non bubbeling kind).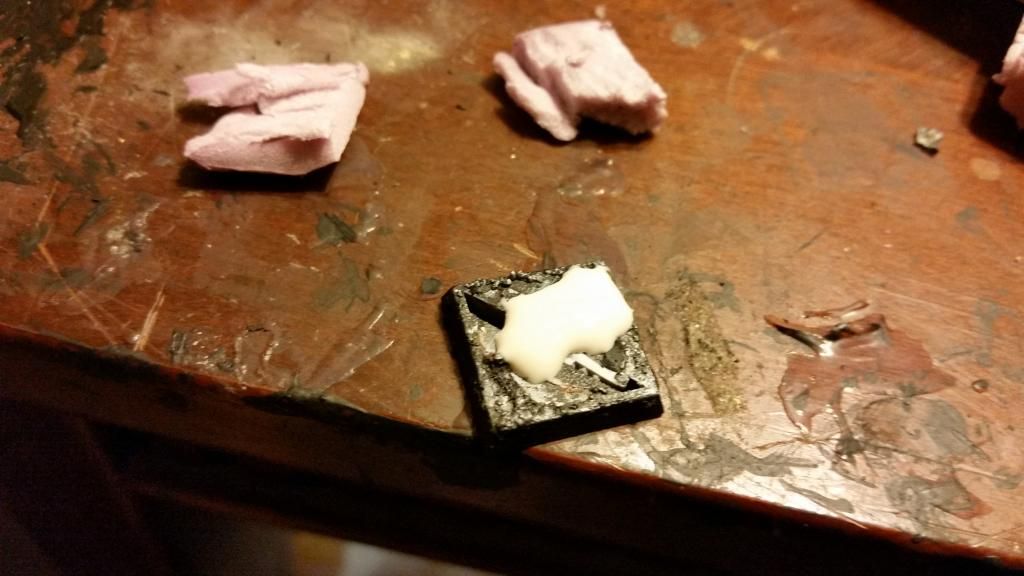 After that place your "rock" onto the glue and press it down, its ok if it spills out the sides, but make sure you wipe off the edges of the base.

Next we apply a nice thick coat of woodglue on top of the rock foam, to make it smooth, and gives the foam extra protection when we are ready to glue down our minis.




do this to all of the bases and rocks and leave to dry for about 12-18 hours.

STEP 3:

Behold your army of rock bases, already they are intimidating! But lets make them even more scary by painting them.




Firstly basecoat each base with black paint, I prefer flat house paint for all of my basecoating.




Next mix some white craft/house paint with your black to get a dark grey, and give it a heavy drybrush




Keep applying more white paint to get lighter shades of grey, and apply lighter and lighter drybrushes to give the rock nice light grey, and white highlights.




Lastly just give it a straight white drybrush for the final highlight.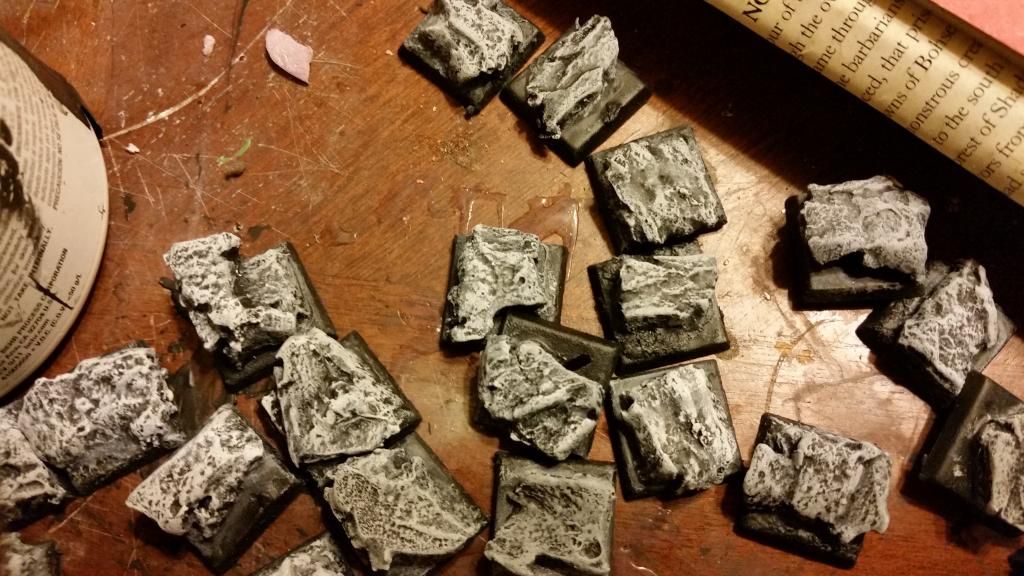 Behold your painted rock army!

STEP 4:

Now with the paint dry, it is time to glue down your Chaos Dwarfs. This part it is important to make sure each model will rank up, especially with fireglaives.




The Legion of Azgolag now properly on rocks! (Pardon the missing paint around the shoes)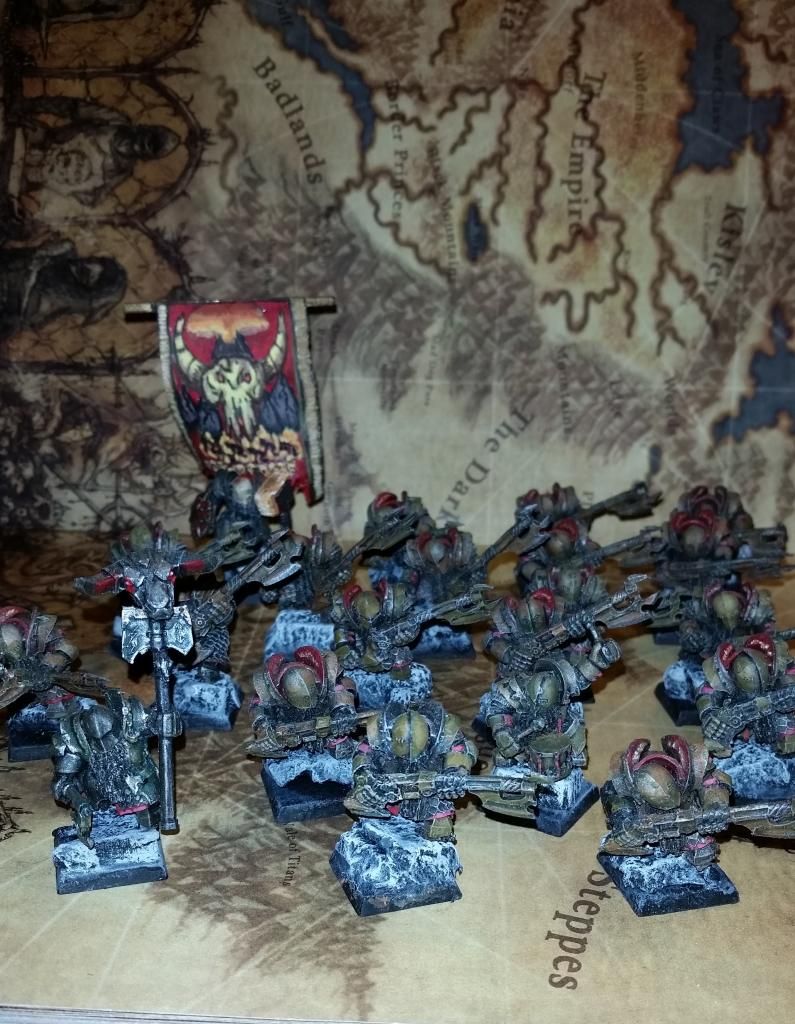 At this point, you can now add sand to the open areas, and or paint on lava around the rocks. Thanks for reading, more to come :hat off