Rabid Bunny:
I stumbled on EEs Chaos Dwarfs on Warseer when he first did them, and anain on Xander's yesterday, which got me thinking of converting some up from my fistful of BFSP Dwarves, so on the way to Maidenhead yesterday, i doodled these, not very good, but just some ideas (you could even say fuel for the furnaces ;)) Apologising about the size too, my PC pic skills are limited to stickmen in MSpaint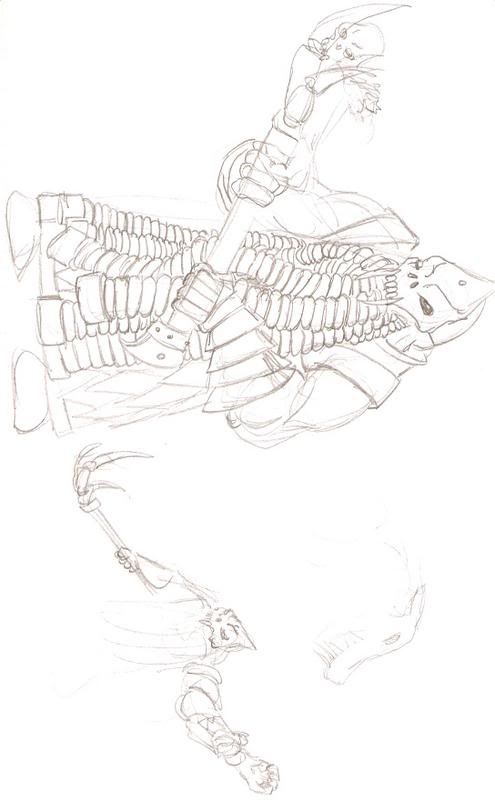 Sorry about that, forgot to rotate it before uploading :D. The idea for this is due to the Hellcannon model. The CD crew shovel corpses into the back, but where do they come from? Probably gonna be a unit filler, with these guys follow a Regiment of CD around shovelling corpses into the back of a cart pulled by a warped Pony to take back to the Artillery.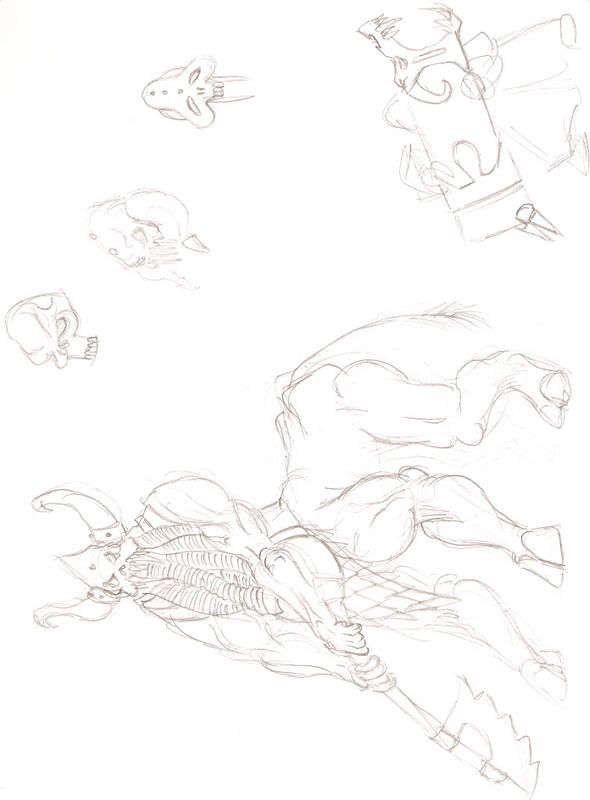 Again, forgot to rotate. A Bull Centaur sketch i did, along with a few more Helmet ideas.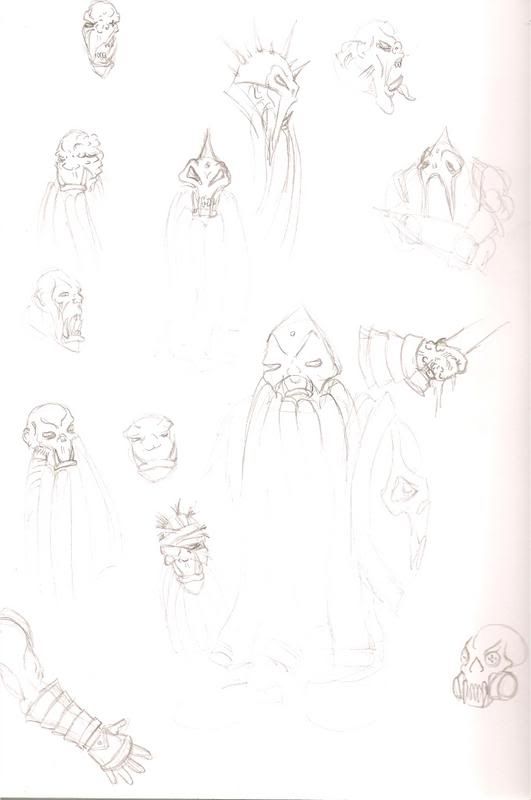 Masks and Faces. Basically more ideas for masks, the faces are warped (along with a hand) mainly because working in Warp-spawned furnaces can't be too healthy or safe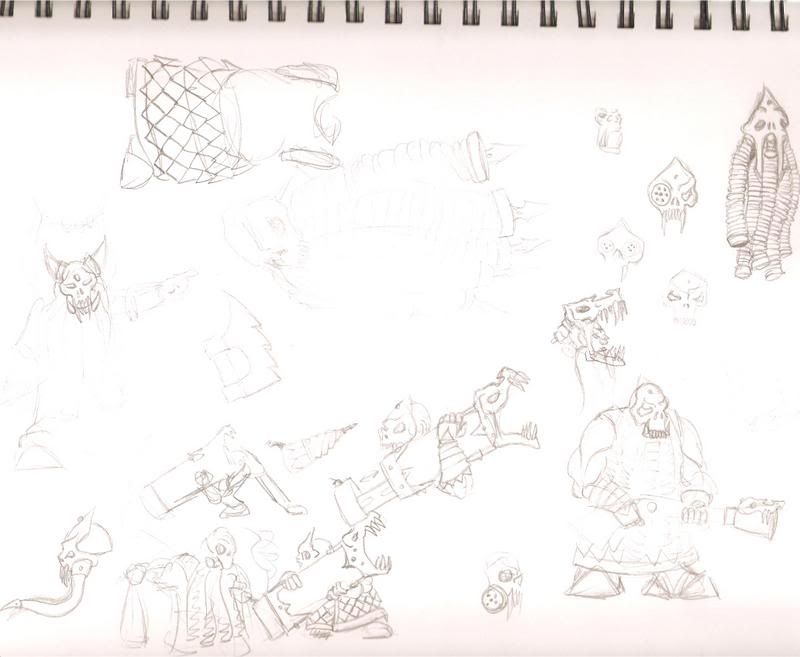 This is the first one i did, mask sketches and an idea for a hand-lugged cannon thingy (also a sketch in the Centaur pic. My favourite mask is the one in the top right corner, just looks cool


Hope this helps.