al-hashut:
Greeting all, well, having near enough finished my other army, i am ready to start getting down to the nitty gritty of the dawi zharr. Rather than go back over what i've already posted both on here and HoH, i'll just continue with anything new, or the older stuff once based. I haven't been able to get round to much more than deciding on the basing scheme and some other things, but hopefully this time round i'll get it done. The deadline being next year i'll be living in France, and as big as warhammer is over there, i shud probably get around to learning the lingo. So without further a do, on with the pictures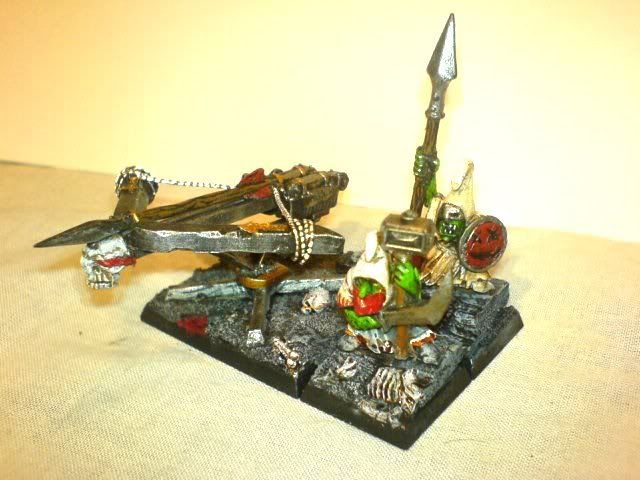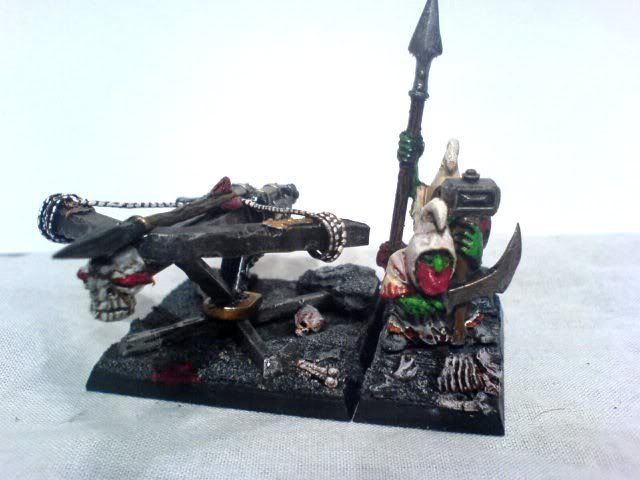 The finished base, not much special, lots of rocks and bones. These in particular were scavenged from stuff from a free Kroot and slicing apart a Heroquest skeleton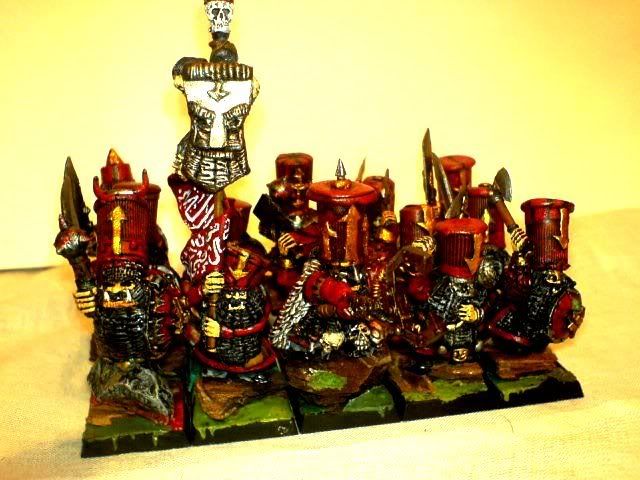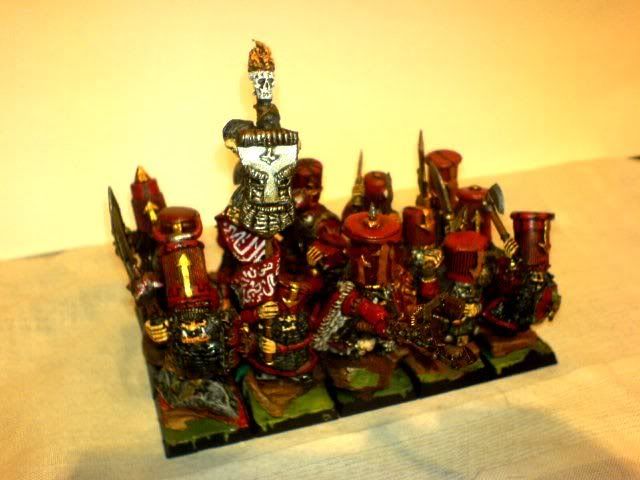 and how it looks when ranked up. I'm still unsure about it, what are your thoughts. Does it just look like a bunch of dwarfs standing on boulders?





posted him over in conversions but this shud give u a sense of how the hobgobbos will be modelled. I've decided to go back over them and reinforce the arabic theme. Time consuming, but it should payoff with the army unity overall.

Cheers, Al-Hash


---
[align=center]
2017 Image Salvage
[/align]