Nemo:
Well I was bored this morning and took a look at the Goblin Archers I still had left over from my BfSP and thought, 'What can I do with them?'

Then it came to me. Sneaky Gitz!

With just a little bit of clipping and greenstuff I made these 10 SGs. Althought they have been nerfed by 7th Edition, they may make interesting additions to my force (have on free Special slot) and with all those poisoned attacks, who's going to argue?

Anyway here are my little green ninjas, they will be painted black except for the green poison on there blades, the blades themselves and the death masks. Any suggestions for the colour for them?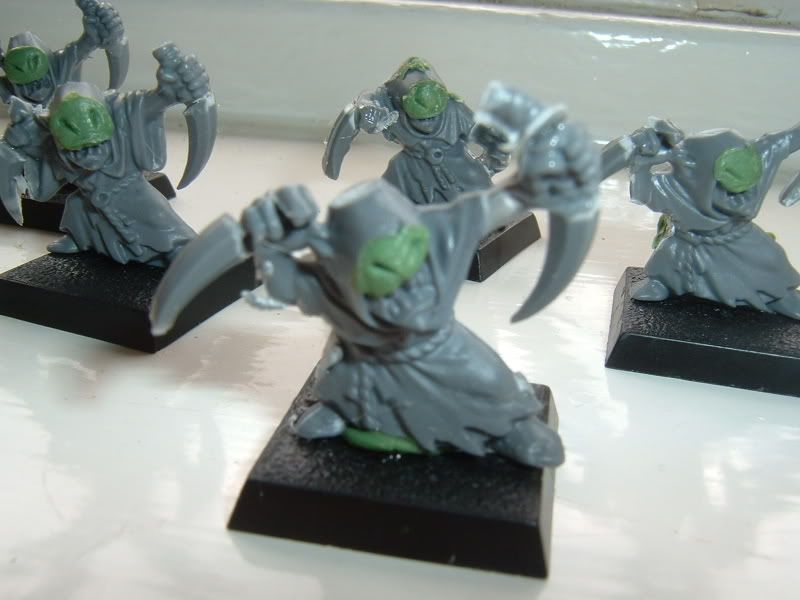 :cheers

Nemo