Bjorni:
OK, Xander has been bugging me again, and again, and again to repost everything I had collected over at HoH.org

So I'll make a list of what I've got finished and will add whatever gets done next.

I was going to wait untill my BC were done, but 2 of them met a frustrated Bjorni this evening and ended up in pieces. :mad

Anyway:

Characters

Lord on Taurus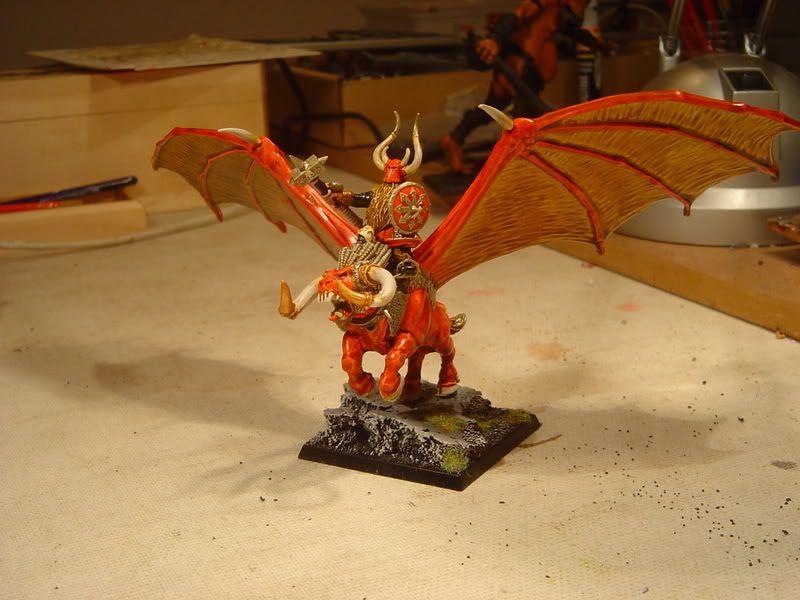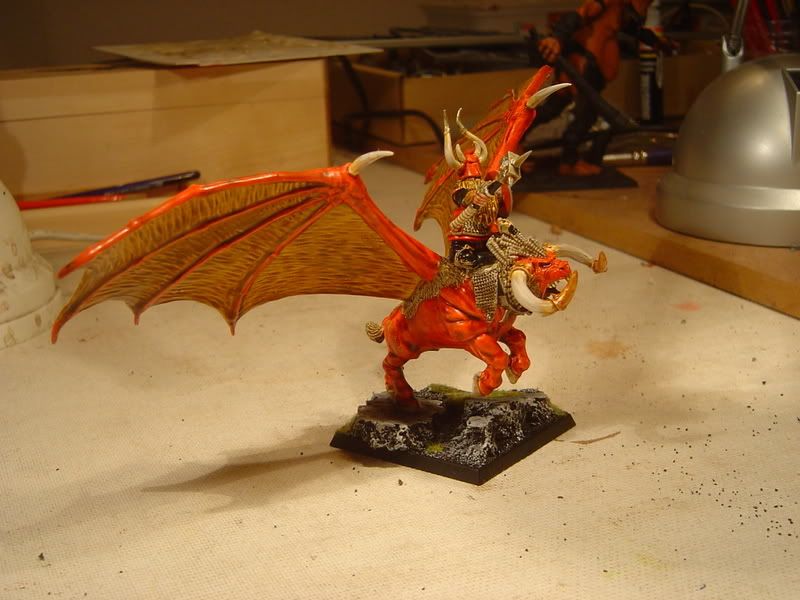 Hero on foot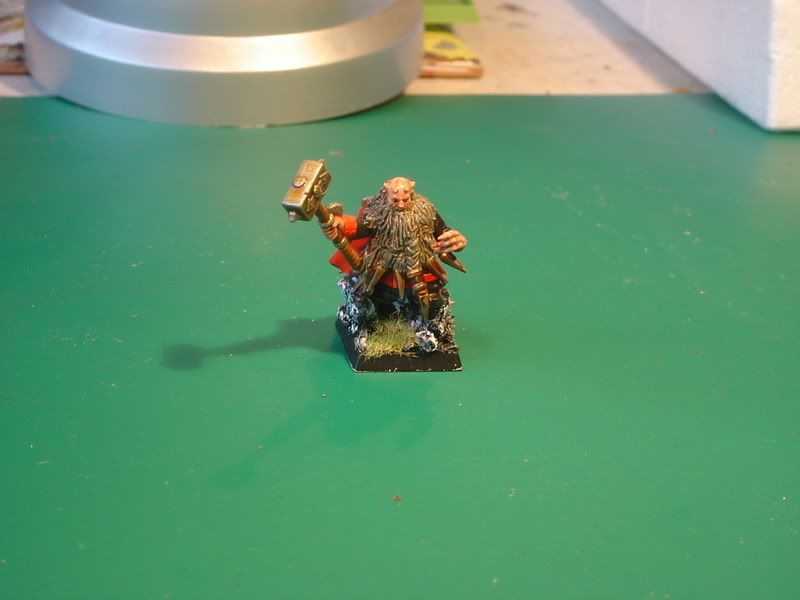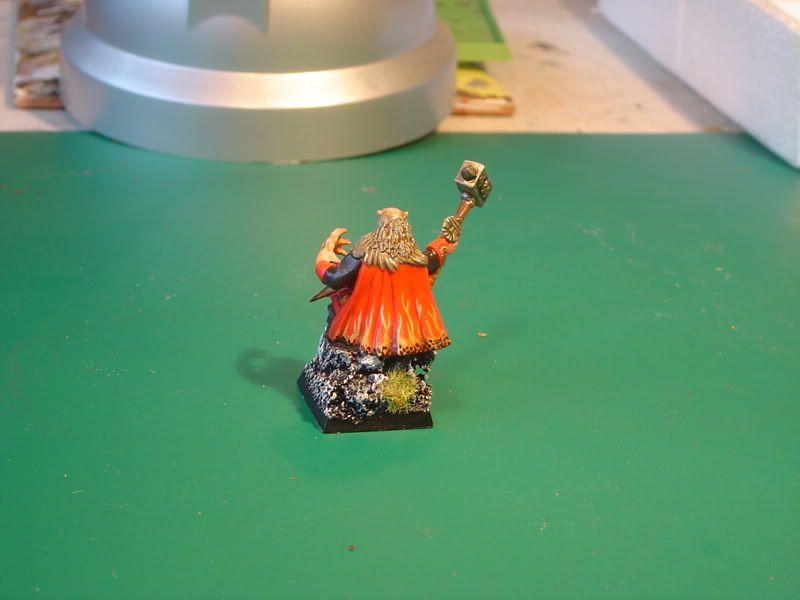 Sorcerers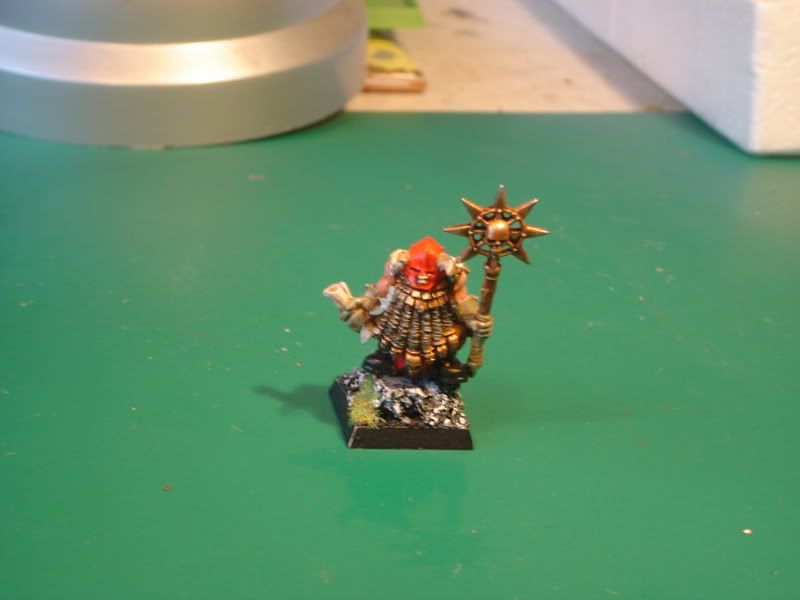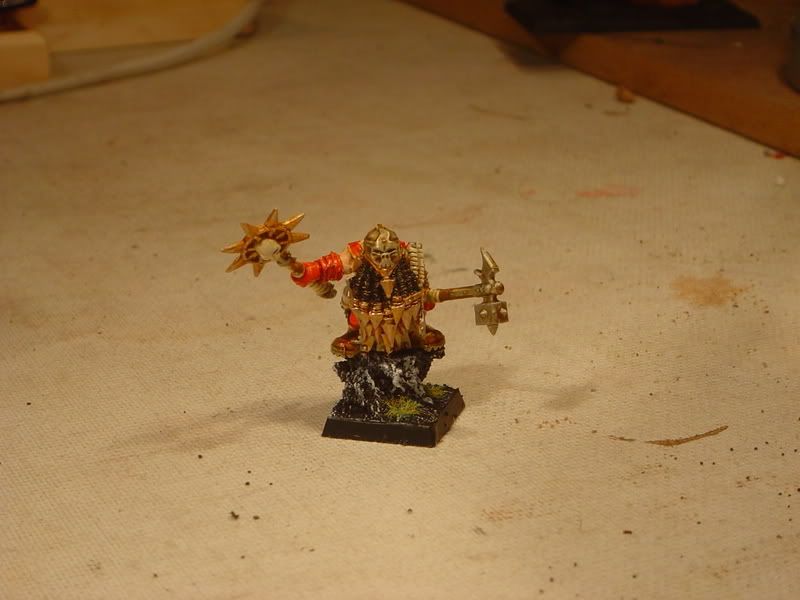 Based on the Hellcannon crew.

BSB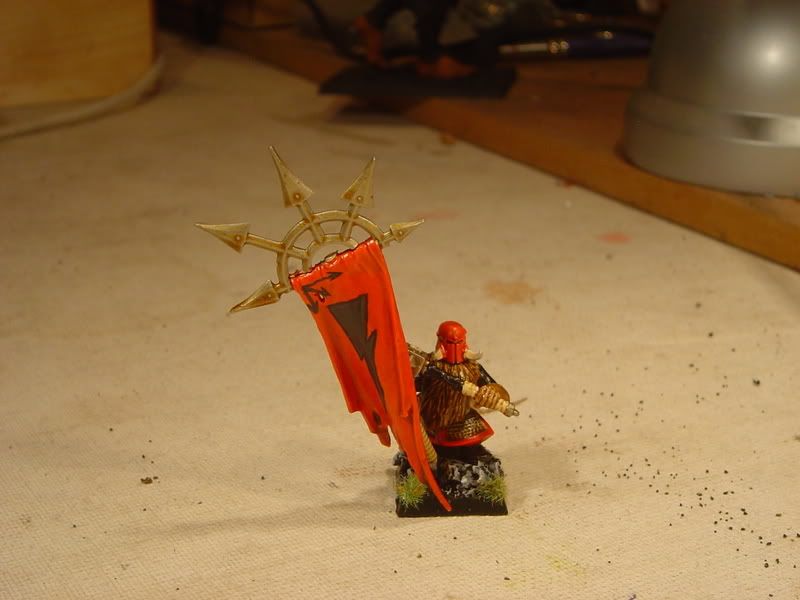 Core Units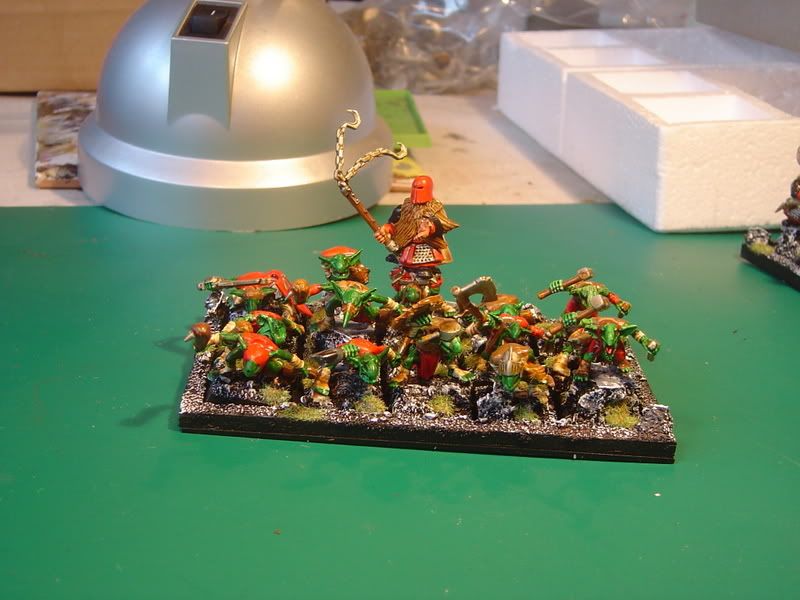 I'm using Gnoblars as naked Hobgobs. 4 units of these are done by now.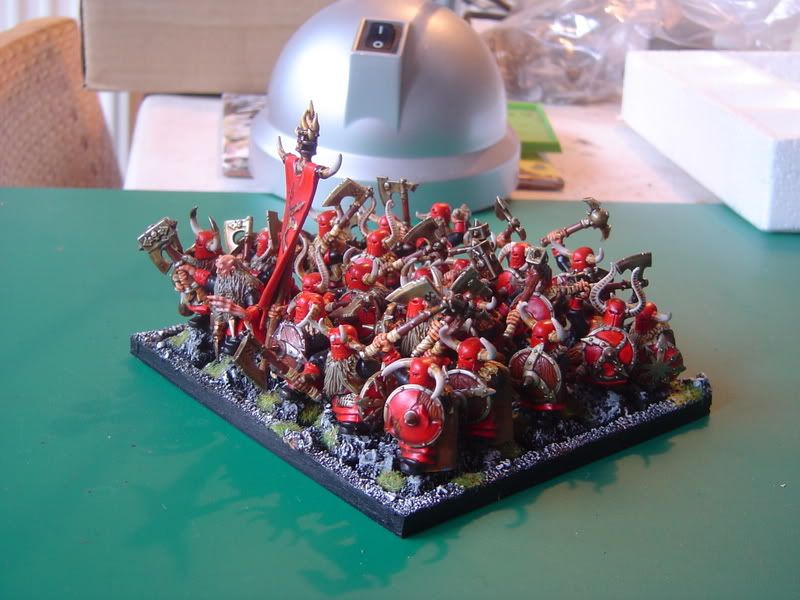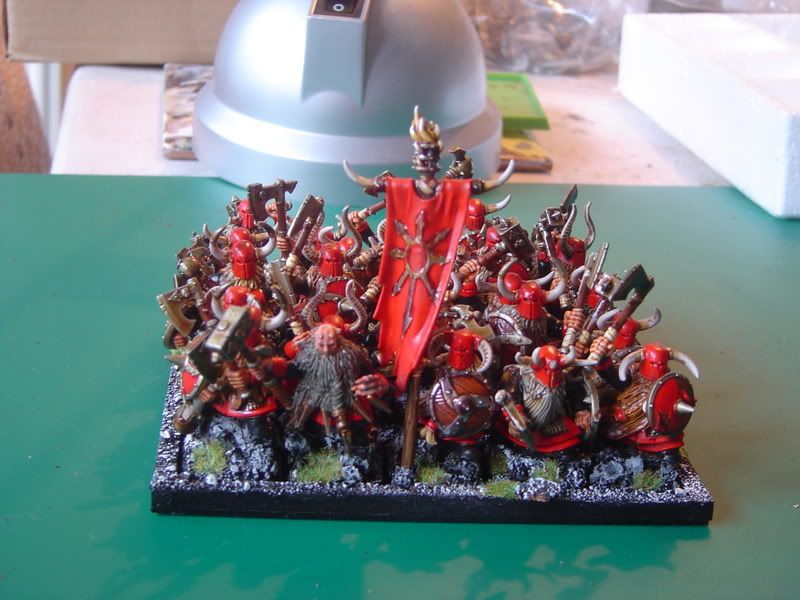 My regular CD unit. Plastic Dwarfs, CW heads + weapons, Marauder shields, GS beards.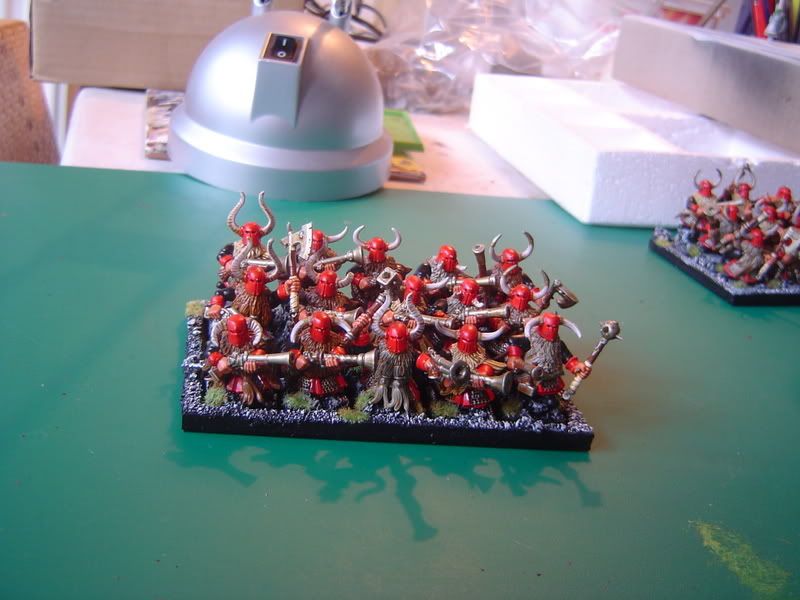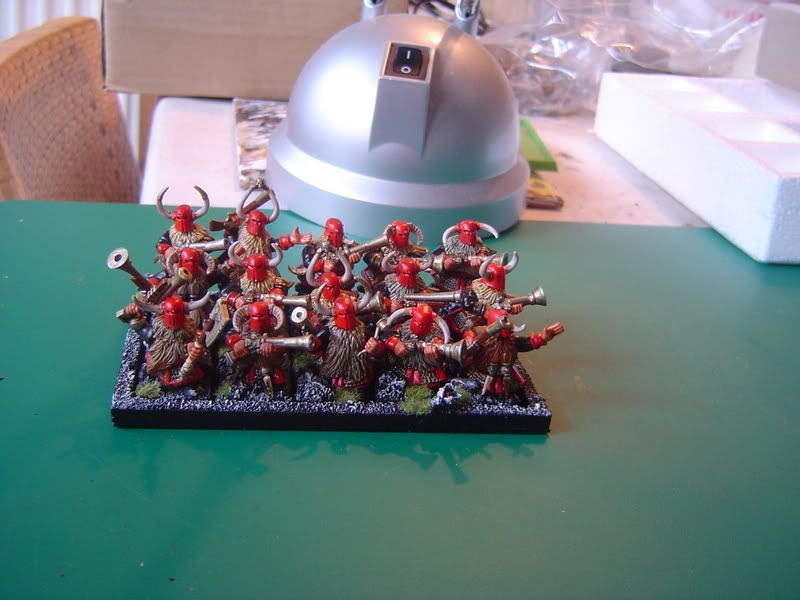 My 2 Blunderbuss units.

I use new Night Goblins for the Hobgobs with upgrades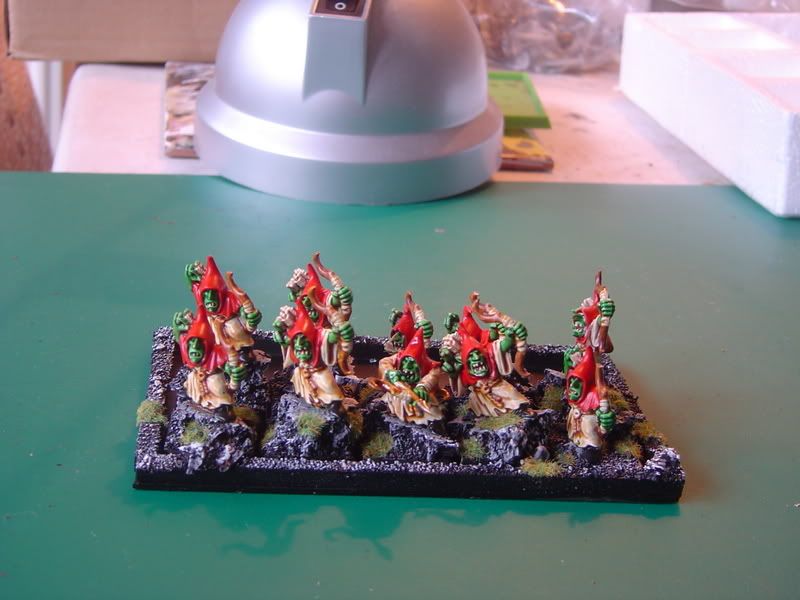 10 Hobgobs with bows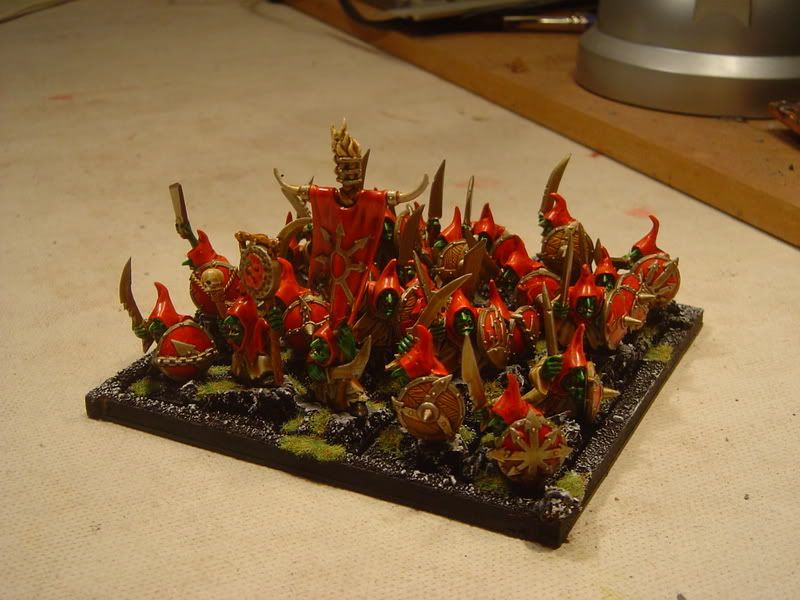 My unit of 25 Ard Gobs

Special Units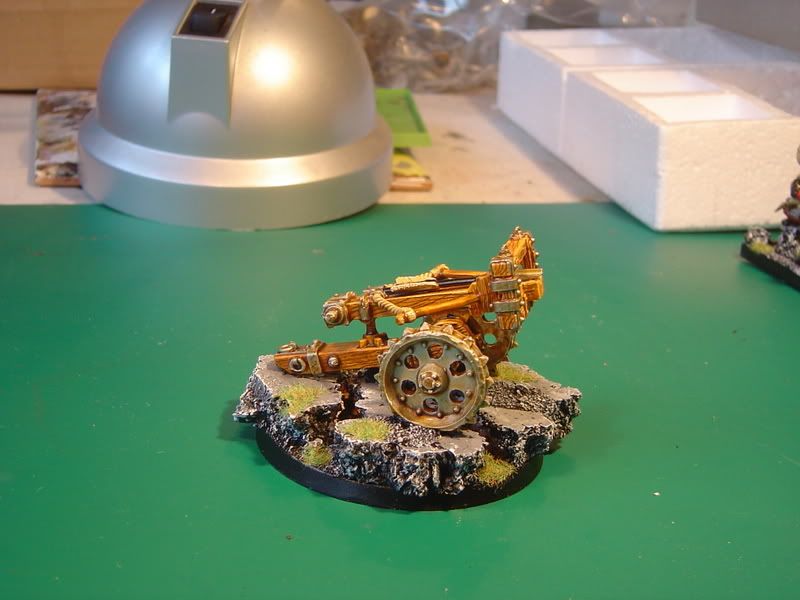 Bolt Thrower, using the Gnoblars as crew again. These 4 are just the old Dwarf BT with Helcannon wheels added on.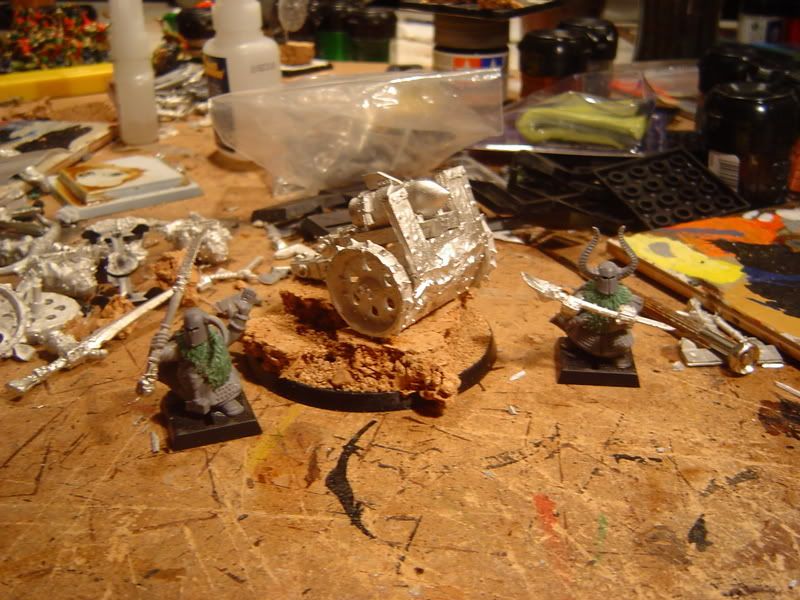 My Deathrocket still waiting for paint.

Rare Units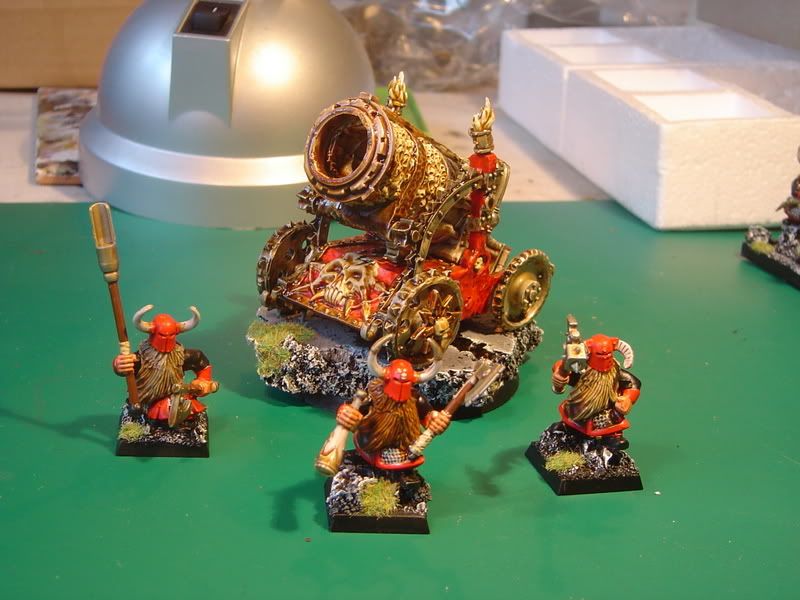 My Earthshaker is based on a Hellcannon, I cut about a third of both the barrel and the chassis.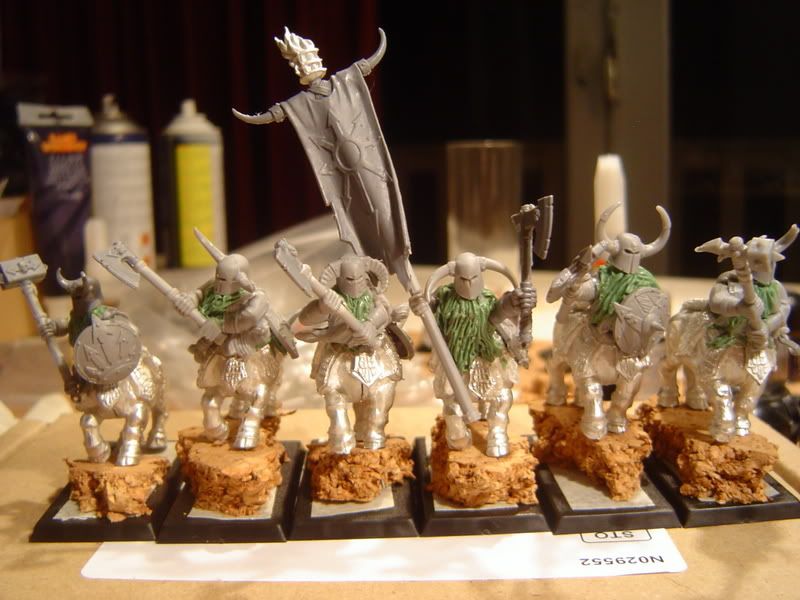 My Bull Centaurs, bane of my painting table atm.

I was using these as stand-ins for a while, because I was waiting on bits.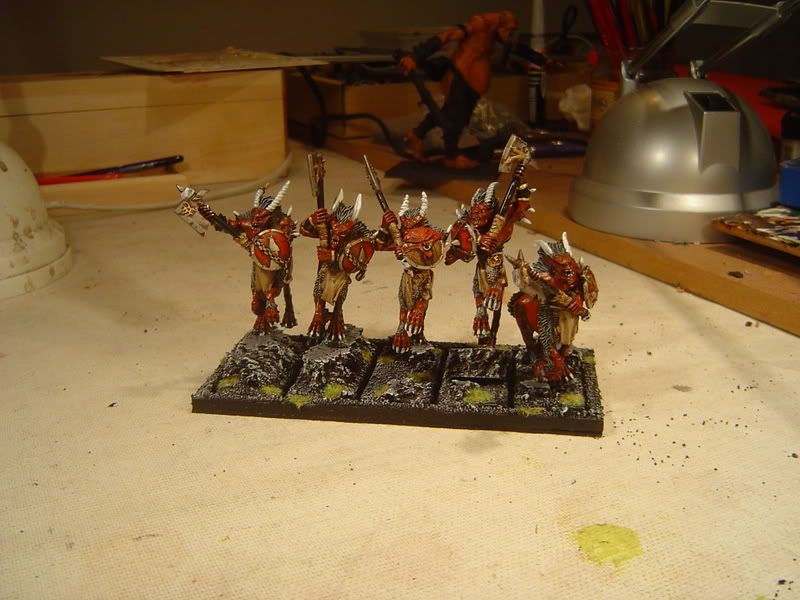 WIP

I'm doing some unit fillers atm because I want another unit of 25 CDs and to get something cool and freaky in the army, model-wise.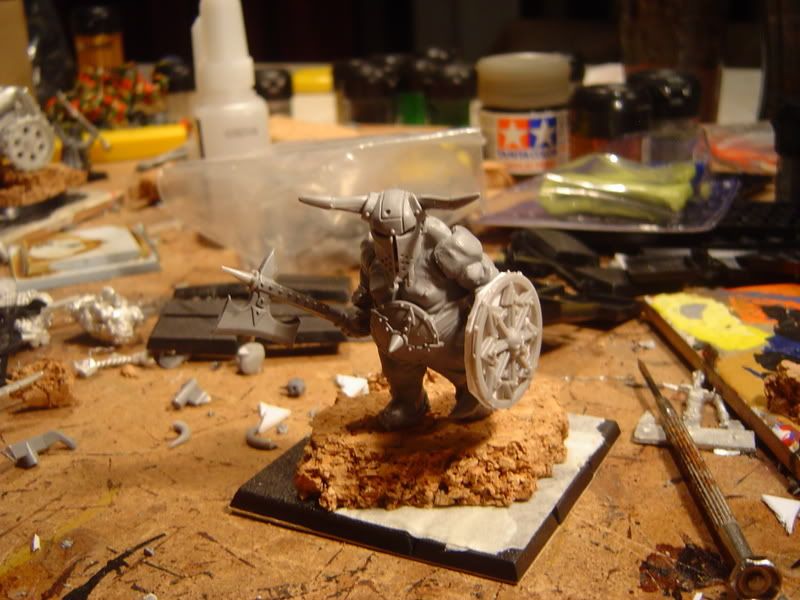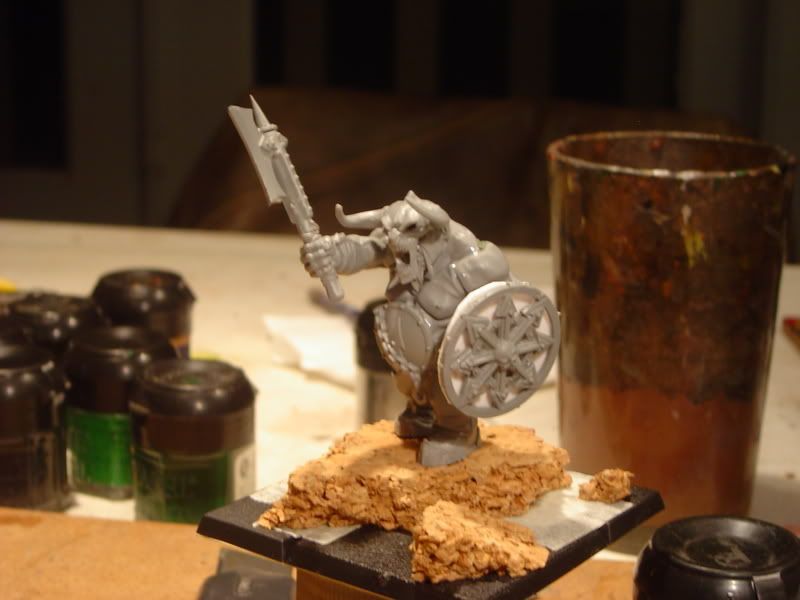 I also have some command models for my Blunderbuss units in progress atm and that's about it as far as my planning goes.

To do:

Bull Centaurs (grrrr, and later expanding them to 10 including a character…to BSB or not to BC BSB??)

Deathrocket

2 unit fillers

13 regular CD including Full Command

6 Blunderbusses (2x Full Command)

I really would like to replace all the Gnoblars with the new Night Gobbo conversions, but it's 60+ models and the left arm of the new NG is a problem if you want a nekkid Hobgob.

2K army list I'm using atm:

Lord on Taurus, Black Hammer, Armour o/t Furnace, shield

BSB, 1+ save, Sword of Might

Sorc, L1, Scroll

Sorc, L1, 2x Scroll

24 CD, FC, Warbanner

4x 15 Naked Hobgobs

10 Hobgobs Archers

25 Hobgobs with light armour, shields, standard and music

2x 15 Blunderbusses

4 Bolt Throwers

1 Earth Shaker

5 Bull Centaurs, heavy armour, GW

Played about 16 games so far, won 14, drawn 2 (bloody draws they were as well)

Anyway, hope you like it, Q's C&C always welcome,

Cheers,

Bjorn