clam:
Champions of Chaos (Hazkar)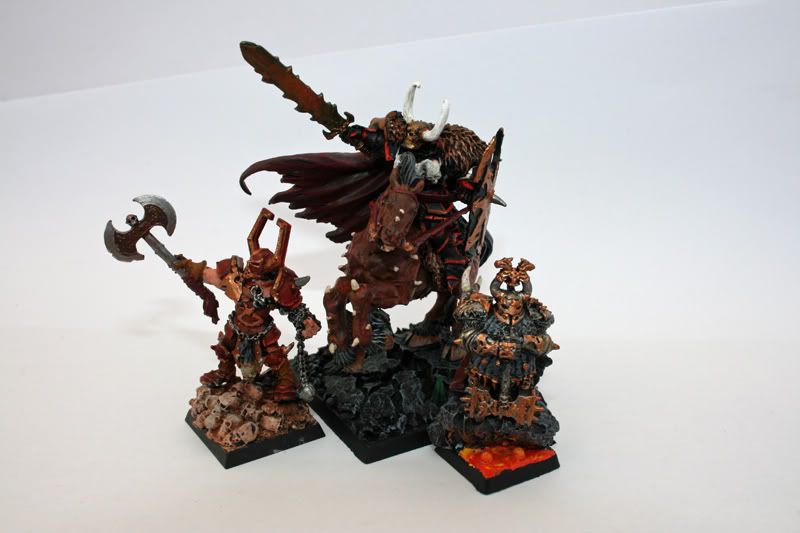 Word Bearers (warh)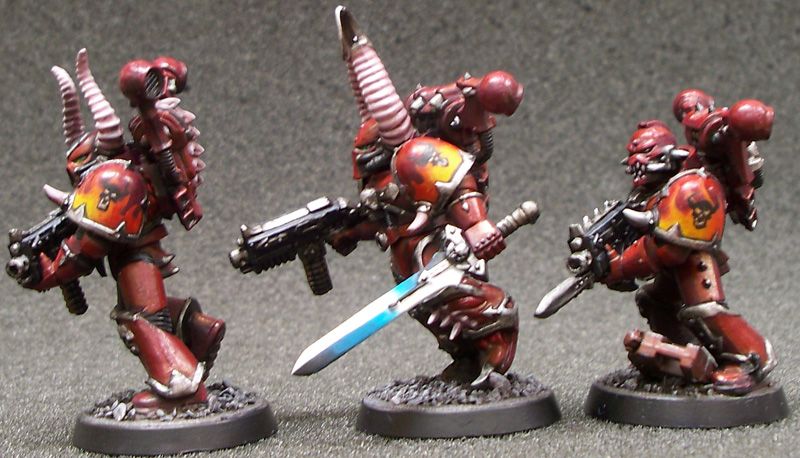 vulcanologist:
Close call again! Well done both of you!
Mostyn:
I never guessed voting in the BSL would be so tricky! Again, I really like both of these. I think my favourite bits are the lava base on the champions of chaos and the sword on the word bearers.

Great work.
Uncle Fool:
Went with Hazkar here I really wouldn't want to meet them fellas in a dark alley:P:D:D

warh your CSM are scary too mate:hat off:cheers
Insidious:
Got to go for the CSMarines, the free hand flames on those shoulder pads is just too good…

Nice lava base though for the CD however!