clam:
Fire warriors (warh)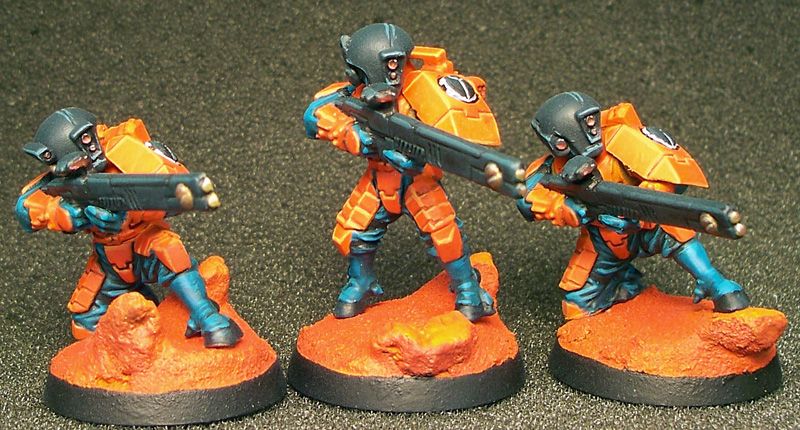 Ready, aim, CHOP!!! (Furrie)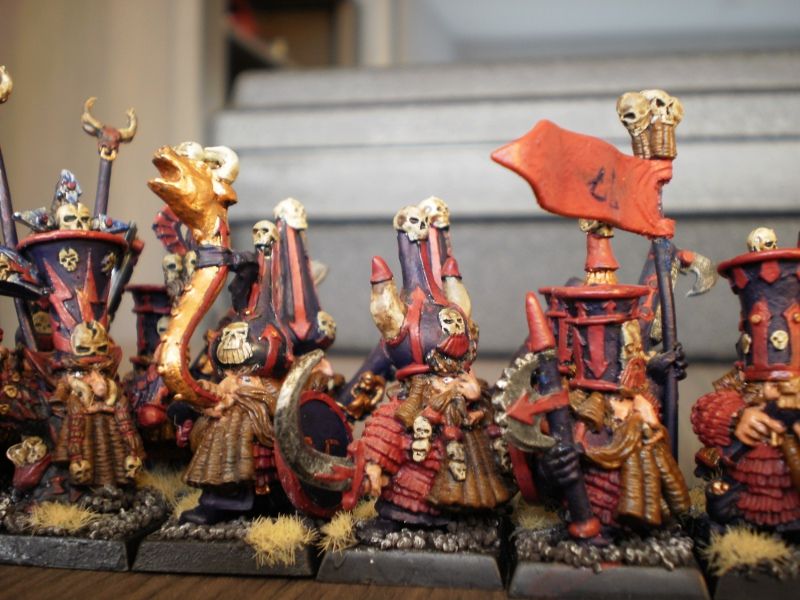 Larendard:
Tall hats always win, but those firewarriors are really well done and bright
Kera foehunter:
I love the tall hats

but i love the Fire warriors

Clammmmmmmmmmmmmmmmmmmmmmm its not fair.
DAGabriel:
Tried myself on one of those fire warriors, that one that came with the pc-game. He was my only one so I know how hard it is to paint them that well. What makes my vote go to furrie are the bases, even when I like the idea behind the fire warrior bases I don`t like the result, it is too tone in tone.
clam:
Clammmmmmmmmmmmmmmmmmmmmmm its not fair.

Kera foehunter
Blame random.org :D