ashur:
Anyone else think that the gyrocopter or something similar, deserve a place in the CD army?
Willmark:
Question is what it would be used for as a "Count as model?'
Uzkul Werit:
It would work but it'd be hard to make it completely unique to the Gyrocopter.
Khaosbeardling:
Ehhh, it would be cool, but dunno if the CDs would want to have anything even remotely similar to the inventions of their western cousins. Maybe though. . .
wallacer:
I suppose it depends on when the Gyrocopter was invented. If it was invented before the Dawi abandoned their cousins in the east, then presumably Chaos Dwarfs would know about the technology and could replicate it if they wished.

If the Gyrocopter was invented after the schism, then CD may not even know about Gyrocopters, unless the Greenskins informed them about them.

Even if CD do know about Gyrocopters, they have Tauruses and Lammasu, so perhaps flying by machine isn't a big issue for them.
Khaosbeardling:
Well in 6th edition dwarf army book the gyrocopter was considered new, but not grand-spanking new. (By human conditions that is.)
Ishkur Cinderhat:
I don't think it fits into the Chaos Dwarf army. We curlybeards are more on the arcane side of things IMO, and magic or mutated flying mounts are more our thing than gyrocopters. Aside from that, what have we got rockets for!
Canix:
Oh Yes i have an old gyrocopter to convert and paint for my counts as dwarfs version of my CD for UK Tournie ,I would use my lammassu but a CD gyrocopter sounds cool to me 3rd ed style or bighat him that is the question:hat
ashur:
Since CD have an open mind concerning innovation, I thought that they could have found some massive use to inventions that the dwarf enginer guild see with mistrust. Like magic, rockets and black powder.

Those kind of inventions could be as "recent" as gunpowder, who was dicovered after de war against the elves. Perhaps CD found it first.
Kera foehunter:
if they had one it would be a simple one (like on madd max) any fool could fly one
Uzkul Werit:
Now a cheaper, riderless Lammassu would be fun.
Kera foehunter:
I think so if theyhad one like this:o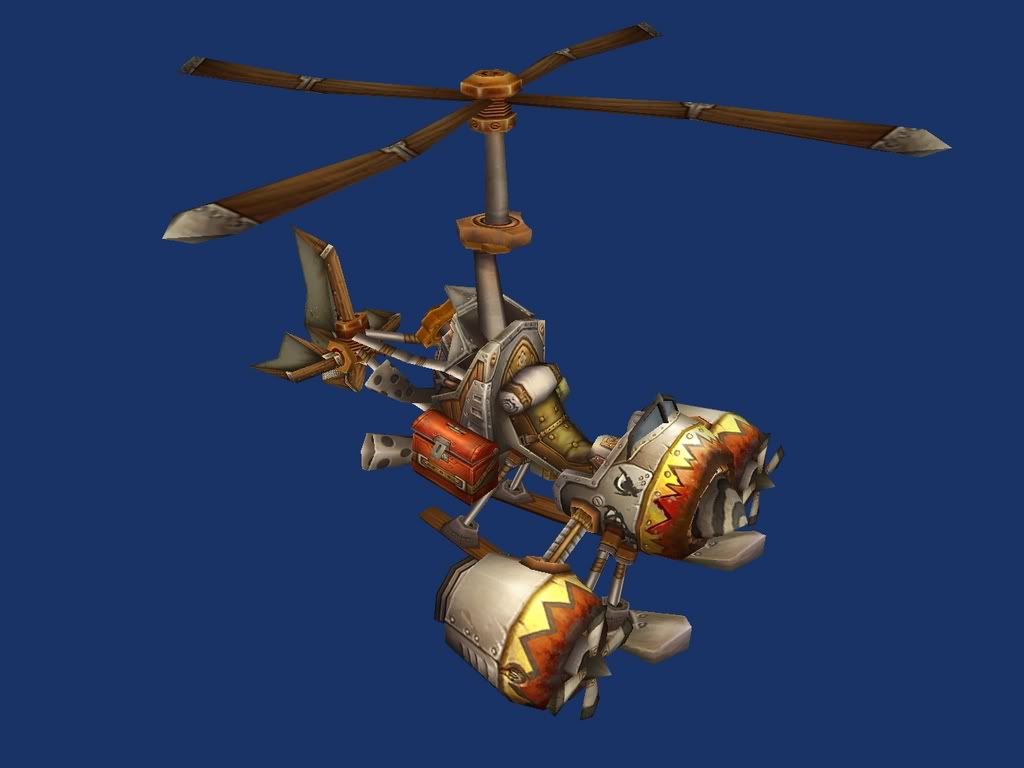 wallacer:
I can envisage a Hobgoblin air force piloting those :idea
Willmark:
More like hobgoblin kamikaze piloting these…
Kera foehunter:
it would take a chaos dwarf to make sure it hits the target.