Cryonicleech:
Greetings, CDO :cheers, this is my first and original off-topic showcase! It shall showcase my Dark Elf army as it grows into the 1,500 point list it was meant to be!

It shall also showcase some of my other armies as well.

so here are a few pictures of my army

Here are some of my corsairs.




Here's an up-close photo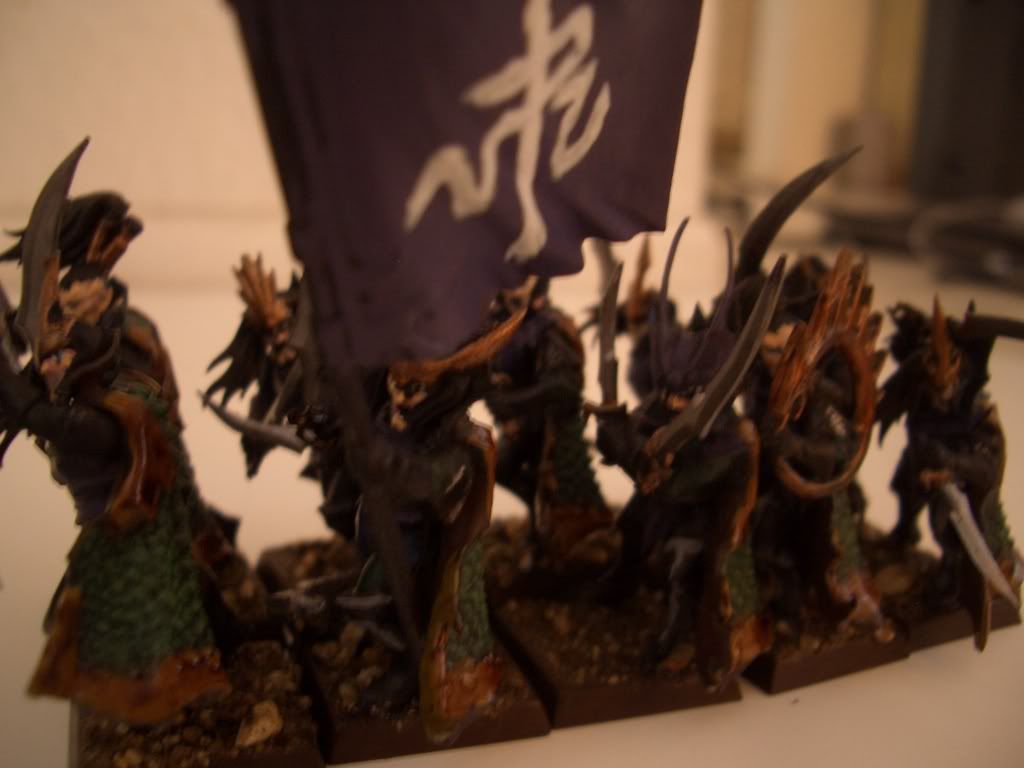 and here are 3 individual corsairs




And here's my sorceress.




Here's a close up of the cold one (sorry for the bad pic)