Bjorni:
Hi Guys,

I'll try to keep a bit of a running record of what I'm finishing atm for my Evil Stunties army.

I've just stuck together a Deathrocket and some unit fillers, I haven't really got time to paint them yet, as I need to get the rest of the 2nd unit of CD assembled by Monday as I have 2 2250 pts games planned for our league.

I used a old Dwarven BT as a base, used the Hellcannon wheels and shield and a Orc 40K Rokkit. The crew have some of the Hellcannon crew bits.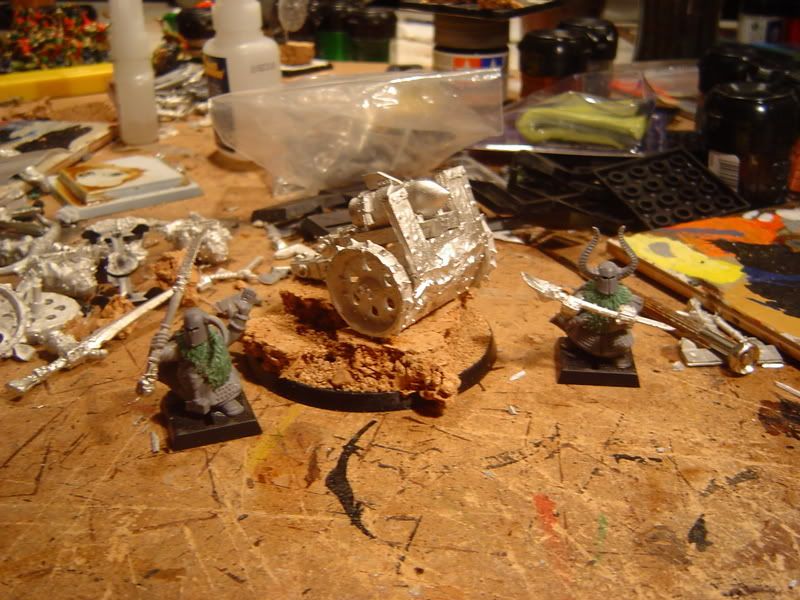 Cheers,

Bjorn