Dino:
With a TOFP almost finished on Warseer, and with it my Empire almost finished I decided to start collecting for the next TOFP. So sence I wanted to start collecting and converting chaos dwarfs I thought this was a good opportunity to start. But I also wanted to collect and convert lizardmen as well. So i decided to do both. My plan is to get roughly about 1200 points of both.

So first I will start with my plans for the chaos dwarfs. It's fairly strait forward. Use dwarf and choas bitz for the chaos dwarfs. For the hobgoblins I use night goblins. For bull centaurs I plan on using chaos, dwarfs, and grudge ponies. Not shure for war machines and bigger monsters. And lastly orc and goblin slaves will be bassicly strait from the box.

Now for my plans for the lizardmen. My main conversion plans for them is to convert them to look more like dinosaurs. Saurus warriors and kroxigors will be the bigger meat eating dinos like T-rex, and Spinosaurus. Skinks will basiclly be raptors. Swarms will probably be compies.

And thats that for my plans.

But I do have a pic to start of this log. These are the humble start of my Bull Centaurs.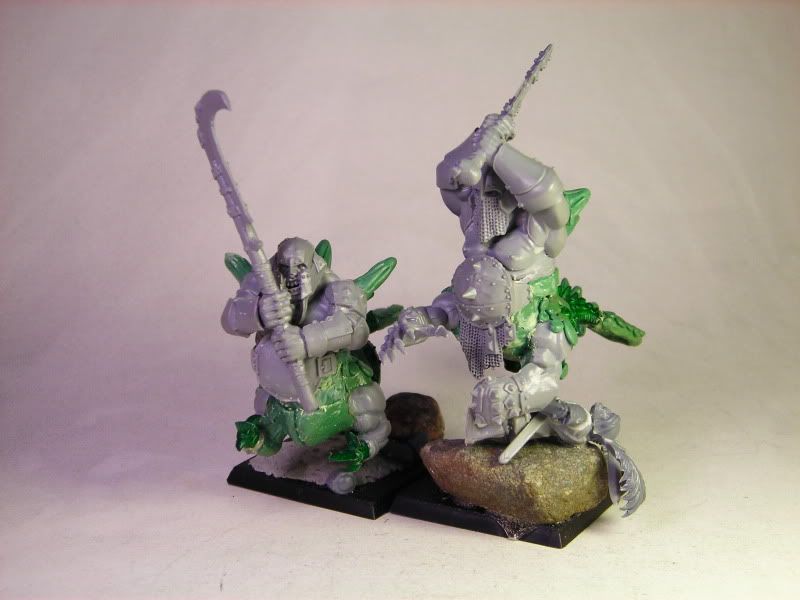 What do you guys think so far?