Brijoh:
Hello there. Its my first post here, so I thought I better introduce myself.

My name is John, and when I grow up I want to be a miniatures sculptor.



I post as Khabuldashudeth or K. on a few other forums, and I wanted to share my latest project with you…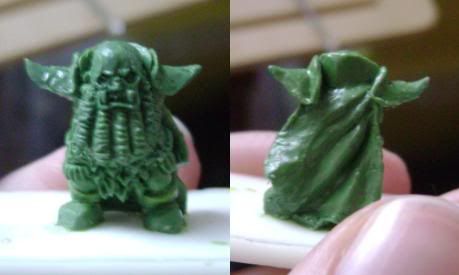 An evil dwarf, took about a day to sculpt but still working on the details (like his arms, which are separate  ;D). He's going to have an optional face mask and big hat, for anyone who wishes to add such things to their Dwarves, as well as weapon options (hand and shield, great, blunderbuss).

I thought he was turning out well til I realised a small issue with scale;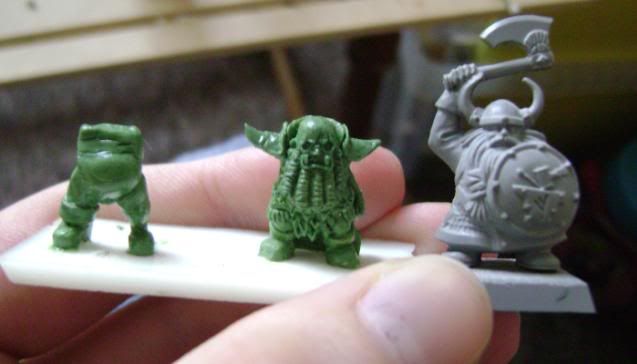 Now I have a few other bodies ready, I've bulked them up like the one on the left, so hopefully fix the scale issue.

And here's where I'd like some help. Ideas, inspiration, what you'd like to see in an evil dwarf sculpt. I hope to get a few finished by this time next week



Thanks for reading.


---
[align=center]
2017 Image Salvage
[/align]