inkpwn:
Not sure if this is the right place for this but let's go anyway.

Greebo miniatures are soon to be releasing their new line of chaos dwarf and hobs for fantasy football (blood bowl, elfball e.tc). Personally I belive them to be some of the greatest cd's and hobs ever and with the concept art for the bull centaurs looking as lovely as it does I think they may be winning that one as well. (No offense to anyone but these guys seriously rock)
With a little conversion they would make great characters imo or with a lot of conversion a very colourfull unit.
Here's a link to the talk fantasy football boards discussion= Greebo: Volmarian Team ( Chaos Dwarf ) - Talk Fantasy Football

Concept art= http://www.greebo.it/greebo/concept/Pagine/Nani_Del_Chaos.html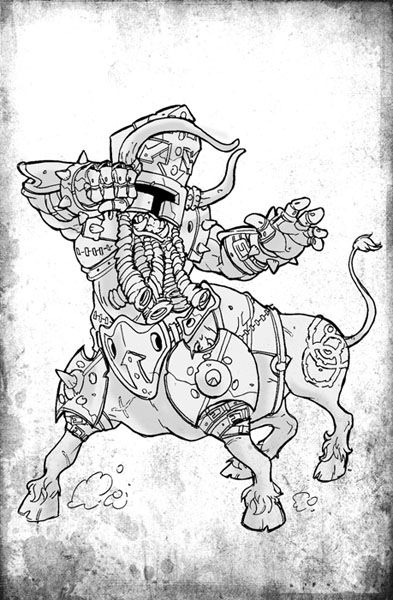 And yes I do know you have to log in to TFF to look at the thread

.
I do have permison from greebo themselves to start this thread fyi.