DAGabriel:
Happy BDay and a great party with much cool and old stuff!!!
Yodrin:
Happy Blue day:), Enjoy it to the fullest!!
Blue in VT:
Happy Blue day:), Enjoy it to the fullest!!

Yodrin
Thanks guys! I'm playing hooky from work to paint and enjoy a nice spring day here in VT.
Trying to forget the fact that I turned 40 today! :s
Cheers.
Blue
DAGabriel:
Forget about it, playing with tiny little toy soldiers keeps us eternal boys. Ask Kera if you want to be desillusioned any more.
Kera foehunter: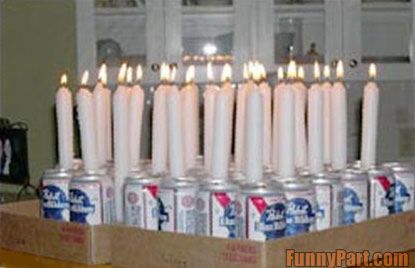 Sweetie i didn't have time to make you a cake but all ii had was 40 beers

Happy Birthday Blue < big hug >
Hashut's Blessing:
Merry (belated) stoning!
DAGabriel:
Where are you, Blue???

3 months not online is seriously neglecting us!

Happy BDay, which was it 21 (*2)?
Admiral:
Happy birthday, Blue! Hope you'll be back soon enough and share more tasty Chaos Dwarfs for us.
Abecedar:
Happy birthday to you, young man.
Yodrin:
Happy B-day Mr. Blue!!
Bloodbeard:
Happy birthday Blue. Miss seing your awesome painting skill around here.