Vogon:
Hi guys,

Just wanted to share this.

The Macclesfield GW holds a monthly Brotherhood of the Brush painting competition. The format is simple each month a theme is chosen and everyone submits a miniature that fits the theme.

This month was "We need a hero!" So with that in mind and a Hellsmith on deck to paint I decided to enter.

The work in progress shots are in my painting log but here is the finished article.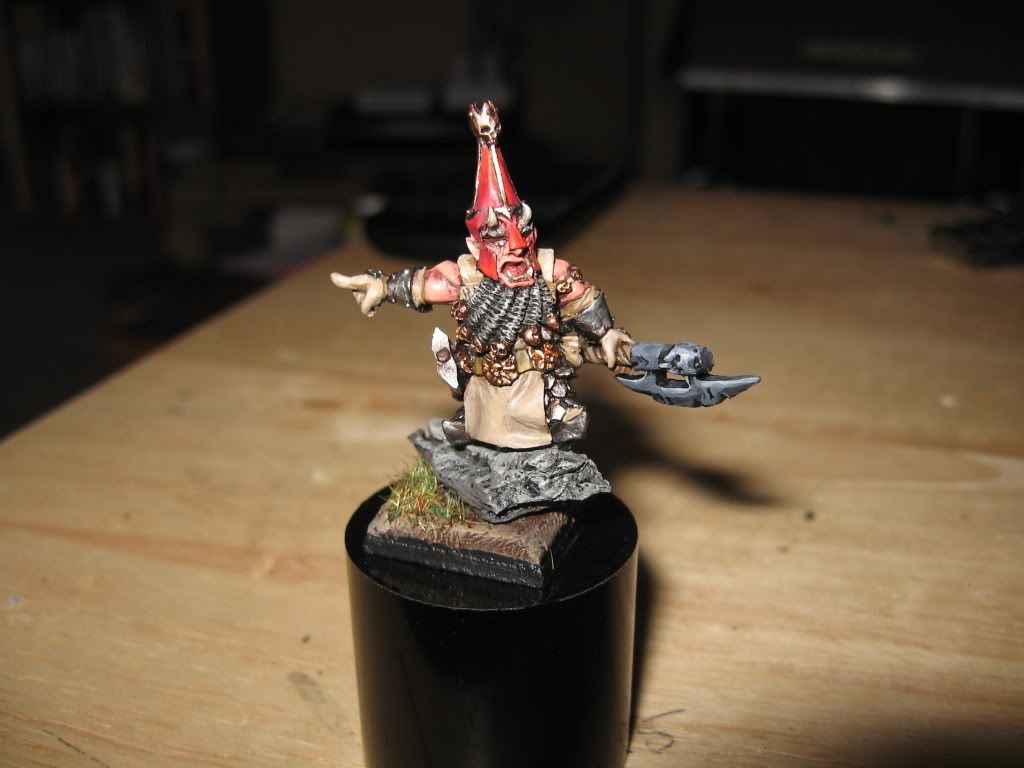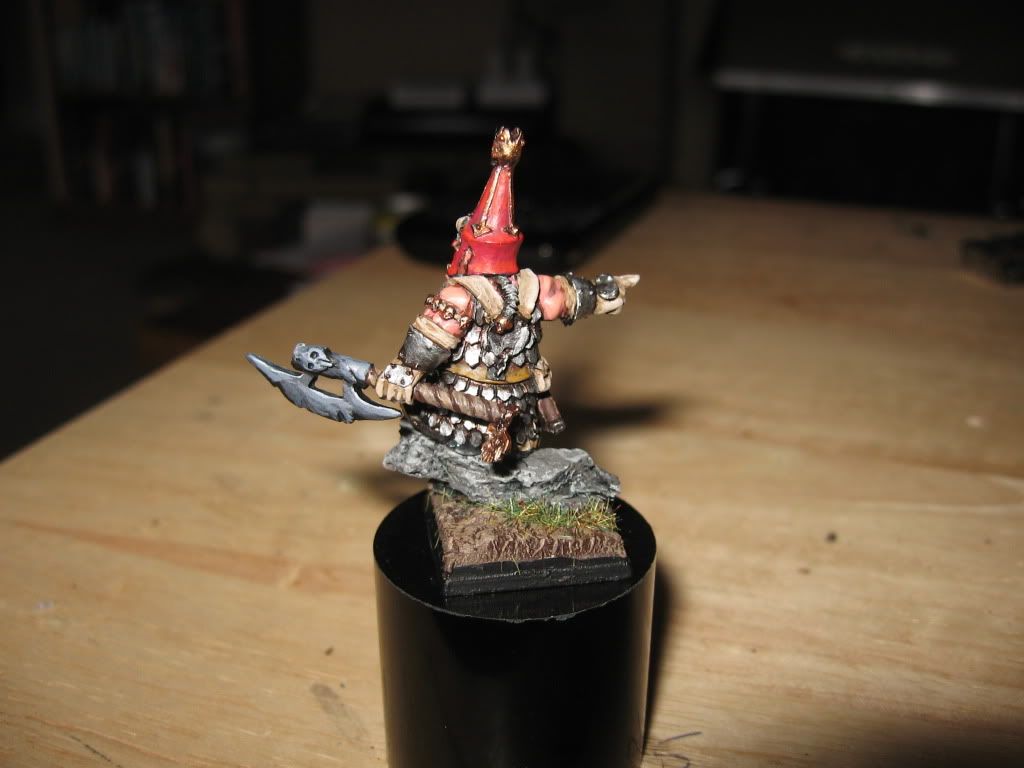 This was my first time entering and I won



My prize? To choose the theme for next month.

Cheers

Vogon