tjub:
Long shot, but Im looking for this model.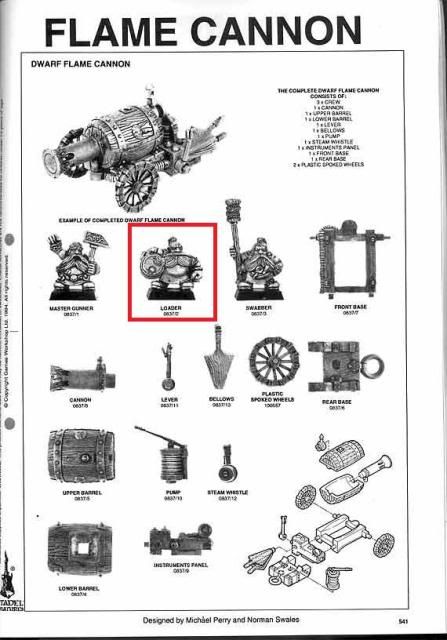 tjub:
Well, this guy seems rather impossible to find. So if anyone out there can point me to a an auction or similar Id be happy…

Btw, the dwarf loader carrying a barrel to the older metal Ogran Gun is of interest as well!
Grimstonefire:
If you don't win that one let me know. I have one I shaved the hair off.
nitroglysarine:
Ha, I had one of those for about 3 months, then I used him as my unit filler here (on the left):-


tjub:
Is this the one you are after?:

http://www.ebay.co.uk/itm/WARHAMMER-DWARF-GUNNER-BARREL-/350477610431?pt=UK_Toys_Wargames_RL&hash=item519a17edbf

Pyro Stick
:hat off
Thank you guys!
G.2:
Found him:
http://www.g4tv.com/images/4418/pax-pax-prime-2011-cosplay-photo-gallery/73214/

cornixt
Ha ha ha ha - his hair is shaved down too.
Aman:
heck, I sold the complete model with crew on eBay a couple years ago, I think it went to a guy in Poland, of all places. Only got about $25 for it.