Dino:
Greatings my hairy warmblooded fellow. Today I'm finally getting started on my lizardmen with some help from WarplockMonkey. I've always had respect for a fantasy force that uses dinosaurs becouse I think dinosaurs are cool so lizardmen are a must for me. So expect dinosaurs galore here. Carnosaurs, stegadons, terradons, salamanders, razordons, you get the point. Here's what i'm gonna let Warplock have fun with.

Oldblood on Carnosaur.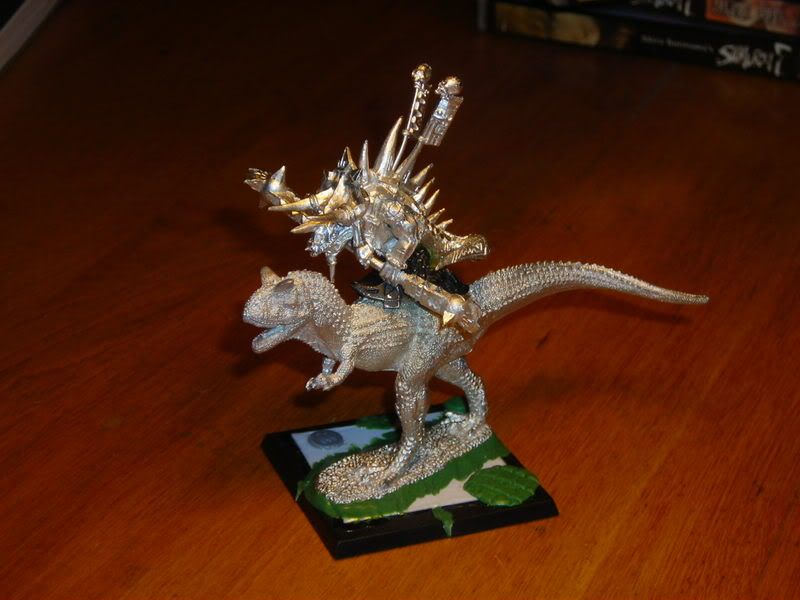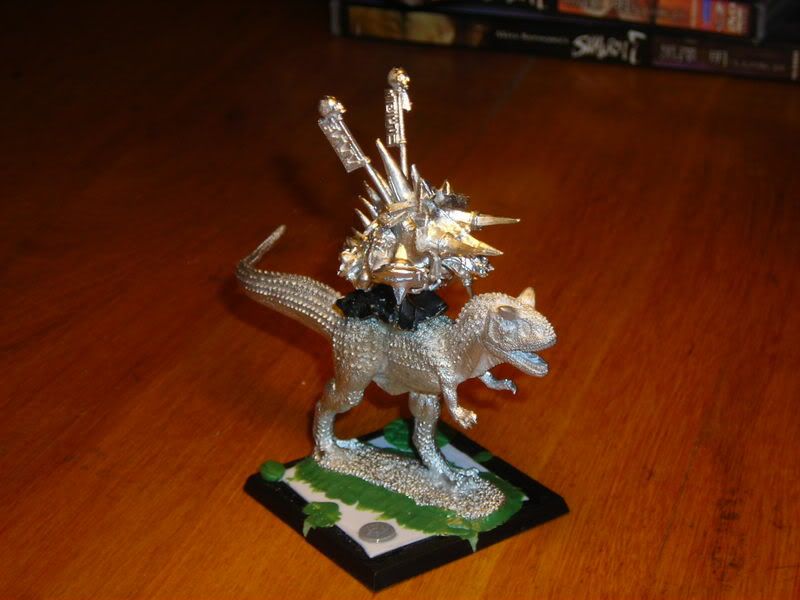 I liked the new Chakax model so much that I thought he could make a good rider for a reaper dino i've had for a bit. Warplock will be not only be fixing my bad conversion work but will give the dinosaur some bling and some dark elf trophies as well.

Skink Priest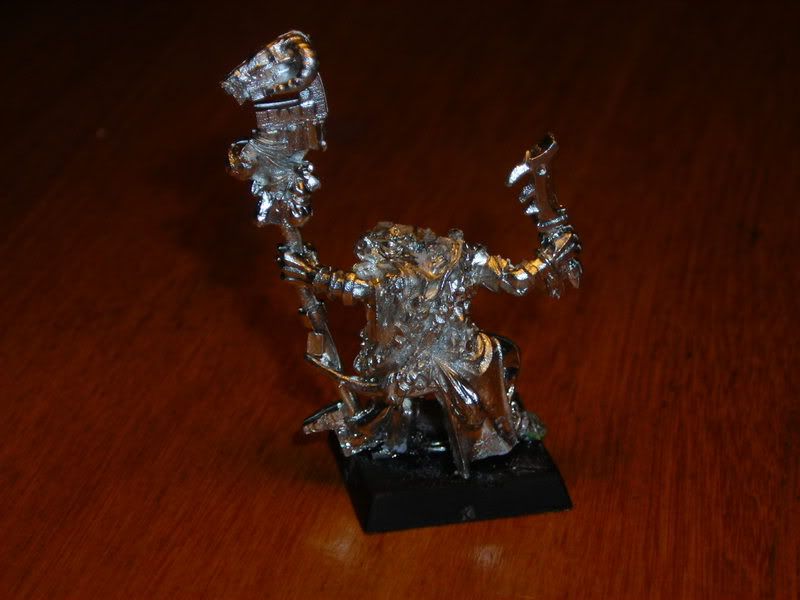 Wanted somting a bit different so i'm gonna have Warplock make him look more like a raptor.

Well thats it for now. Will try and get more up soon.