Coopervisor:
After some postive feedback to my introduction post, I thought I best start an army blog.

Here is what I started off with, after a trip to Warhammer World: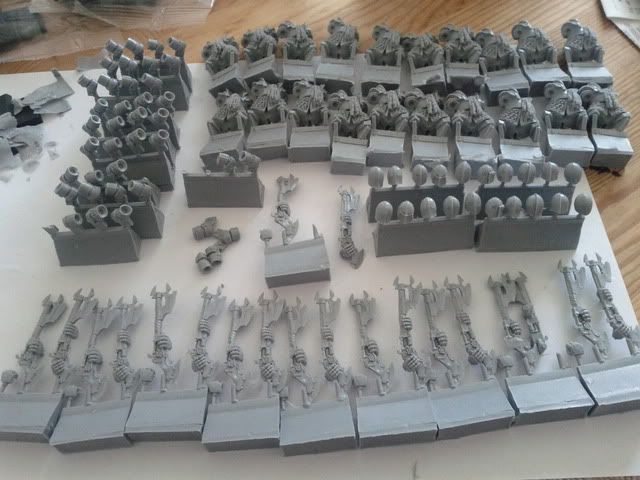 And here is a WIP shot of the first selection: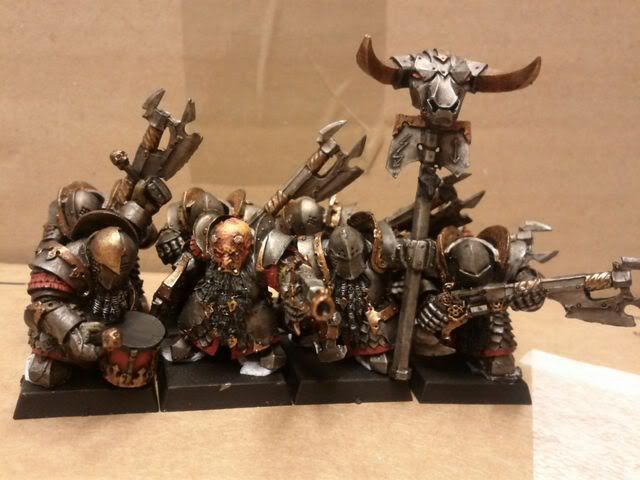 Command is almost finished, but I'm not sure on the skin for the drum. The first 5 troops are done fairly basically. I'm aiming for a table top standard as that is the amount of my skill really.

In addition to those in the photo, the basic metallics are done on another 5, which I'm hoping to detail tonight.

As for the future, my plans depend fully on the Forge World release schedule. I'm aiming to get this first unit done by the end of the month, so it's done ready for the next thing to be released. If nothing is, then I am tempted by the magna cannon as my first warmachine.

Hope to have more for you soon.

Thanks for reading.