huscarl:
Hey guys, new to this on here so please be gentle!

I've got a selection of the old Chaos Dwarf transfer sheets available, all in mint condition, complete and untouched.

I have the following :

Chaos Dwarfs 1 (x1)

Chaos Dwarfs 2 (x1)

Chaos Dwarfs 3 (x1)

Chaos Dwarfs 4 (x2)

Chaos Dwarfs 5 (x2)




Looking for £2 per sheet for them, plus postage. Will combine postage costs for multiple purchases and happy to do a deal for more than one sheet if anyone is interested.

Also available a small collection of old Hobgoblins- please see the picture for details- and a CD Death Rocket crewman. The Hobbos have been previously painted and stripped and have a small amount of paint residue, easily removed with a bit more work! I dont know what the going rate for these, so make me an offer if you are interested. Will do a good deal for all of them and charge postage at cost.




Finally 2x old Ork Stormboy rocket packs- great for warmachine conversion! Both have never been painted, £2 each plus postage or £4 including postage for both!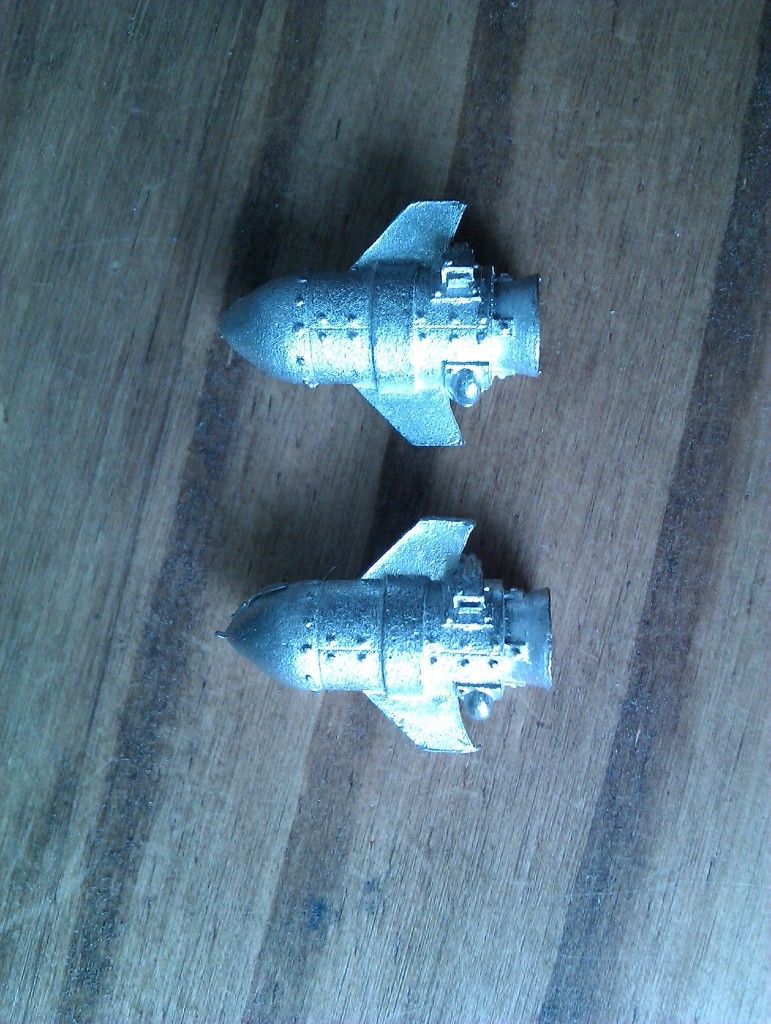 Next is a nearly complete set of BFSP Dwarfs, new on their sprue mainly and undercoated in Black Spray.

Consists of:

-9 Warriors including full command (One has been painted, badly, the others are new on sprue)

-8 Miners including Command (New on Sprue)

-10 Thunderers (Including full command- musician has been painted badly, rest on sprue)

- Slayer with 2 axes

- Captured Slayer

- Pony

- 2 of the warmachine crew (The swabber is missing, I have him somewhere i'll chuck him in if he surfaces!)

- Thane (badly painted, missing his axe arm)

Nice little lot for conversion!! Was thinking about £15 plus postage for them all.




Lastly, 13 Marauder shields on their sprues, make me an offer for them!




Prices for postage are for Uk only but I will happily post anywhere in the world, as long as the buyer is happy to pay for Airsure delivery (Cost of postage + £5)

I also have a large (2000pt+) army of original big hat Chaos Dwarfs that I will be selling (Once i've sorted out the bits I want to keep!) over the next week, so please check back if you get a chance.

Cheers, Carl

Forgot to say, Paypal only for these please, i've got more figures than my wife can happily allow in the house so I cant take any trades!