The Flying Beaver:
Hey guys, guess what? I finally have pictures of my army! My reason for taking so long is that, well, I don't have a camera, and those who'll let me take pictures with theirs are unreliable. For example, it took me 6 days of constant nagging just to get my friend to upload these!

Anyway, here they are. Some are blurry because I had to hold the camera in the air, but others are pretty good. Enjoy.

First up, my Rykarth conversion. Not the best pictures, and not as many angles as I'd like, but oh well. It wasn't like I'd be beating angryboy2k anyway.

It was made from a Skull Pass miner, given a marauder axe as a somewhat realistic great weapon. Since Rykarth has a battle standard, I used Lord Queek's trophy rack. The cowering Empire man is painted in my friend's colour scheme out of spite. I sculpted scale mail in the back, but you can't really see it.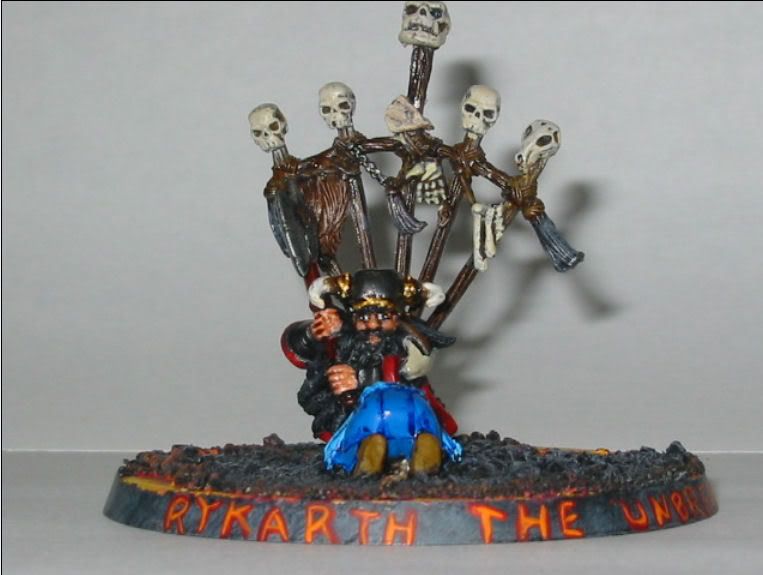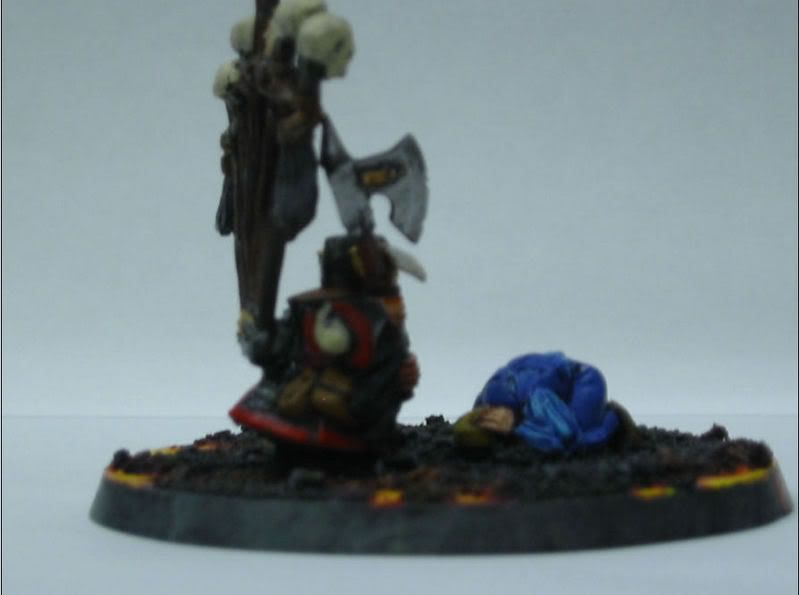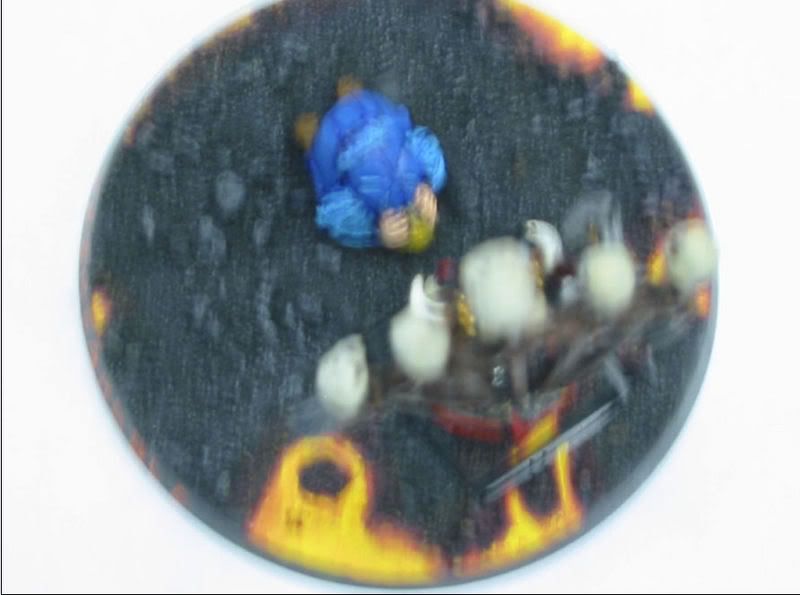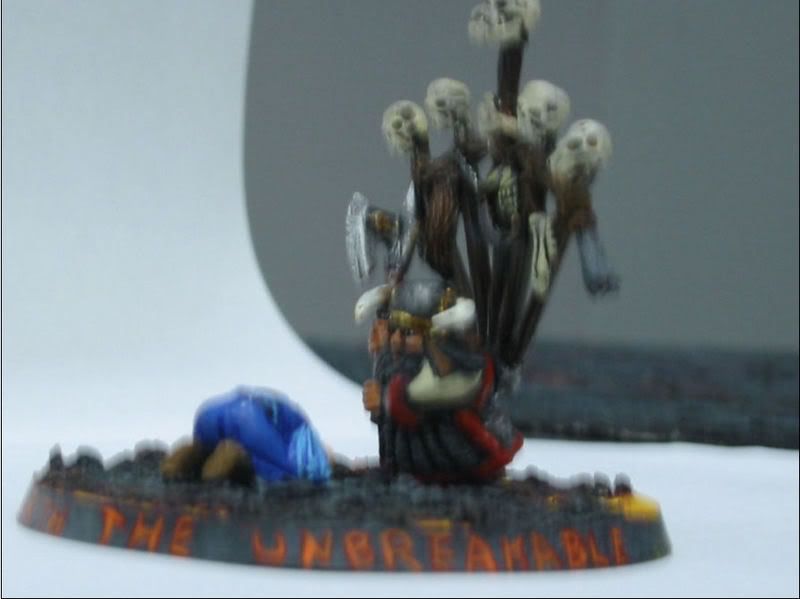 This next model is what would have been my entry for the FIRST Golden Hat if my friends with cameras weren't unreliable. Sorry again for the poor quality.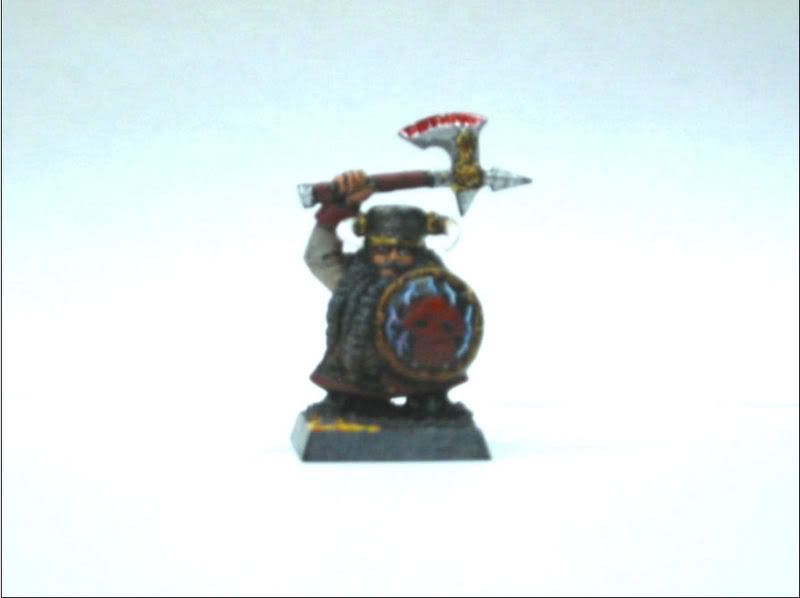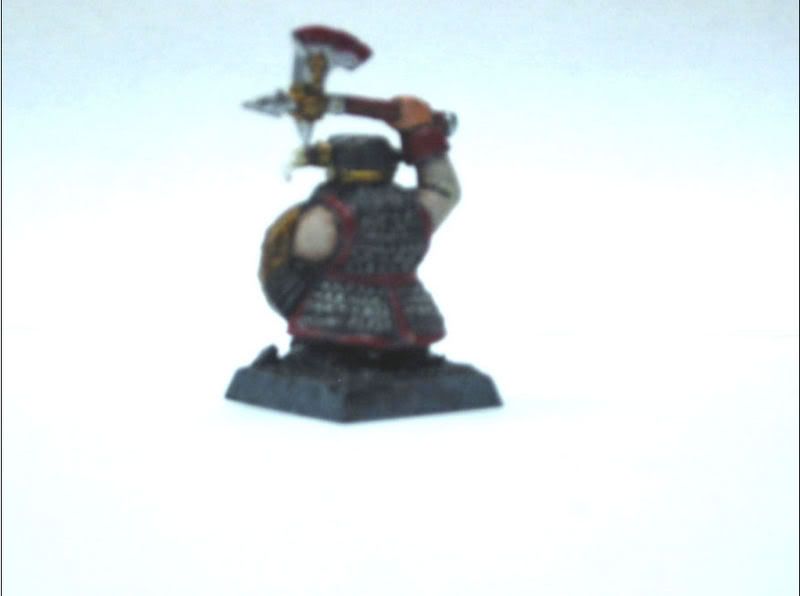 Some speed-painted hobgoblin warriors with hand weapons and shields. I made these guys by using common gobbo bodies and night goblin heads (last edition of course). With some guys I used half of a bow to make a curved dagger, very hobgoblinesque.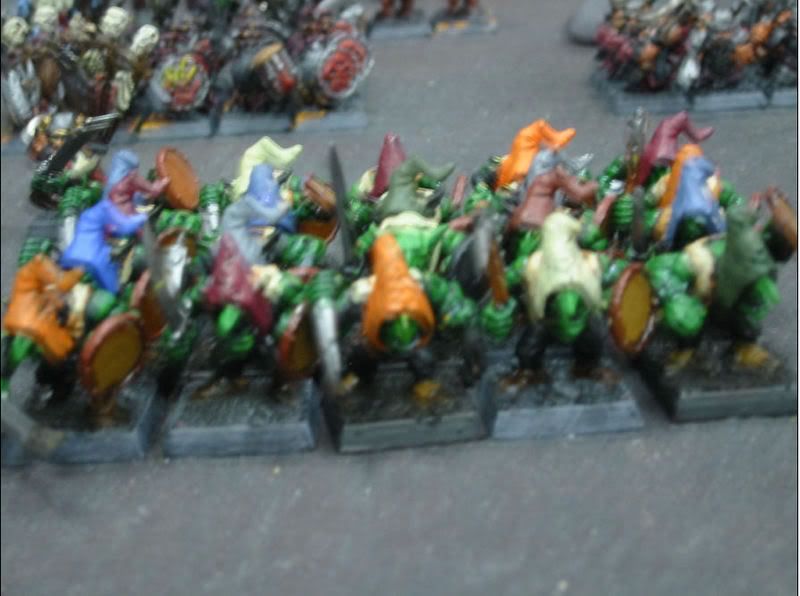 And the wolfriders. Camera in the air = bad photo. Camera on the ground = incomplete photo. I chose camera in the air.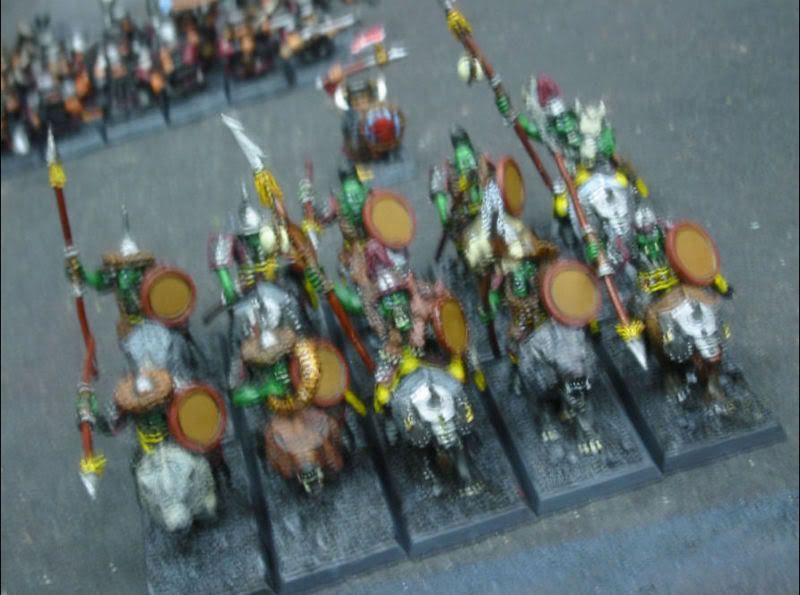 One of my favourite units, and luckily a decent photo of it! Here's my Immortals of Hashut (CD warriors with great weapons). I used ironbreakers with skeleton shields, sculpted beards and axes converted from old chaos warrior hand weapons- and a very specific one which looks just like a chaos dwarf axe. The Champion was given a very curved scimitar like a proper Chaos Dwarf, and the shield got a bit of greenstuff to make a CD icon. The banner, which I like a lot, is one of my first freehand jobs.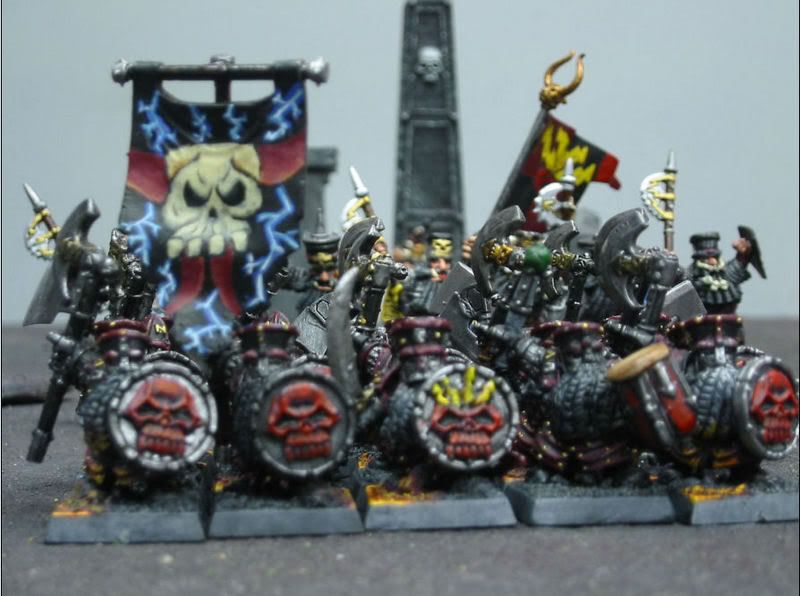 Here's a busy photo of three things: a blunderbuss unit, a death rocket, and a sorceror (guess which lore he uses!). the BB's were converted from old dwarf warriors and blunderbusses from empire militia. The hats came from Brettonian men-at-arms. The Death Rocket is made from a 40k Ork Kannon with the tip of a hunter killer missile, and the sorceror is made from a BFSP cannon crewman. I'm not the first to post a guy like this, but I'm pretty sure my model is older than the others. So you're all copycats. :~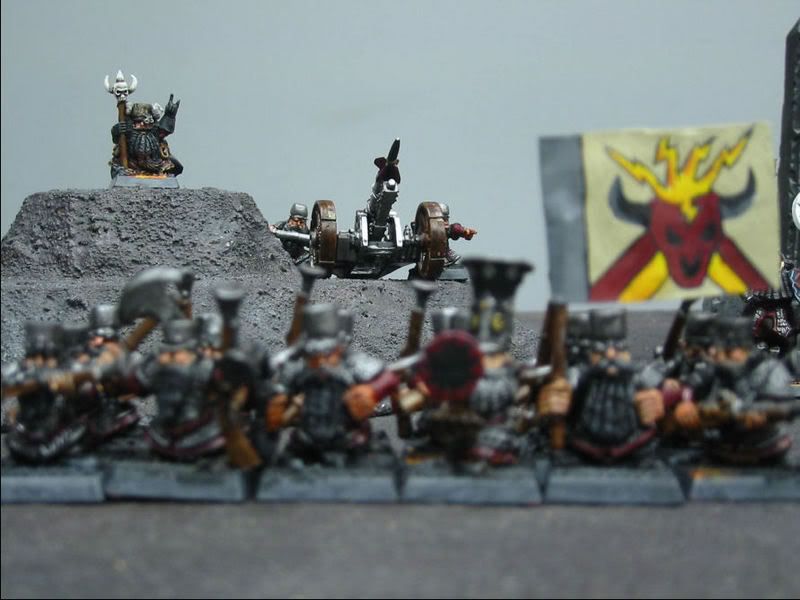 Another shot of the sorceror with my earthshaker as well. The Earthshaker is made from a 40k ork Lobba and crewed by Blood Bowl Chaos Dwarfs. The banner is made of paper (I need to redo it).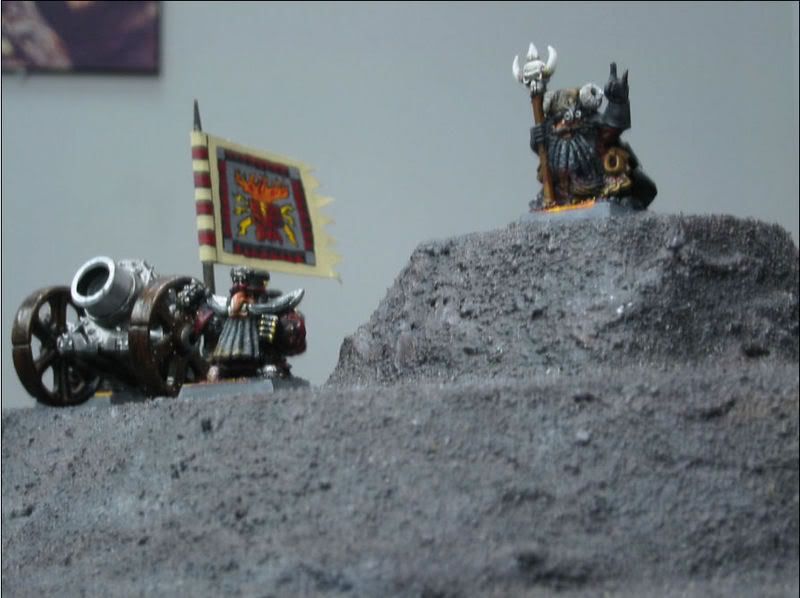 And now, a lousy picture of my bolt throwers. Fortunately, they aren't that exciting anyway. They're made from toothless spear chukkas and blood bowl crew.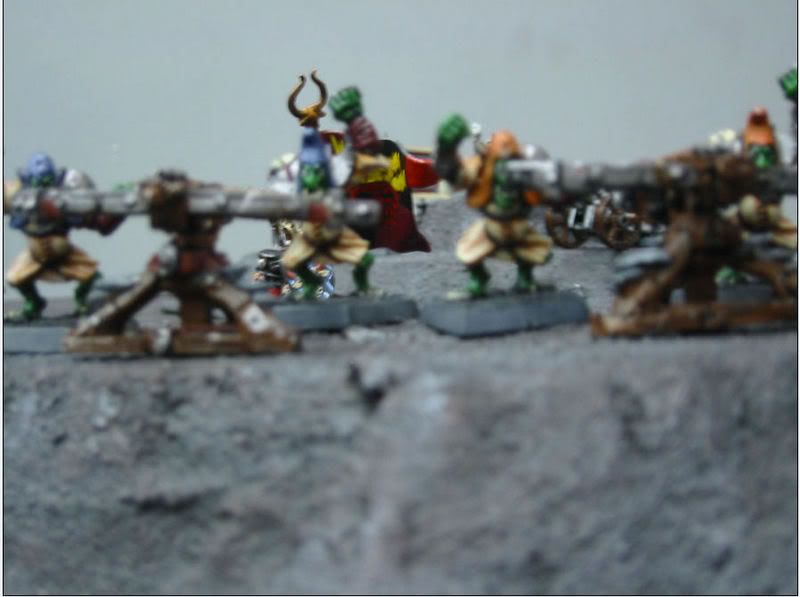 And the mighty Bull Centaurs! Not really a conversion, but I sawed down the hats to a reasonable size and gave them shields from 5th edition Brettonians. Shalmazharr the Battle Standard Bearer joins them.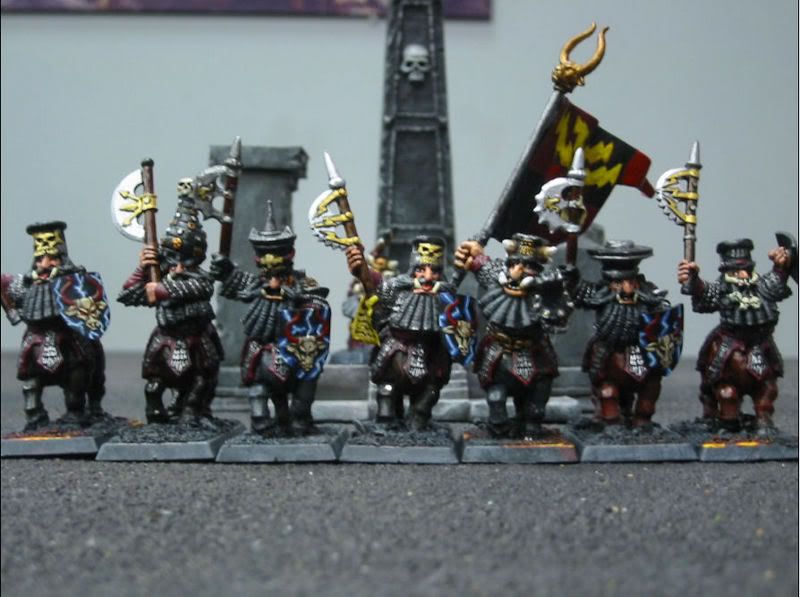 A not-so-nice shot of Shalmazharr's flank.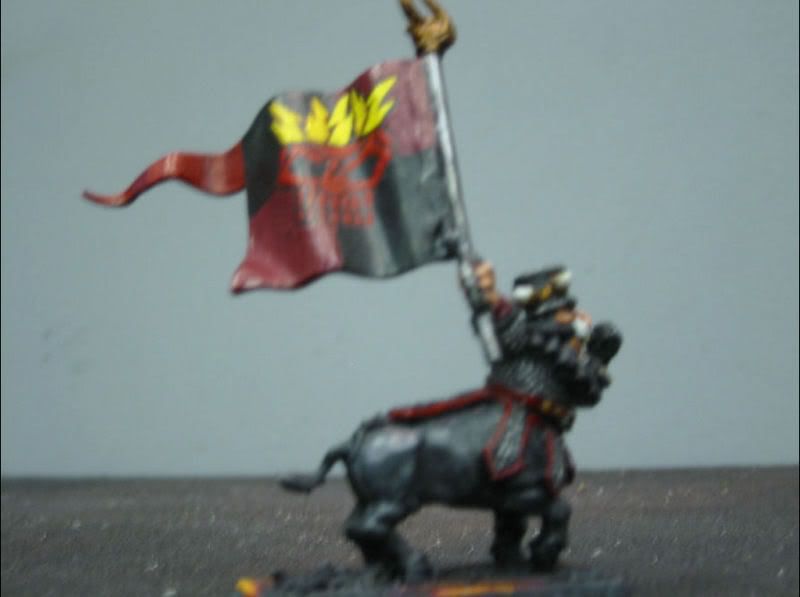 Here's something we've all seen, but it has a cooler background and a re-done base. Hail the mighty Sorceror-Lord Zharbok!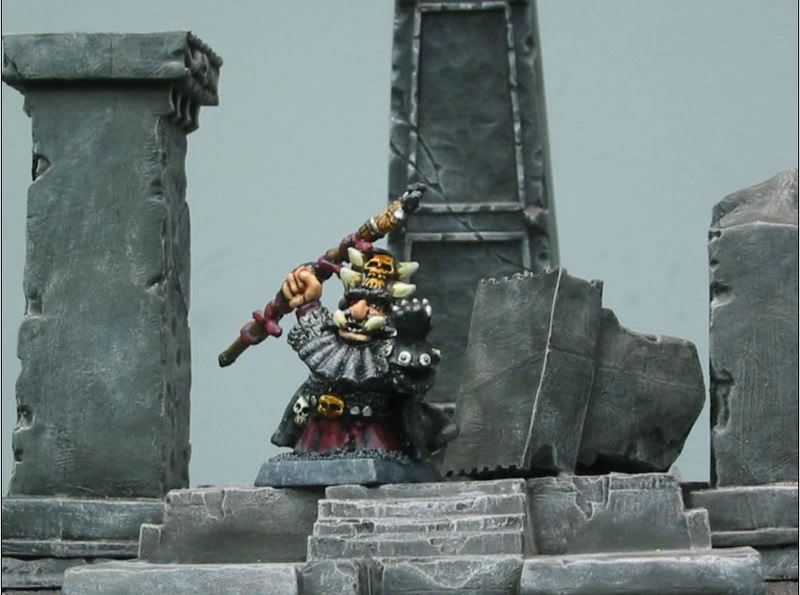 And here's my Work In Progress Great Taurus. He's made from manticore and bloodthirster bits. The sculpting still isn't done, but it's reached a decent showing-off stage.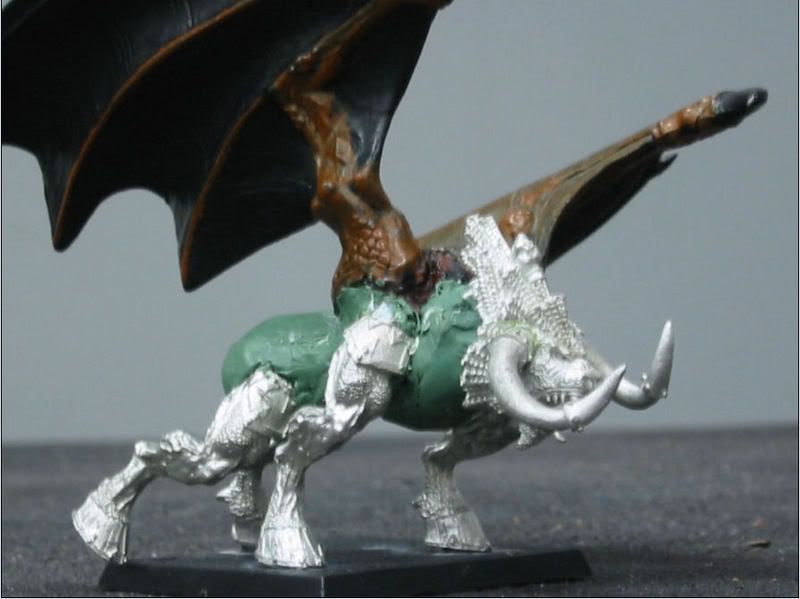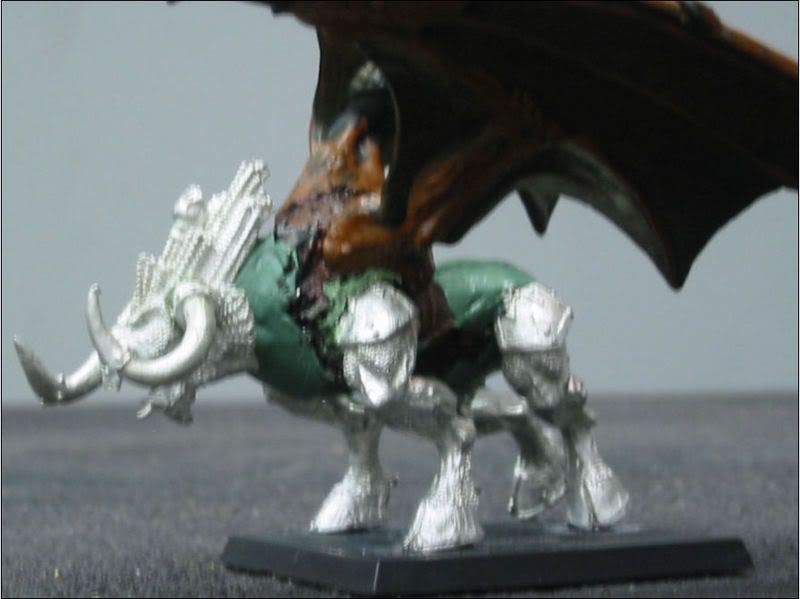 That's all for now. Comments are encouraged!


---
[align=center]
2017 Image Salvage
[/align]