Jake:
People have been asking me about my bases: where did I get them? Well, actually, it's ordinary plain GW-bases. But with something called Distress Crackle Paint added.

Ranger Ink and Innovative Craft Products

I found it after I had been trying out a crackle medium, that didn't work as I wanted. I stumbled upon this thing, and won't turn back.

 It's a great thing, this is. Easy and cheap and with great results. Just paint a surface and it will begin to crack. Great for doing a dead desert theme, or maybe, with a bit of experimenting, a kind of lava base…

Anyways, here's how it works:

Take a base (I only have two smaller ones at the moment, so it will have to do)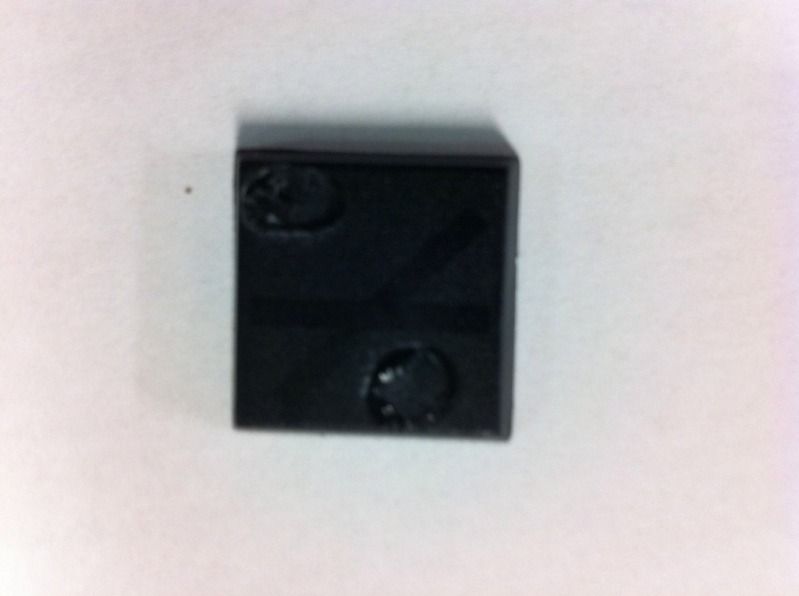 Cover it in PVA glue. This is important as the paint otherwise will just come off on the lightest touch. Don't really know why, but I learnt that the hard way. I'm sure there are other things you could use, but this is what I use and it works wonders. The paint bonds nicely, and is close to impossible to remove accidentally. 




Wait for the glue to dry. Don't think it needs to be completely dry though, just hard enough not to move around when adding the Crackle Paint. Anyway, use the built-in brush for the paint. 
I have done two bases: one with a thick layer, and the other one a bit thinner.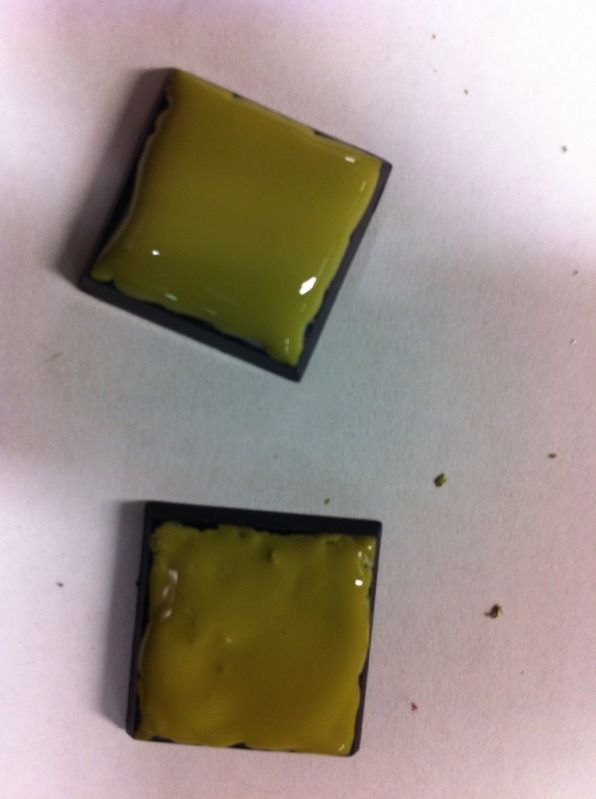 Then, well, it's basically watching paint dry…

One hour: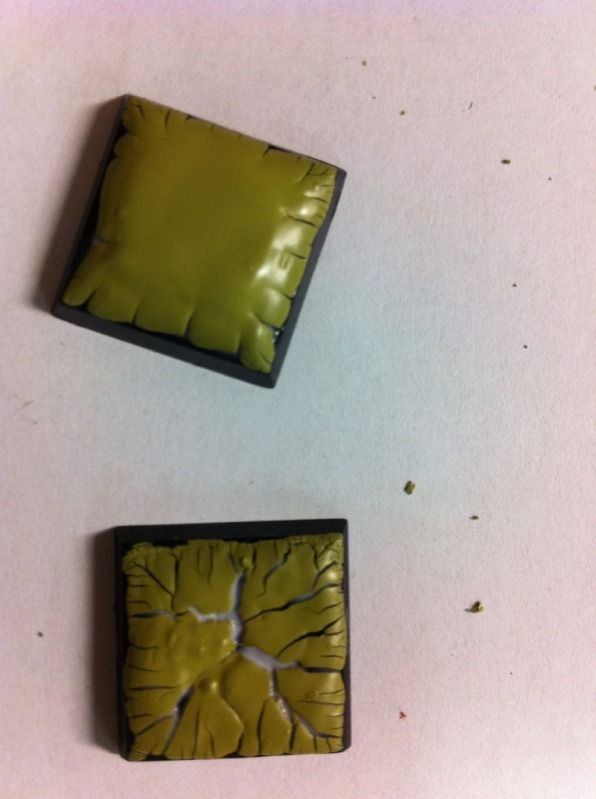 After waiting six hours I had to go, so the result shown below is actually after about 16 Hours, but I'm sure around 8 would have been enough for the thicker one: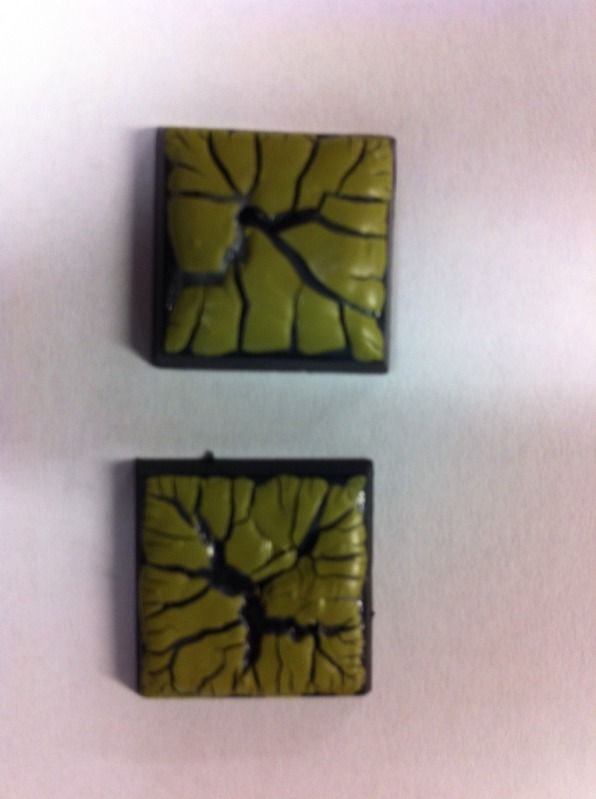 As you can see, the one with the thicker layer got fewer, but bigger overall cracks. The thinner layer one got one big crack and a lot of smaller ones. So you can somewhat control that much at least. Also, I'm sure the amount of the PVA glue - as well as how long you waited before adding the Crackle Paint - might affect the end result. So, could be something worth experiment.

Add whatever you want, and paint it after heart's content. I went for a Plain of Bones theme, so my bases looks like this:




I'm guessing that if you'd want to, you can make quite cool effects on miniatures also. Like painted armour all old and messed up, or cracked leather, dried mud on cloths, etc… in those cases I recommend using another brush than the built in one, as you'd need quite a thin layer.

Hope you like it as much as I, and feel free to let me know if you tried it out.