Dino:
I wanted to start this earlier but no time like the present.

Eversence I saw the chaos warriors on Warhmmer Online: Age of Reckonning I wanted to do a force based of them mainly becouse they are tzeentchein followers. So I thought sence the new warriors of chaos are comming out soon I thought it would be a good idea to start up an army. Here is my first finished miniature.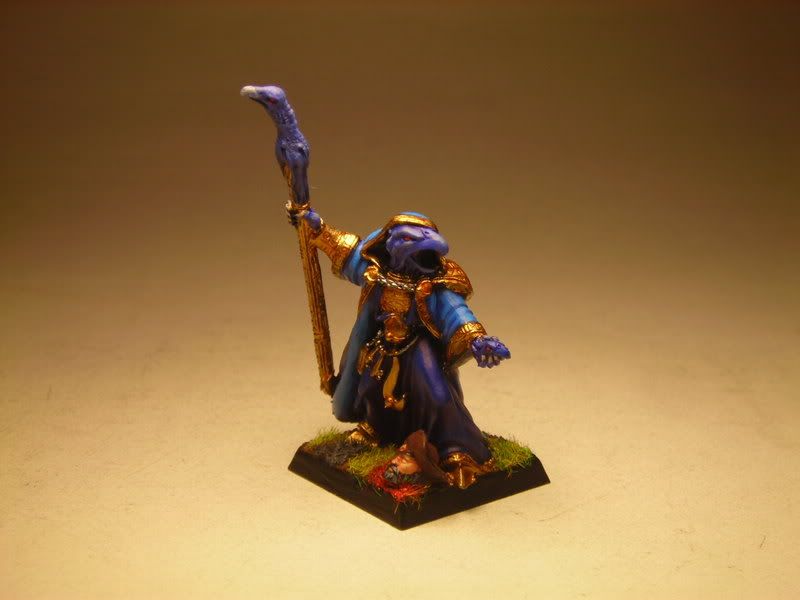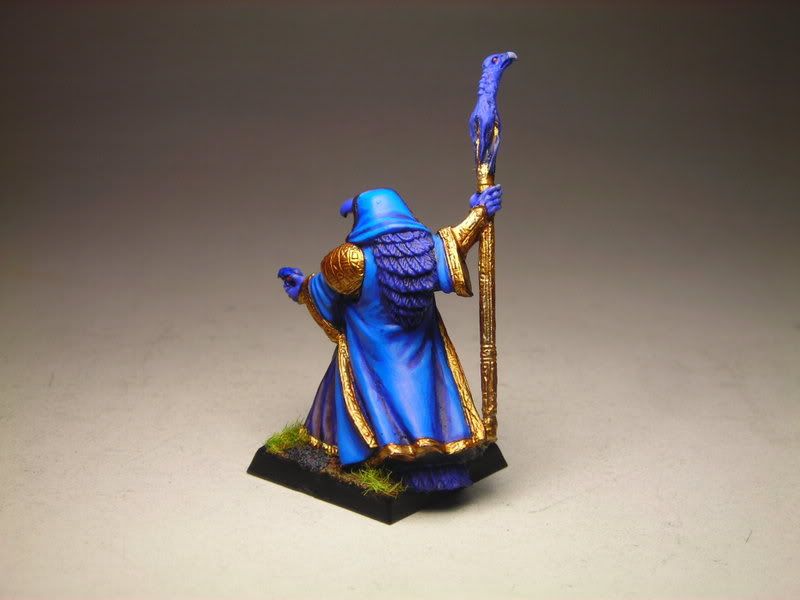 Next up is either chaos warriors or spawn.