dedwrekka:
I've been trying to work out a style for a few dwarf sculpts, but haven't quite decided on one yet. So instead of one style, I've got three.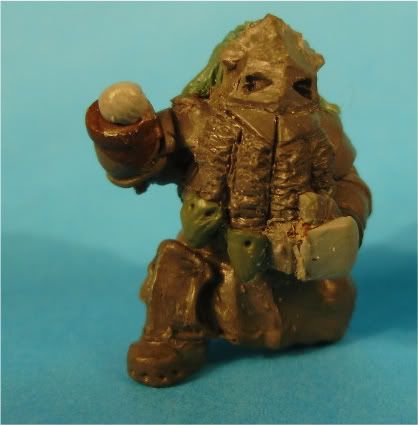 This is the first one I made. I had to redo his hands a couple times, and the sculpt is a little rough around the edges at this point. I wanted him to be a kind of faceless warrior, hence the mask.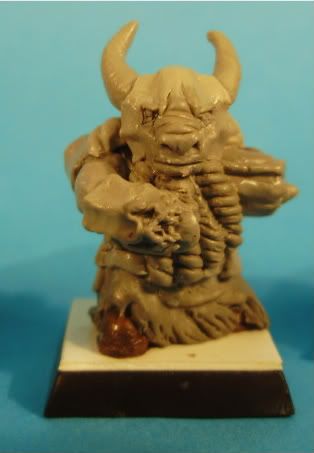 This is my second one. His robes are a bit more prominent, and I've switched out the "faceless warrior" theme for a more religious bull mask.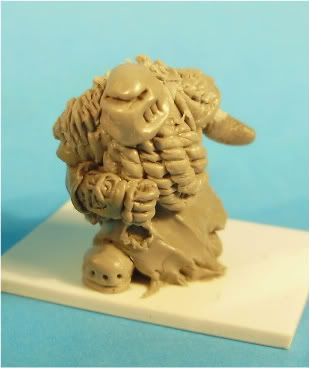 The above two are based more around GW's heroic scale dwarfs, but on this one I went for a bit more realistic scale. Smaller head and hands, and less giant armor.