torn:
just ignore the title lol. here it is my first painted minis for everyone to see

first off my bull headed hero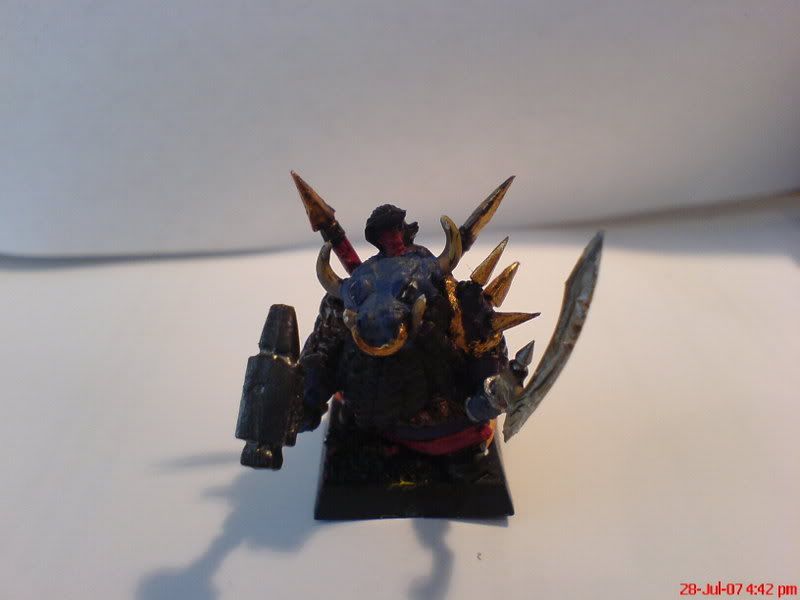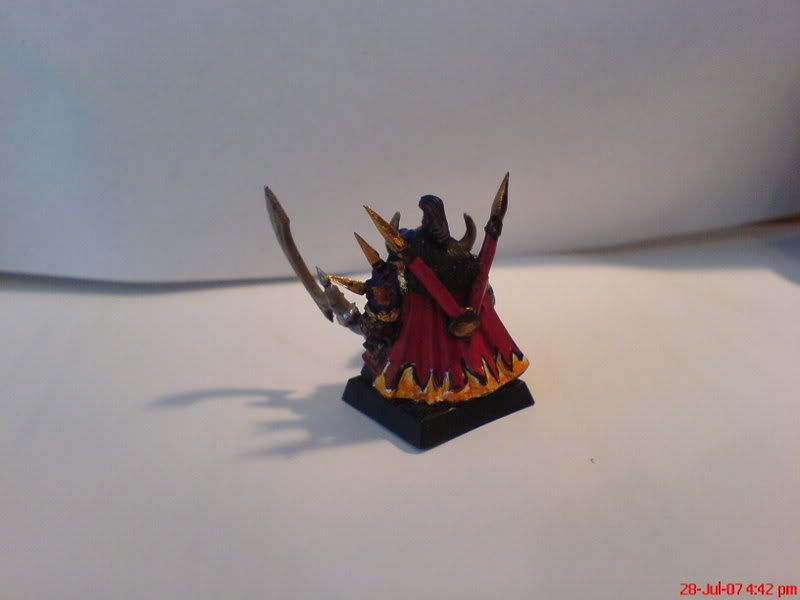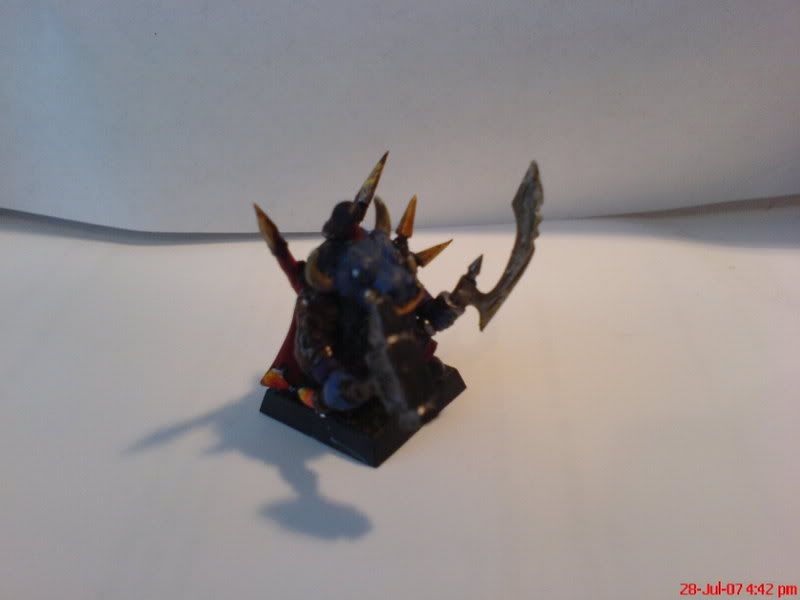 as you can see he i definately mutated by chaos. i went for a bright colour scheme to go back to the old school chaos style.

next up is the command squad, with champion sporting rune of hashut, a large hand painted banner that i might re-do, and a hornblower. i wanted a drum but thought it would be easier for ranking to give the drum to the blunderbusses when they get finished.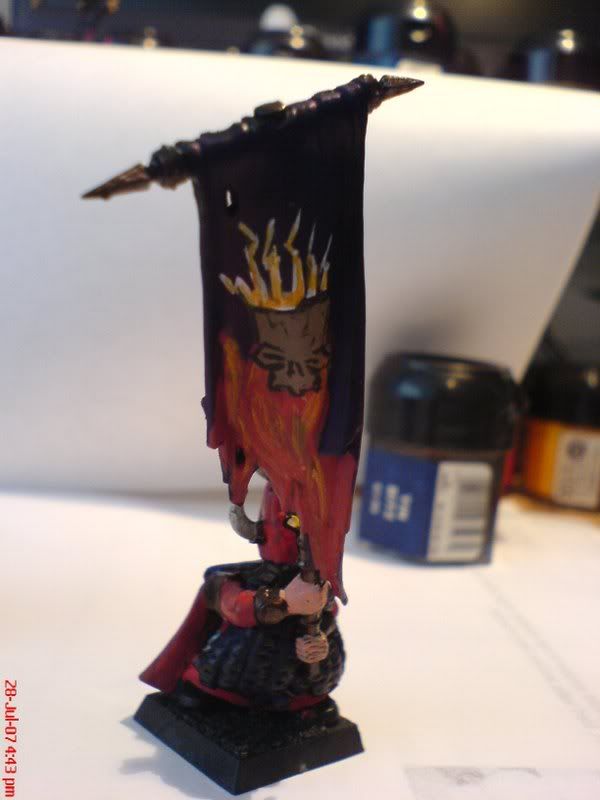 now the troops. notice every single model is going to have a different style hat and a different design on their shield.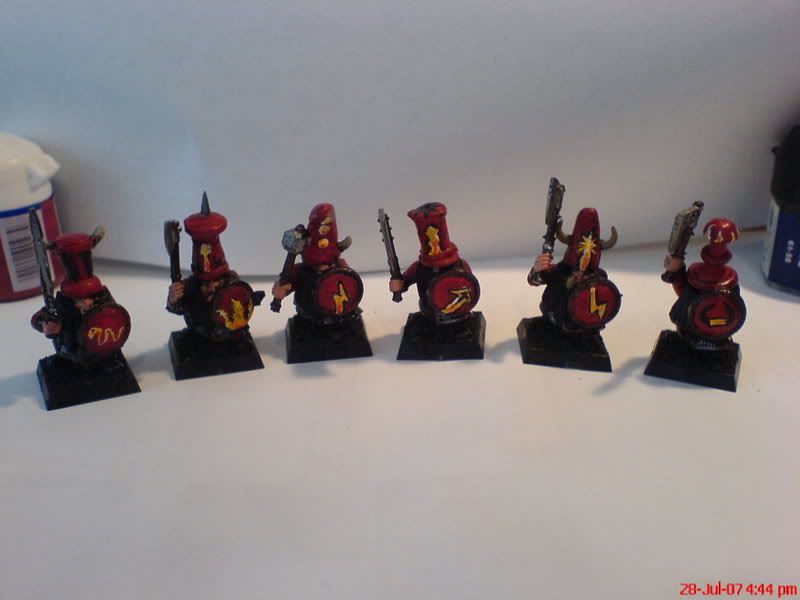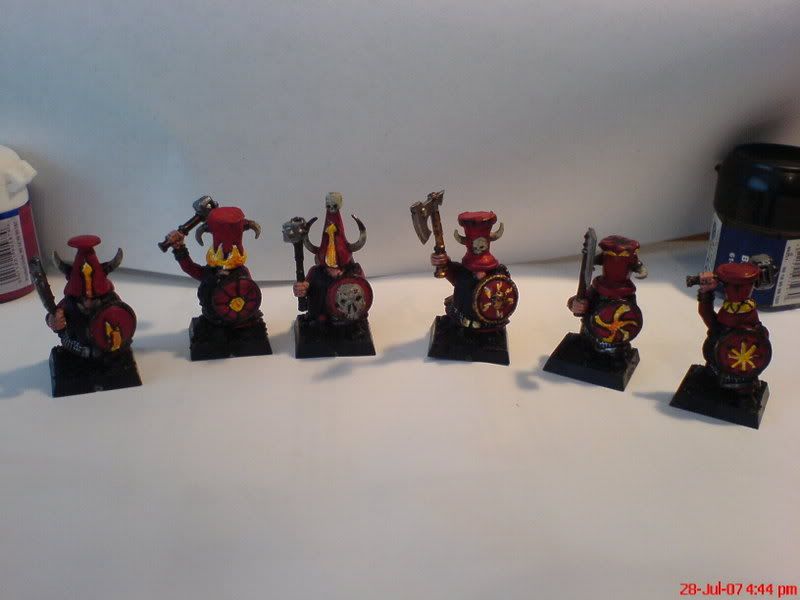 and finally the whole lot as a unit, minus 4 warriors i havent bought yet.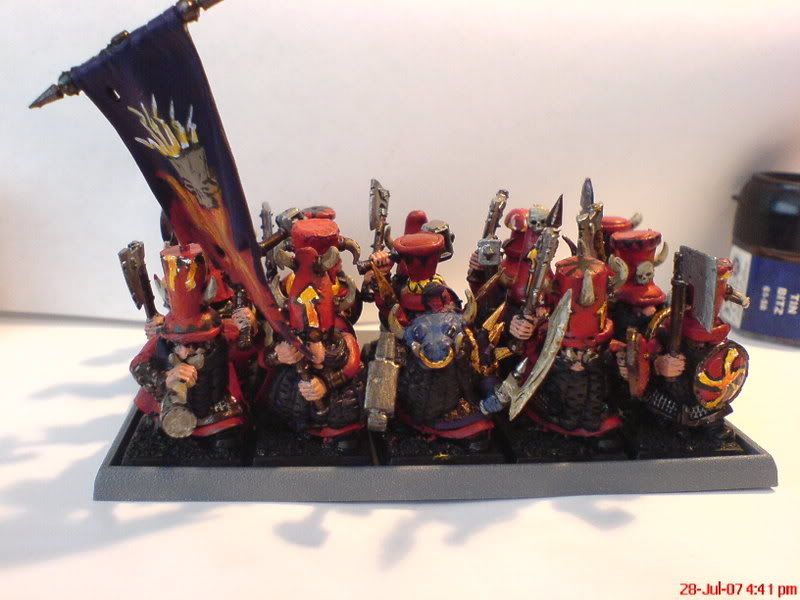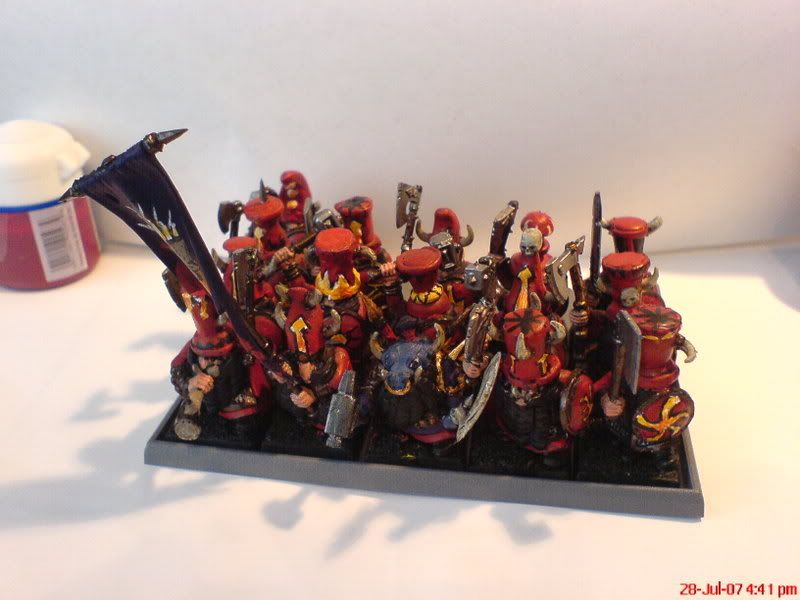 i know they are very bright but i think the effect makes them stand out really well.

i havent done the bases yet, they are just black. also the beards look darker on here than they do in real life they are actually visibly blue-ish.