speedygogo:
Like most of us I buy lots of crap on ebay.  I've been collecting space marines recently and many of them are damaged/ruined beyond use.  However, I foigured out a way to salvage these lost souls of the emperor, by converting them into buzz lightyear like marines.  Eventually I hope the have at least a 1500 point army of these guys.

Here's some examples of the what the marines look like initially:




My Buzz Light year conversion: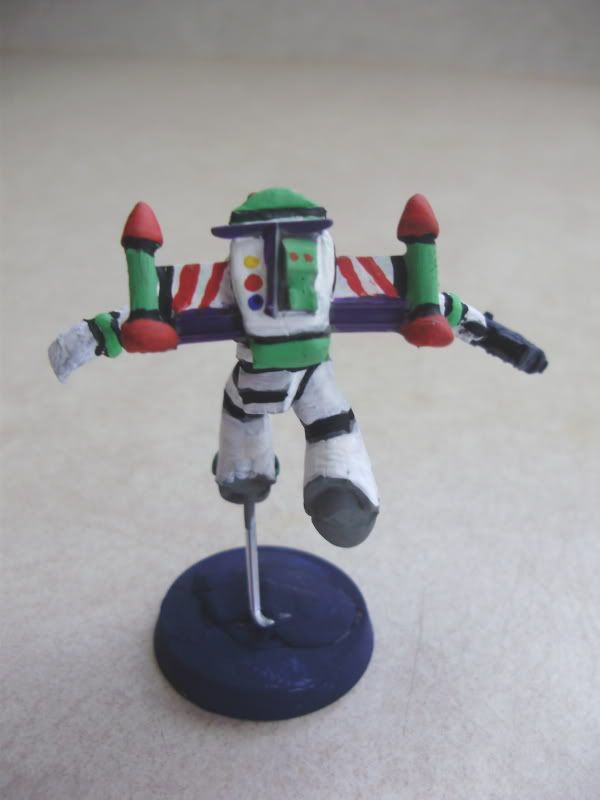 I'm planning on making all the troops in this proposed army all look like buzz lightyear.  The units will be painted with themed colors.  For example my assault marines are going to be red and my sargents will have mustaches. My goal in this longer term project is to transform some of the ruined GW bits into something cool.