We are Legion:
Hey guys and gals,

Been a long-time lurker, waiting and hoping for a Chaos Dwarf army book, and now with the Legion of Azgorh list, my wishes have come… almost true.

Anyway, I'm putting up this army blog to keep me sane and have a side project through the holiday retail season.  I'll endeavor to keep this blog running and please feel free to Comment and Criticize my work (I by no means am a master of Greenstuff or painting as many here are).

Anyway, first post and first juicy offering is my Chaos Dwarf Sorcer…ess on foot, converted from Helga.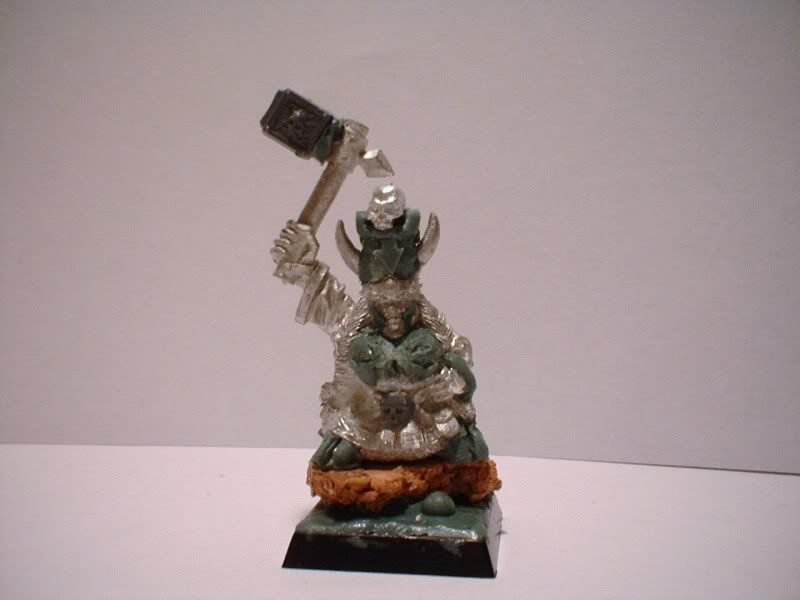 Hope to finish up her base and slap a coat of paint on her soon, anyone have any other comments on her sculpting before I paint her?

Things currently on the workbench:

Converted Chaos Siege Giant

Lammasu/Taurus rider

Unit of 30 blunderbussiers

Converted Inferno cannon

Unit of K'daai and K'daai destroyer

Bull Centaur conversions


---
[align=center]
2017 Image Salvage
[/align]