Dino:
Recently got my hands on an old slann mage priest from my local miniature store and am working on to fit my dinosaur themed lizardmen. Here's what I done got so far.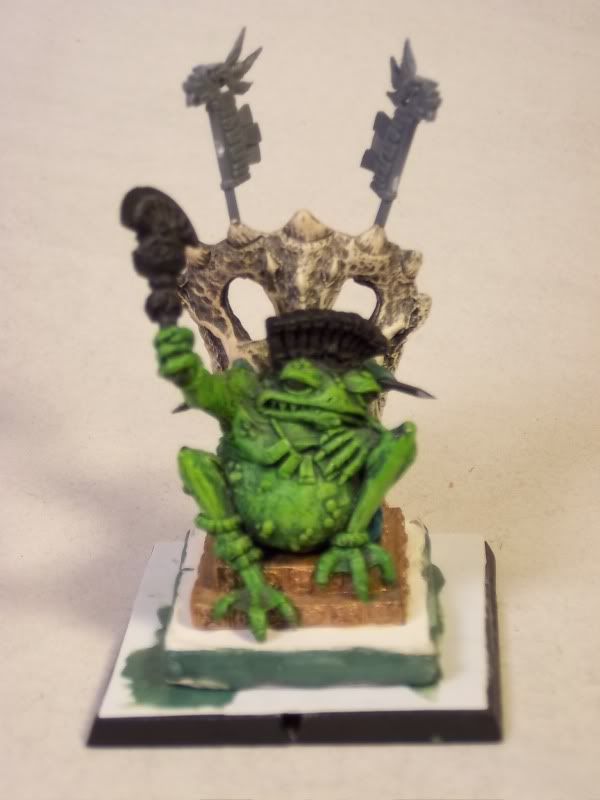 (Note I have a banner i'm custom building but don't have the proper attachment for the back.)

Unfortunetly it didn't come with the horns it was suppose to so I have to try and make my own. I want him to be ridding on top of a dinosaur but i'm not able to find a good models that is big enough to hold him up or is able to fit into a unit of temple guard. Any ideas on what would work?