"Clean out the barrel!"
---
Titan Wargames Presents: The 32nd Artisan's Contest on Chaos Dwarfs Online!
This contest has been sponsored by Titan Wargames! The gold winner will receive a model of Grulka, courtesy of @Baggronor :
The silver winner will carry home an unpainted mother Grubb from @Tjub and Admiralty Miniatures: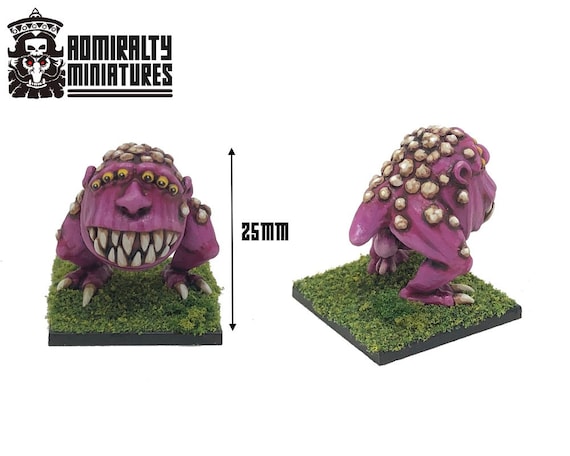 While the bronze winner will receive a kit of 15mm Tjubling Skull Masks from @Tjub and Admiralty Miniatures: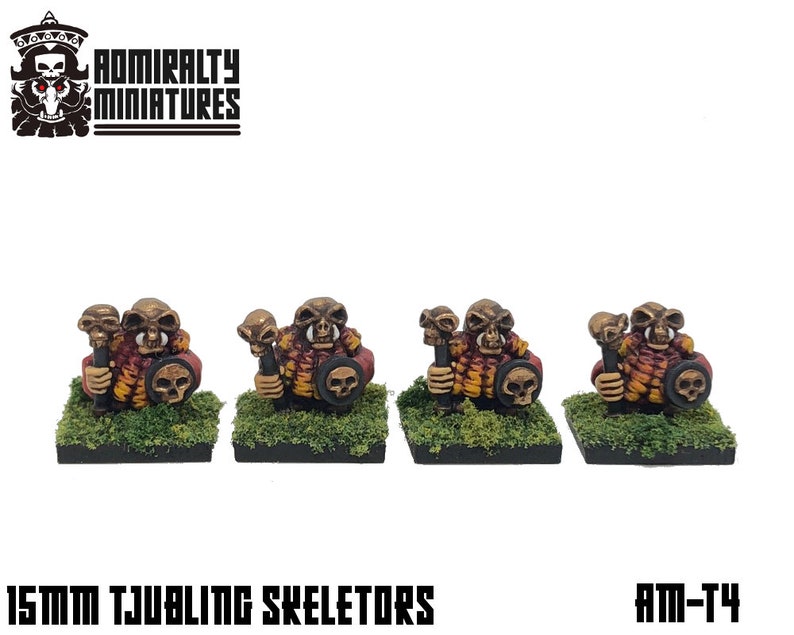 Subject Matter: Warmachine!
For this contest we want you to enter something to do with one or more warmachines of Chaos Dwarfs (or their lackeys and creations). This could e.g. be a shackled Daemon cannon, a mortar, a chariot, a rocket launcher, a Hellcannon, a steam engine, a mechanical titan, a siege tower, a monster or Daemon crowned by a howdah, an aircraft or winged monster mounted by crew with weaponry, a tunneling vechicle, a battering ram, a bolt thrower, or something else entirely. Let your imagination run wild and be welcome to surprise us all with weird interpretations!
One or more models and/or terrain pieces; as ever, you yourself set the upper limit. You may of course include non-Chaos Dwarf models and/or terrain pieces, such as enemies fighting your visionary Dawi Zharr. Build a diorama if you like!
If you are unsure if your entry will fit the subject matter, please contact @Admiral and he'll sort it out with the rest of the Staff.
Basing is unrestricted and up to your discretion. You may include plinths and display bases if you want. You may include fancy backgrounds. We want to encourage the creation of beautiful models and modelling scenes, not hamper it.
Please note that we are currently allowing your fully self-made 3D-sculpts (both the digital sculpt file and the physical print) in Artisan's Contest, but not in the more painting-centred Golden Hat competition. We are likewise allowing unpainted fully handsculpted miniatures. Artisan's Contest has always been more about freewheeling creativity and experimentation. Do note, however, that the lack of physical prints and paintjobs is sure to hamper any entry from gaining votes. Also note that any inclusion of other miniature parts (apart from bases) that are not 3D-sculpted or handsculpted by yourself will require you to paint your entry.
Apart from these two special exceptions, entries have to be painted.
Specifics
Subject: Warmachine
Bases: Up to your discretion.
The Due Date: 11:59 PM July 8th, 2021 EST (Eastern Time Zone)
Please read the full rules that apply to the Artisan's Contests before submitting your entry.
Submission
All entries must be sent either to the @GoldenHat account and/or to chaosdwarfsonline ( at ) gmail.com no later than the due date. (Entrants have approximately 8 weeks to complete entries). If for some reason you are having trouble with your submission, contact @Admiral. In order to avoid problems, entrants should not wait until the last minute to submit their entries.
How to Enter
Upload up to 4 photos of your entries to the Internet, e.g. with Imgur or with this forum's direct upload function. Photos may not have additional text or items/models unrelated to your entry. Next, send a PM to @GoldenHat (a special user that all Staff have access to) containing the links where the pictures can be found. (Note: This is the same as previous contests).
If you win:
Walk across the backs of the cowed masses you have scorned and pushed aside, in order to take your place at the top in the vaunted Artisan's Contest Gallery.
Receive the Artisan's Contest medal for your online persona (our latest update gave us problems with medals, so this is pending technical difficulties).
Win miniatures! See above for details.
Once all entries are received a thread will be created for voting and determining the winners!
If there are any questions it is best post them here so that everyone can benefit from any details or clarifications that may arise.
Should you wish to donate a prize to the contest, please PM @Admiral and he will sort it out with you and the Staff.
Good luck everyone!