This was my favorite, such a nice paint job. Beautiful! I'm happy you entered the comp!
Really loved this little guy. Brilliant bit of painting, his face is so expressive!
Yes. I took a look at their site. Some lovely models. Their goblins are some of the best I have seen. I also like (an may have to pick up) some of their Ogre and Minotaur models. Need to find a specific used fr them first. Thank you.
This is an awesome model and you painted it so well, congratulations.
Today I went back to the box that my good friend left me.
There laughed… No, this fellow looked at me grimly and ordered me to paint on him.
See here the first steps
Love it! This is my favourite CD. Ever. Period.
Still haven't painted mine though…
The next step!
Unfortunately, my friend no longer had any of the original dwarf signs.
Thanks to Hashut, there are the round shields from Fabelzel
Best cd model in the entire range, hands down
Great work on him! Mine turned into a pizza chef lol
I think the colour scheme is brilliant, I can't think of a better one ad hoc! We don't even need to talk about the painting quality, as usual just great! The banner also looks great so far!

It is done, once again from my collection of old grumbling chaos dwarfs I present to you:
the Overlord.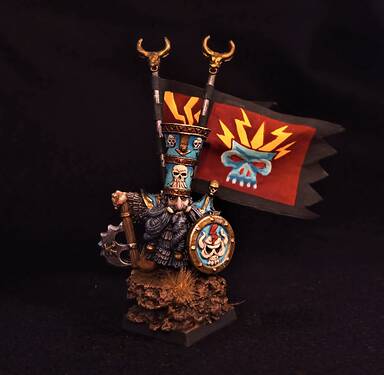 In fact, I like the good old models more and more, but they are too expensive for me to build a whole army of them. From time to time, I will paint some of them in spite of everything.
marvelous work. the colors are spot on, great contrast and values all over the model
that free hand is so clean and precise that looks almost printed.
wood grain on the axe, extremely precise eyes, man this level is so high!!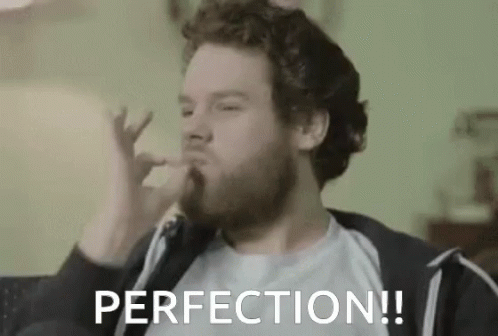 SUCH a high quality finish!!!
Really good. Love the blue colour on the army. What was the recipe?
These are all FANTASTIC!
It's great to look through and see all the older models done up in blue-green. If I decide to branch out from modern GW minis I know whose ideas I'll be stealing!