Willmark: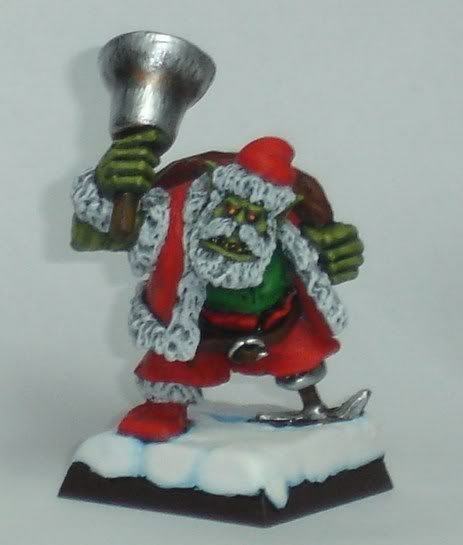 So there we were sitting in the lava spa (aka the the staff forum- filled with hot Dawi Zharr women, beer volcanoes and cheesecake) it was noticed that HB and AGPO who had been assigned to Slave Guard overseeing had too much Dawi Zharr Egg Nog and went into a deep slumber from which not even Hashut could awake them from.

The results? Slaves are running amok! So as present (read: offering) we have some slaves to add to your burgeoning (or in some cases) overwhelming collection.

- Willmark

So Happy Holidays from the CDO staff whatever you may celebrate.

Special thanks to CDO member Mostyn for the Santa Orc picture.