Glimpse the Void:
I posted a picture of the evil dwarf big hat my mother made for me a few days ago: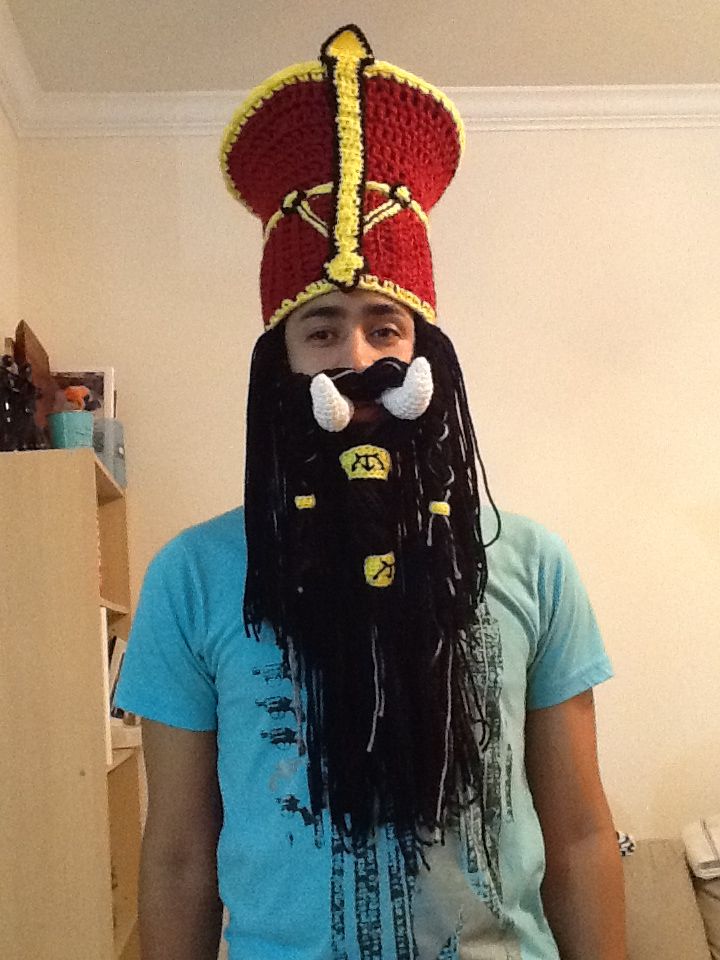 Apparently she is happy to make more for $100 US, including shipping within the U.S.  (checking on international shipping prices currently)

She was really pleased by the response, and their seemed to be enough interested that she was willing to make a few more for anyone who is interested.  I've already begun talking to a few people on this site and others, but I thought I would make sure this was public knowledge,  so nobody feels like they missed out.

I know the price is a bit steep, but this took a bit of work.  More work than I had realized to the truth of it.  The other factor is my mother's medical condition, as this means that each hat is literally bought with her pain.  We talked for quite a bit before I could get her to settle on a value that made her smile.

So there you have it, I think she plans to begin work on some more hats directly. It's easier for her to do some of the components at the same time. Additionally, she is going back to Barbados in a few weeks. I'm imagine she would still be willing to work on these for folks, but I imagine that might complicate things. so I just wanted to throw all this out there.

May the Blessings of Hashut be upon you all.