Bolg:
Ok, just did a very fun game of Warhammer against Bas_2312.
It was 2250 points and it was my ravening hords CD's against his DoC's from the Indy list a very interesting game to start, I made lots of pictures and in the end I thought it would be fun to do a report.

I drew up a battle field in Flash so I can do a step by step overview, so i'll do a new post for every turn here are the armies and layout.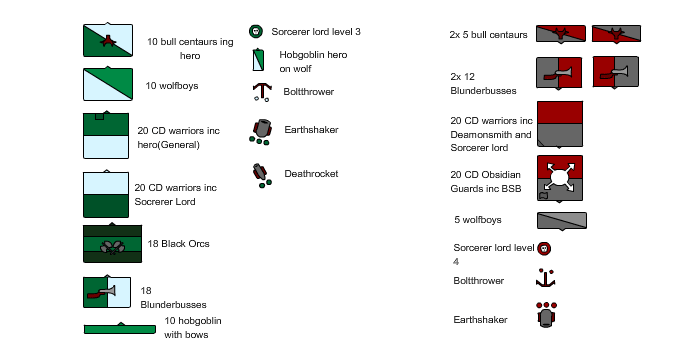 for my complete armylist check the last entry here…

Deployment: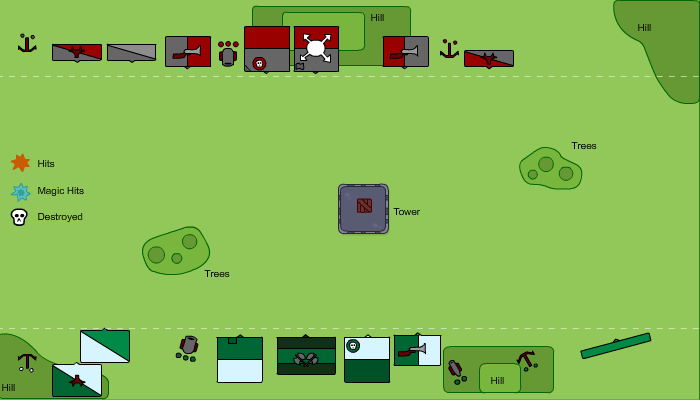 Bas put his second Demon Smith in the left unit of Blunderbusses.
I put my Hobgoblin hero in the left unit of Chaos Dwarfs.

My sorcerer ended up with spell 1,2 and 3 from the death lore (2 magic missiles and Steal Soul).

Bas sorcerer had 1,2,4 and 6 from the Lore of shadows (including thus Pit of shades) his deamonshiths got spell 1 and 6 from the lore of metal.

And now i'll start working on the first turn, i'll post if whithin 30 minutes.