clam:
the shipwrecks (furrie)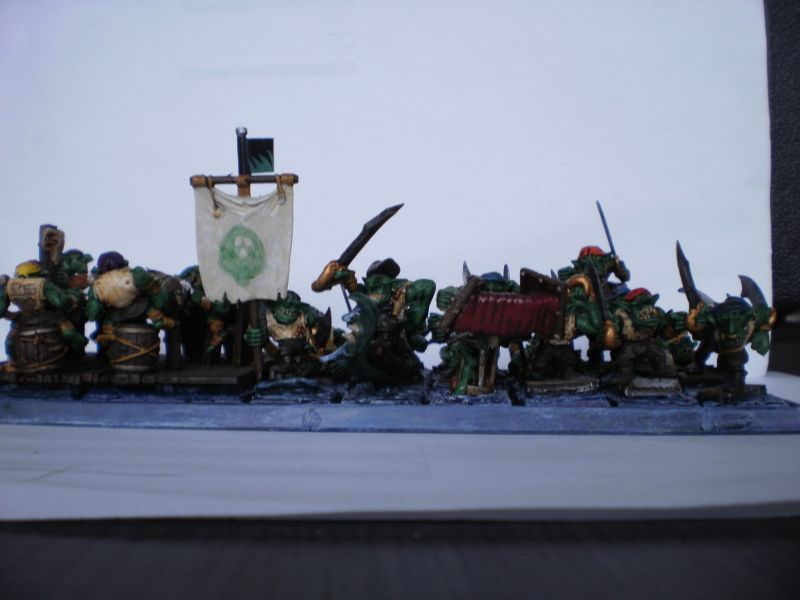 Team bonus: 6 points (max)

The Fantastic Four (Jaeckel)




Team bonus: 4 points
DAGabriel:
The GH really stole the show here, great work by both of you!

Furries pic is a little on the low side so my vote goes to the Fantastic Four.
Bloodbeard:
Would like better pics of the goblins. But there is so much life in that regiment and so many small stories there. Got my vote.

Jaeckel: Your painting style is amazing.
Mostyn:
A real juxtaposition here, four awesomely well painted dwarfs against a whole unit of craziness. I'm in awe of both if you: I wish I could paint as well as the dwarfs and really wish I could get anywhere near completing a whole unit in a month.