clam:
The Avalanche Riders (Furrie)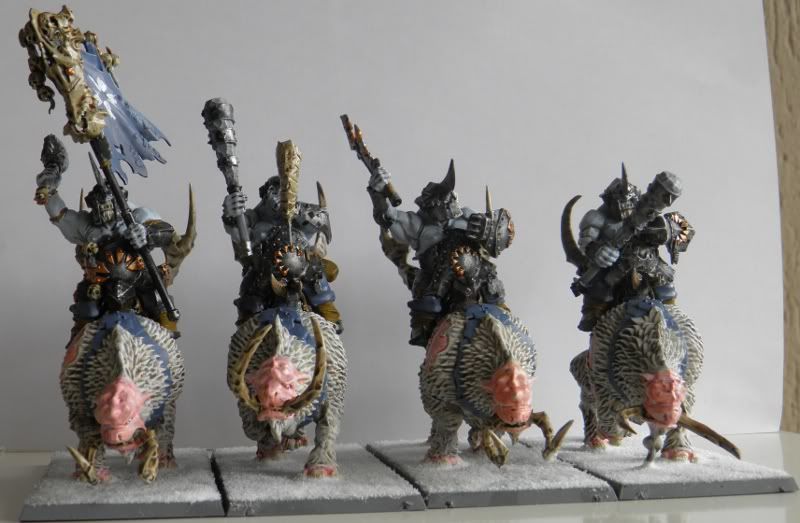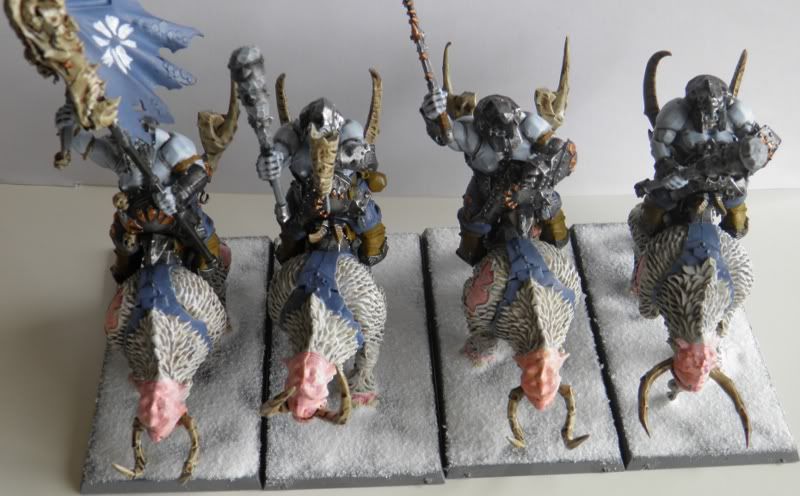 Sneaky little hobbitses (Bas_2312)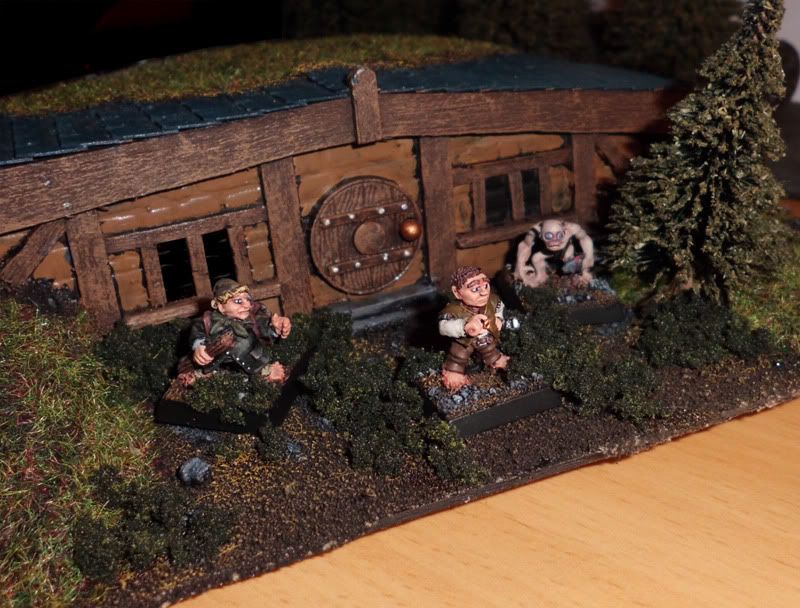 Zanko:
Imo both entries are great but as an old Hobbit lover - these little guys got my vote!

Love the feeling of the Hobbit homes and the Shire!



                     :hashut
vulcanologist:
Two very different but very good entries! Not sure if I should be judging the Hobbits as part of a diorama but I guess not so I guess my vote has to go to the ogres!
Uncle Fool:
Went for the Hobbitses here:)



Like the snow on the ogres, don't get much snow here in the tropics. Both are superbly painted but:hat off:cheers:cheers
Mostyn:
Furrie: avalanche riders are very well painted and I like the light furred mournfang to (presumably) tie in with the snow. If I had one criticism (and it's a reach) it would be that the beasts do need a tiny bit more contrast (you will still have very dark shade in the recesses of ears/eyes/under legs etc even on light furred creatures. They are great.

Bas 2312: Wicked Diorama - it has such a positive impact on any photo and in this case the end result is fantastic (even if not technically 'in story'). The hobbits are pretty good too!
Insidious:
Oh my precious, precious little hobbits… I love you so… Great work on the ultra creative scenic base really sets the mood. Well done!