clam:
The Belios IV Rangers (G.2)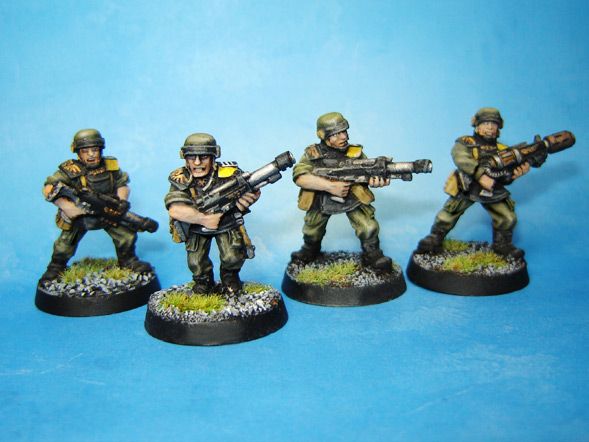 Marauding Mischief (Borador)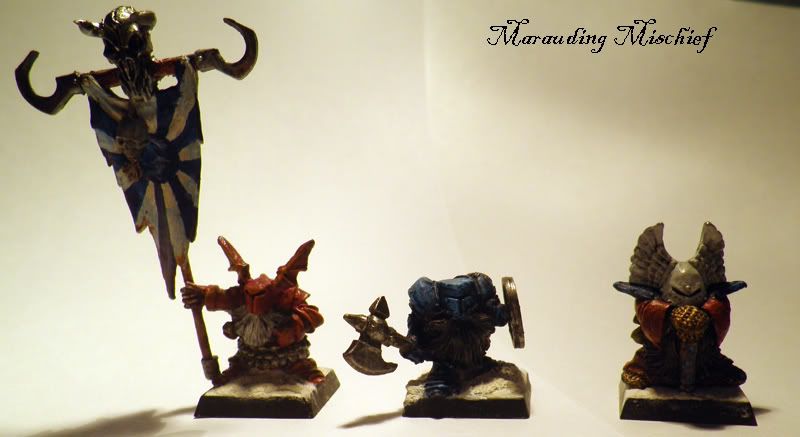 vulcanologist:
G.2…fabulous entry!

Borador your photos are just too dark I'm afraid.
Uncle Fool:
:hat off This gets harder every month, choosing a vote is nigh on impossible:o However we can do impossible "Marauding Mischief", gets 10 points. 12 points go to "The Belios IV Rangers".

PS there was no Euro Vision political voting here.;P:D
Zanko:
Borador I want to see new entries - cause this is an old entry you didn't got my vote!



Nonetheless G2 your entry is also nice … I just don't like 40K! :~

                     :hashut
DAGabriel:
Zanko +1, but then I don`t dislike 40k and the Rangers are well done. Those marauders seem to be great, but it is so hard to see!
Borador:
I'm really sorry guys, have still not found the time to paint anything at all, let alone take new pictures for my army blog. Good thing is I passed my A levels, so I should be having some more time to paint. Got rather ill though, probable peptic ulcer, so the painting of models will have to wait for just a little while longer haha.
Great entry G.2!