clam:
Follow this head (DAGabriel)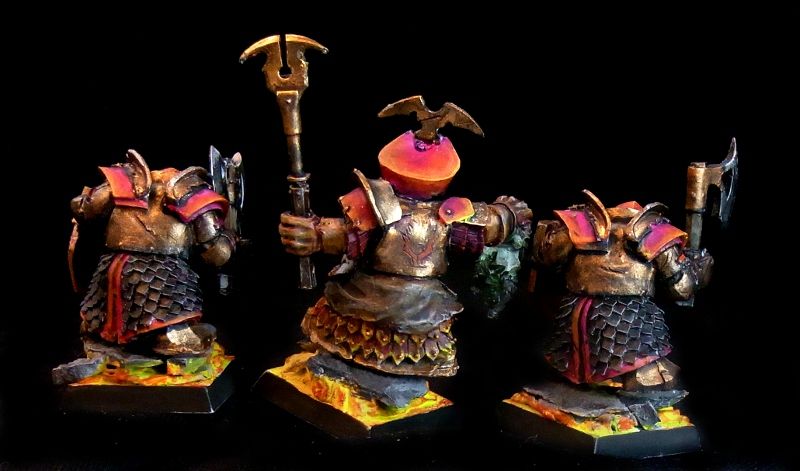 Wardens of the Pass II (Dervish Helldance)


DAGabriel:
To everyone wondering why the second pic only shows three minis, I wanted to offer a closer look of the details.
Zanko:
Very interesting paint scheme - you got my vote DAGabriel! :hat off

                     :hashut
Agalstrax:
Great work, both of you!!

but cds got my vote for being great and cds

Psychotherapist:
I vote for the CDs although I don't like the color scheme… but technically, they are great!!
Uncle Fool:
I went CD's here both entries are awesome. I am starting to hate the beginning of the month now, mainly because I tear my hair out trying to choose between works of art the great thing is the excitment of seeing and getting to choose:yar:P.
DAGabriel:
THX to everyone voting!

@ Psychotherapist: It is rather colorful, isn`t it? But good to practice layering.
vulcanologist:
Now these are both very nice!