clam:
The Cleaved (Uncle Fool)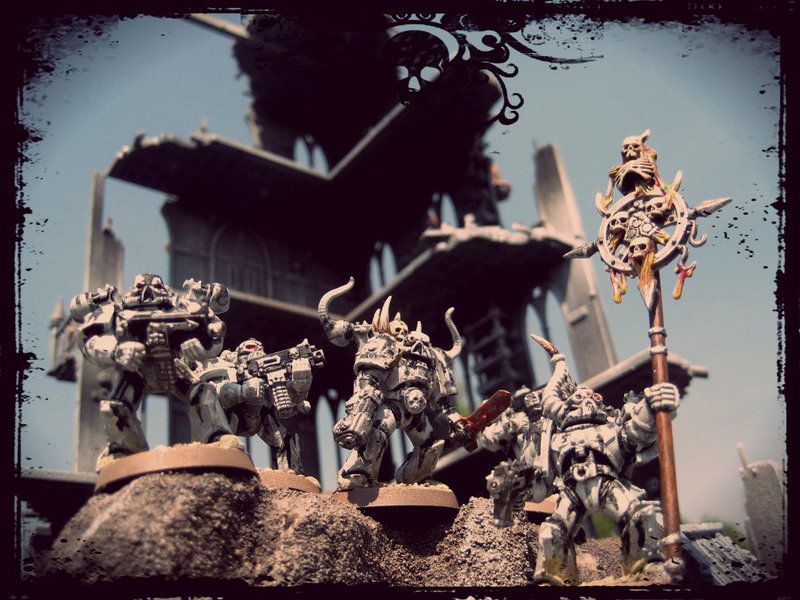 A Shining Light (Unzul)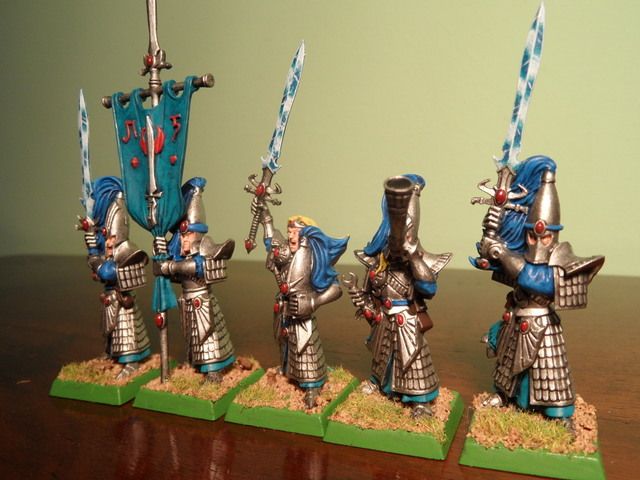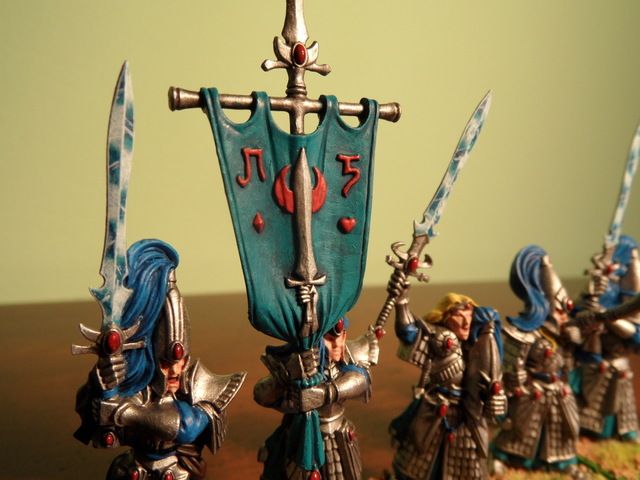 DAGabriel:
Another case of a clash between different styles. I especially like the swords of those elves and I really like the almost impressionistic pics of those CSMs. You will have to wait for my decision, too.
Bolg:
What Gabriel says, this one is hard. I love the better pic of the space marines and i'm not a huge fan of green bases… But those swords are way cool…
Animatone:
I think I'd have to side with the Elves on this one. Either way they're both awesome.

Great work!
Zanko:
Awesome pics - damn cool! :hat off

Like also the paint scheme!

The Elves are much too conventional and I don't like the 2 different blue shades!

So the 40K guys got my vote! :cheers

                     :hashut
Psychotherapist:
Yep, the choice is difficult. Technically, the elves are better but I do like the Chaos SM. Therefore, I vote for them…
theforgefather:
I would have gone for the cleaved, but there isn't much too see in the photo, but the photo is brilliant!
Uncle Fool:
Thankyou for saying there was nothing to look at. Sounds silly I know but that was what I was after. I really limited my pallete to grey. Only the leader and standard bearer have any colour. I thought it was going to be quick and easy reducing colours but it's not.

Unzul your elves are awesome, far outstripping my chaos boys, goodluck buddy.
Unzul:
Thank you mate…

However your pics are very nice, the visual impact is great, it reminds me the wd picture… Great job!!!
DAGabriel:
Ok, even if this should be a draw i go with the Cleaved. Everybody who has seen my thread knows that I know how hard it is to paint monochrome minis. Reminds me I should start on my next Black&White Hobgob.
vulcanologist:
Great marines and even greater photos! Love the elves bases are bit poor but they get my vote!
Unzul:
bases are bit poor

vulcanologist
Exact, I must improve my skills in bases and photos...:cheers
DAGabriel:
Both there have won lots of prizes and are cool chaps who do workshops here in Germany. Had the luck to do one with one of them.