clam:
Champions of Chaos (Hazkar)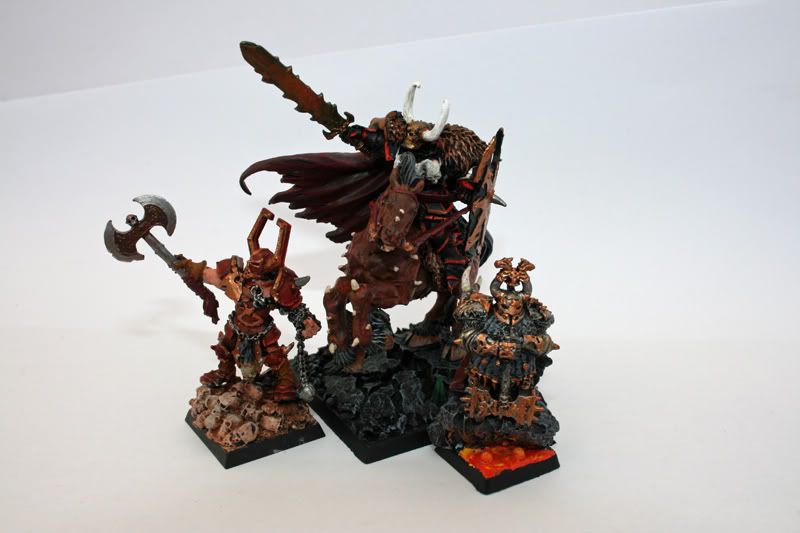 The Rainmakers (Burske)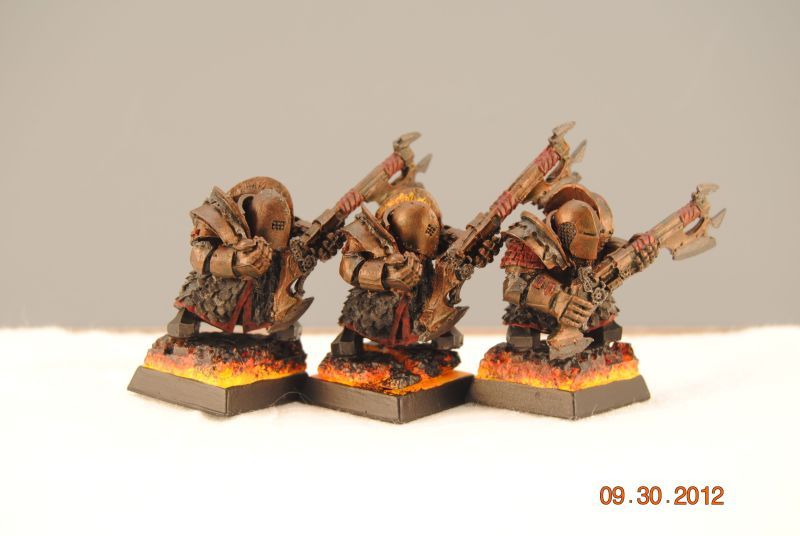 DAGabriel:
@ Burske: Like that gritty look of those IG, well done. Say, is the middle one burning from the shoulder joint? Basing looks cool.

@ Hazkar: Nothing more to say `bout it.
Blue in VT:
Love those infernal guard! I want some to paint myself…but the price and material put me off…

Well done sir!

Blue
Burske:
Yes, flaming runes on the shoulder.

I need to find a way to carve more in the actual armored pieces to match what is in the book (crosses fingers!).

Burske
DAGabriel:
Cool, please post a close up!
Chico:
Love these IG



This message was automatically appended because it was too short.