Captain Crooks:
Hi there,

I introduced myself the other day and mentioned how my interest in Chaos Dwarves began with a lucky discovery in an op-shop… well, here are some photos of that discovery, and this will be the first step in collecting and blogging about my new army project, the mighty Old School Big Hatted Large Nosed Chaos Dwarves (Working title).

Here is what I found in a minature's case lying in the aisle of a Salvation Army Depot near Sydney: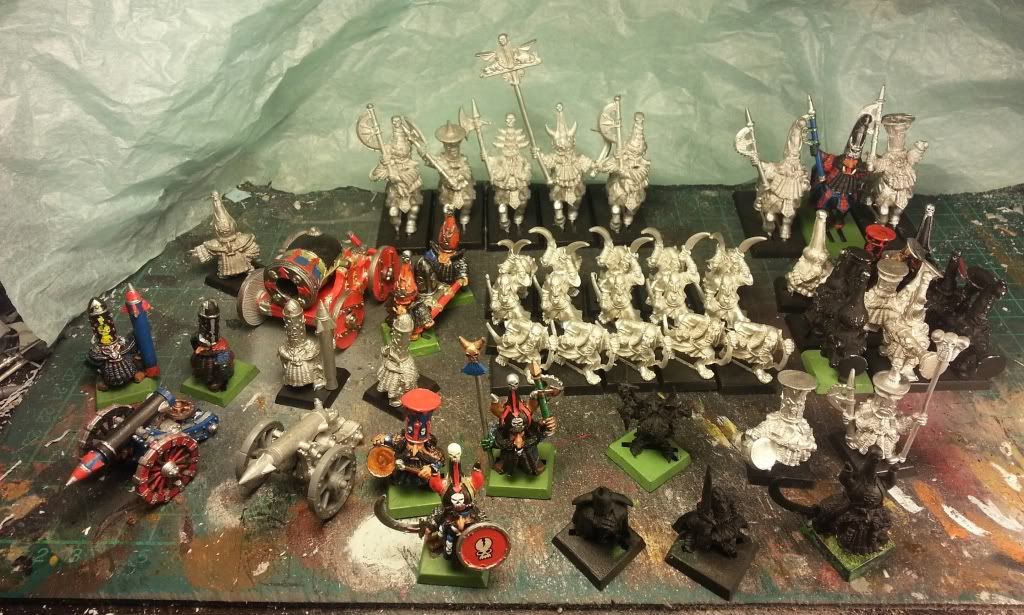 In addition to all the early 90's models there were three 80's heroes, who's names i have looked up in the past but currently have escaped me…




I was thrilled at the find (it was $45 for all that plus the case), and I  initially intended to resell them on eBay due to their value… but something stayed my hand. Somehow the lure of those tall hats seemed too tantalising, the temptation to throw my lot in with the short evil ones was just too great, so i gave in, and now i've got several more models on the way from various sources such as some character models, some old Dwarf flame cannons i will convert into Magma cannons, and more hobgoblins, because I seriously love how nasty and villainous they look… I can't get enough hobgoblins, regardless of their actual in-game performance!


I will use this thread as a diary to track my progress. I'm hoping to get some games in with my army once my rulebooks arrive, and i want to document the battles, though my local GW has already informed me that i wont be able to use my CD's in a tournament as they can't be purchased in-store (anyone else have this issue? :s) so that will harm my game-time considerably…

I look forward to sharing my adventures with you all