Zhatek The Weird:
Hello everyone, a few friends and I have been creating a small kind of dungeon skirmish tabletop game. Our intention was making a game which could be played if we didnt have the time for a fully fledged game of warhammer for example, the rules were made as simple as possible so everybody could learn the rules pretty fast. At the moment we have made five different warbands, the tiles used for the board are from Warhammer Quest.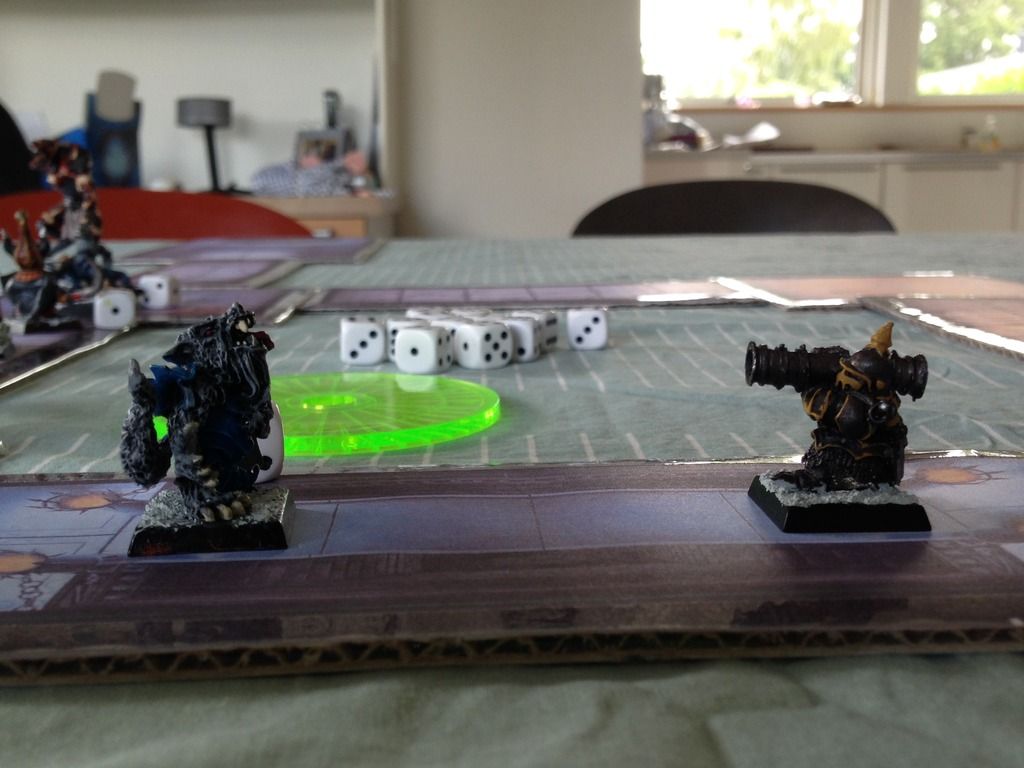 The Dawi Zharr Bazooka Marksman ready to put a Wulfen inflicted Dawi Zharr down.




A dawi Zharr warrior fighting a Wulfen inflicted ogre.




The Dawi Zharr Sorcerer in combat with the Wulfen Packleader.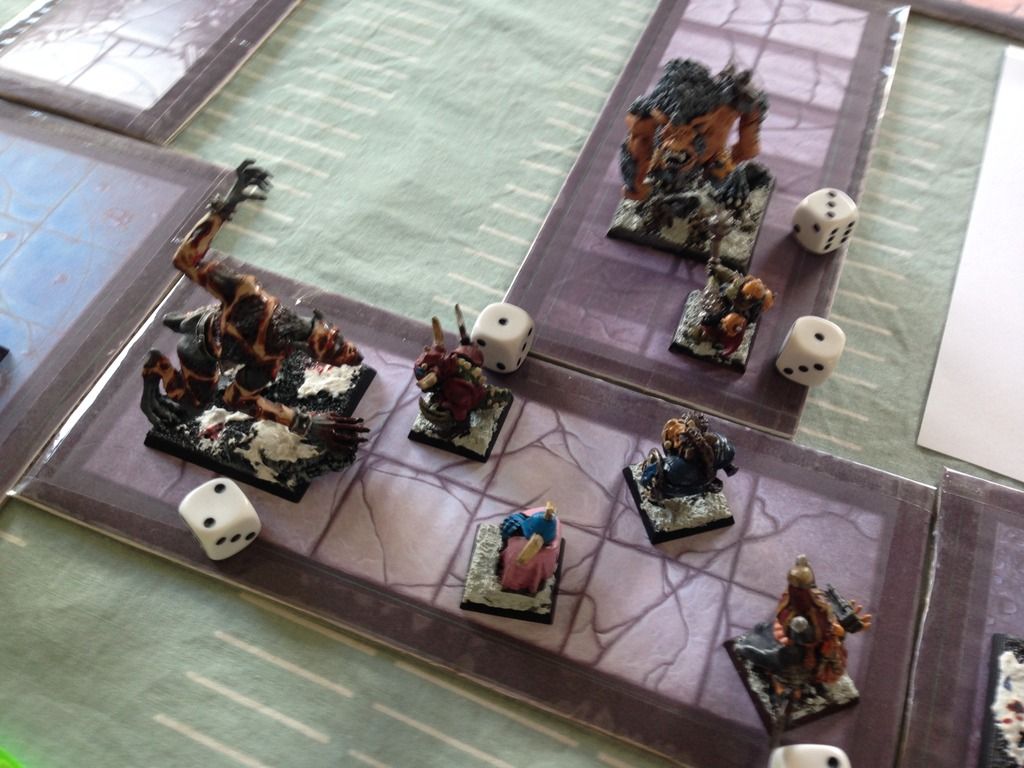 I just need to finish the rest of the tiles, I might post a few battle reports if i get the chance in the future. But all in all it was a fun project were im happy I got to work with my friends on this. Have a nice day everyone :hat off Zhatek out.