MartyF:
I've finally started to paint (well dip, I can't paint to save my life) some of my CD's.  I'm planning on using the normal dwarf rules and I'm going more for a chaotic dwarf rather than chaos dwarf army, if that make sense.

10 Quarallers, very nearly finished, just need to stick the models to their bases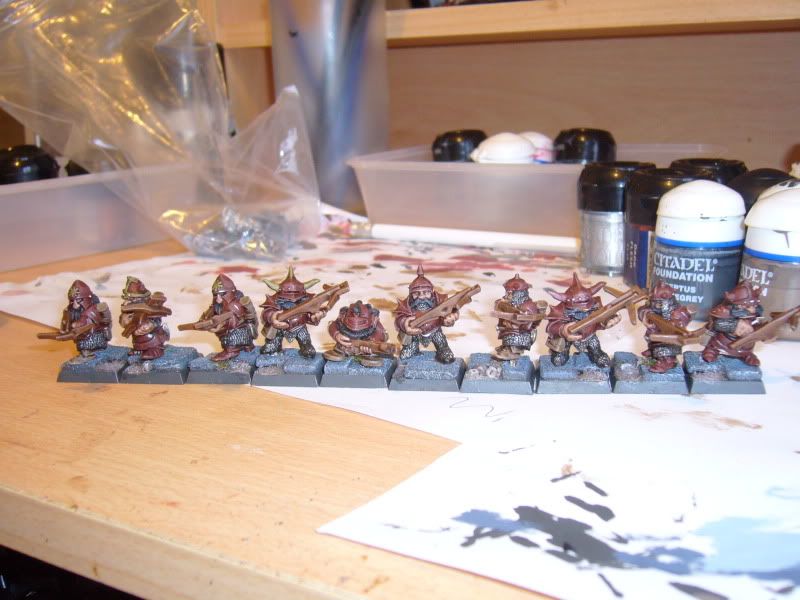 and some command figures that I've converted from Chaos Knight, Marauder, and dwarf warrior sprues.  Probably nothing new in there as I think I got most of the ideas from on here!