Glimpse the Void:
Greetings Lords of flame and shadow, It's been to long since I've got to share what I've been up to as I've just kept to busy.  I'm really excited about this conversion so I wanted to see what you all thought about it.

I converted this from one of my three year old's Thomas the train toys, it still needs the blades I want coming off the wheels, crew, and the tusks.  I'm excited about it so  far so I thought I'd share.  I intend to keep the toy face, because it amuses me.  I'm interested in what you guys think and appreciate any constructive criticism you may have to offer.  Sorry about the bad pictures, I'll try and take some better ones when it's all done.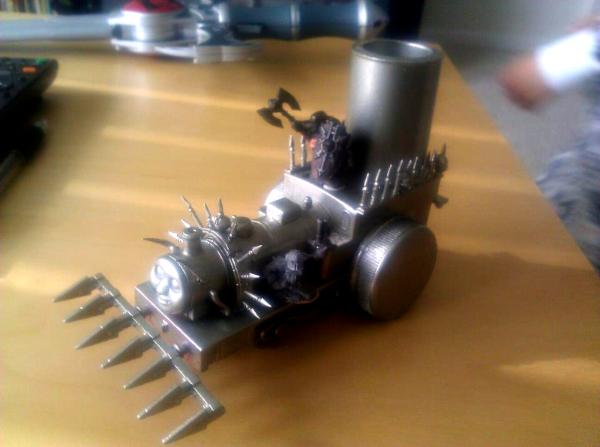 and before the spray paint




Thanks for looking, I hope to do some updating soon.