Grimstonefire: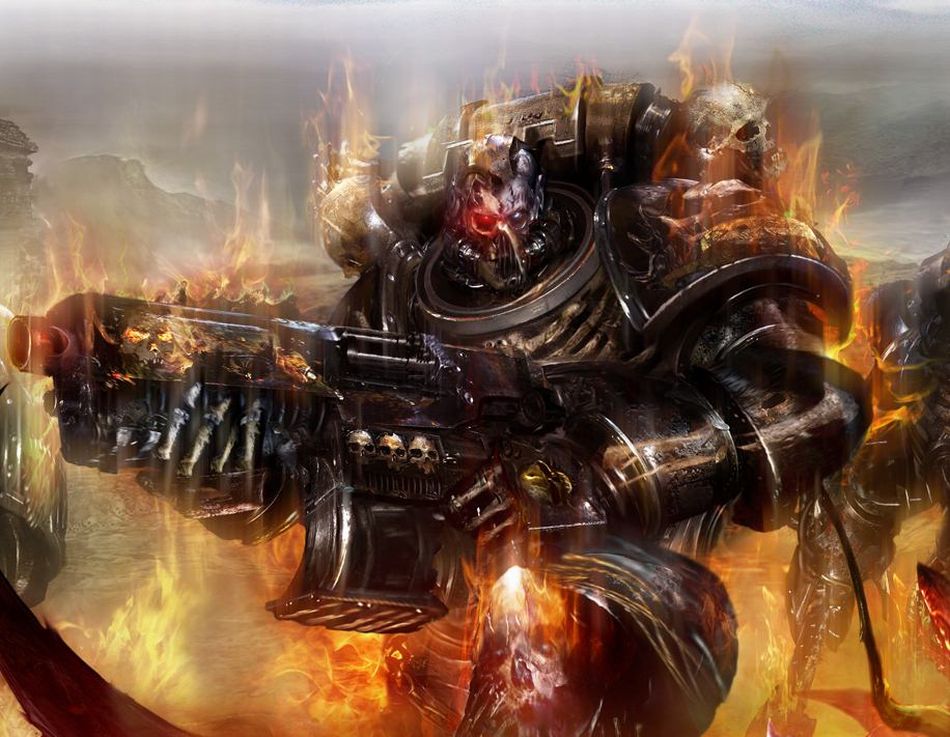 So I've just finished reading the "Legion of the Damned" novel, and I can honestly say that's actually in my top 5 favourite books now.  

It certainly is far better than many of the horus heresy novels (and I've read a lot of them).

Some interesting things that people may not know.  Haven't read much of the studio fluff on these guys.

They almost never speak

They have an absolutely massive battleship/cruiser (whatever), which has truly immense firepower.

They deploy by materialising into sarcophagi (I think), which deep strike. which was actually news to me as I had read about them just stepping out of the warp.  Perhaps they do both?  The story was unclear as to whether this was just done as an omen or not, but later mentions the ship being built around mass deep striking capability.

They are ghosts that can also materialise into solid and lethal form.  So for example, they can phase through a wall, or walk outside of a space ship.  But also phase their weapons through solid objects.  Phase a sword or bolter round through armour and then make it solid inside.  Or shoot through friendlies etc before materialising out the other side.

They can 'haunt' someone, i.e. appearing only in dreams and daydreams to one person whilst being invisible to everyone else.

Almost unkillable, it seems.