grunts:
Wow, I've had these finished for over 2 weeks how have I not posted them yet? You'll have to forgive the shaky photography; its a combo of freezing house and chronic shaky hands. I wasn't able to get pics of my blunderbusses (and they're my favorites) but I'll put 'em up as soon as I can

My Sorcerer Lord & two sorcerer henchman. I'm happy with the paint jobs, just not the models. The lord is too normal dwarfy, and the hellcannon crew weren't what I had in mind.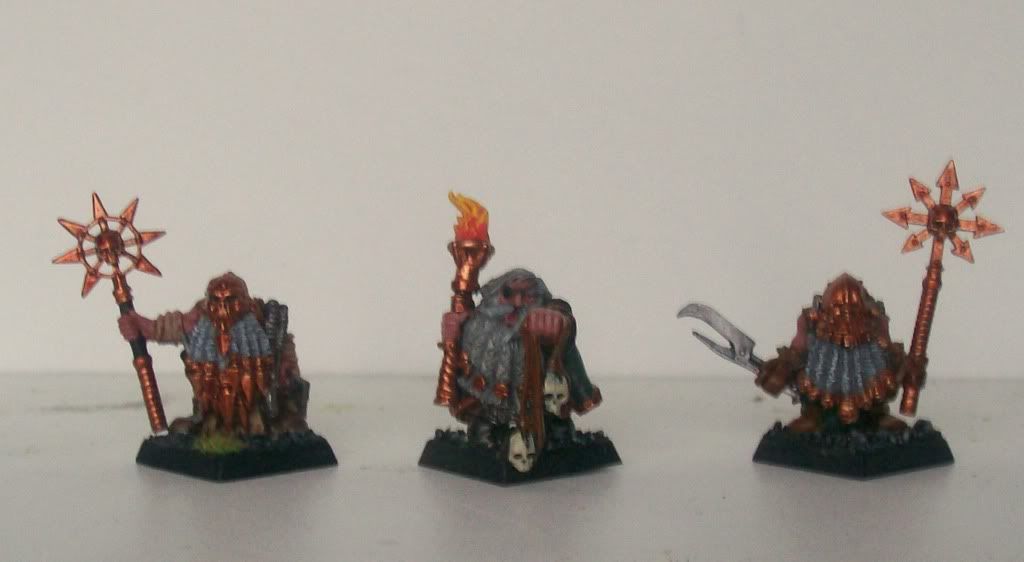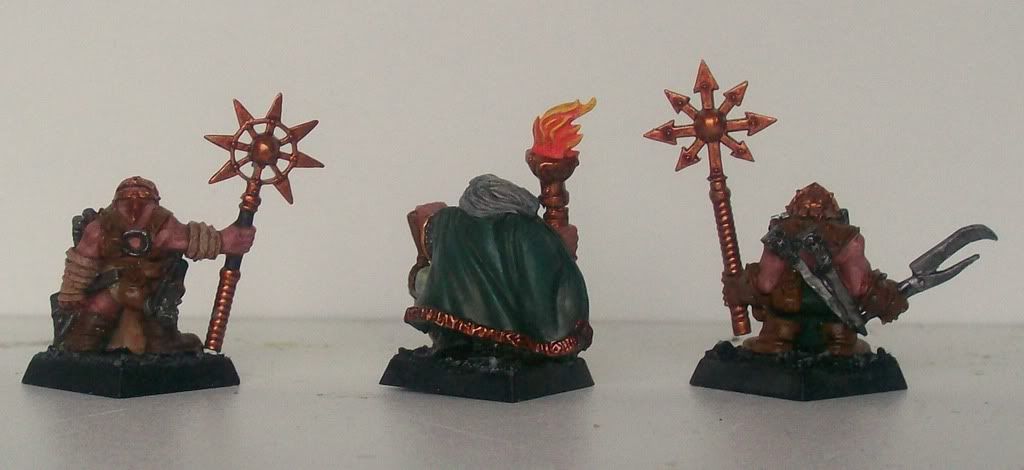 My Deathrockets. Now these I'm happy with.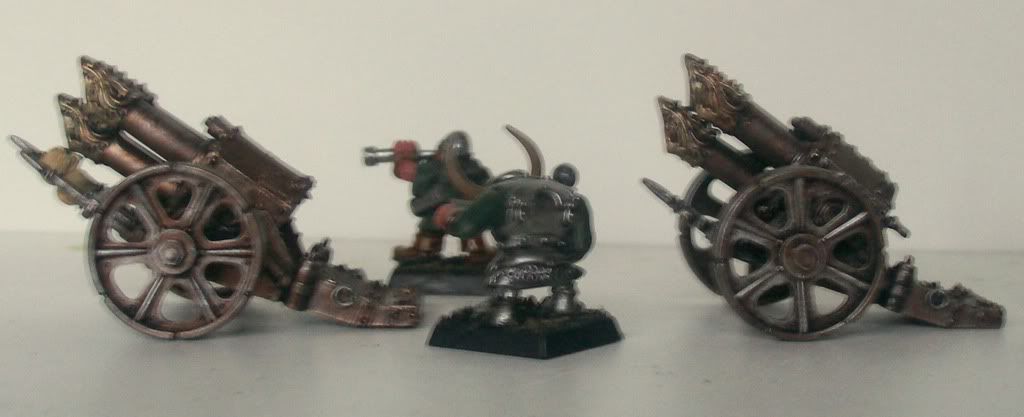 My warrior unit. I think they turned out great.




My DoW Ironguts. I wish I'd had some time to do some conversion work, but unfortunately I didn't start them until the night before the tournament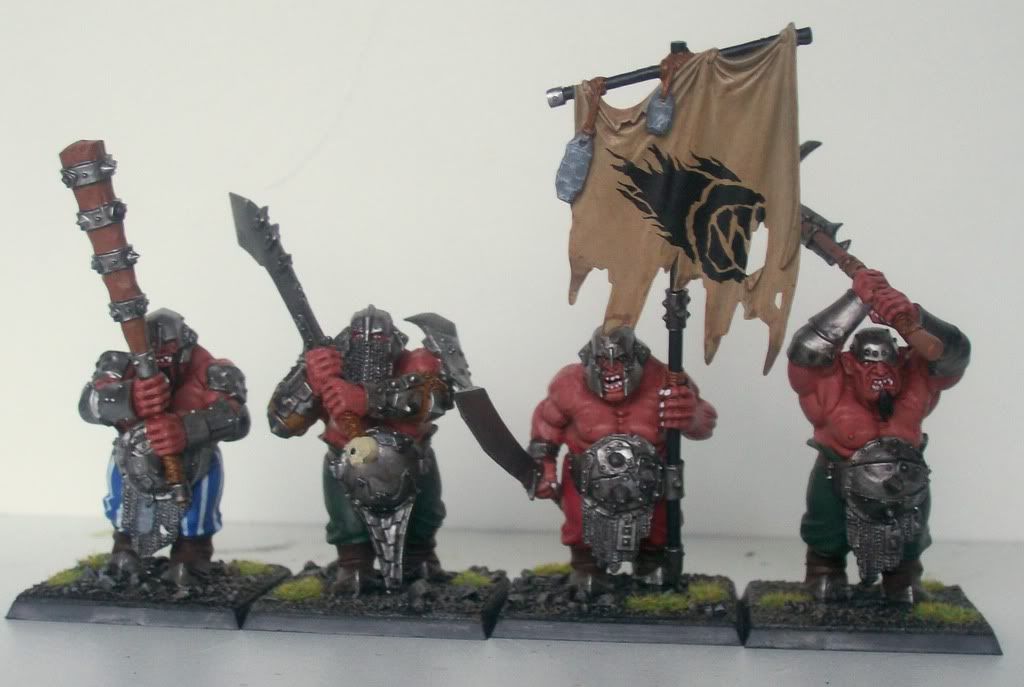 My earthshaker. Using the ever so original hellcannon :~. I kinda like the two headed mutant crewman wielding a hot branding rod in case the daemon engine gets out of line.




Bolt thrower battery. Like'em, thats all I can say




Wolf riders. Wishing I'd given them the signature hats.