Dino:
So to the request of many of you who have been curious about my bolt throwers here are some pics and a list of parts I used to make them.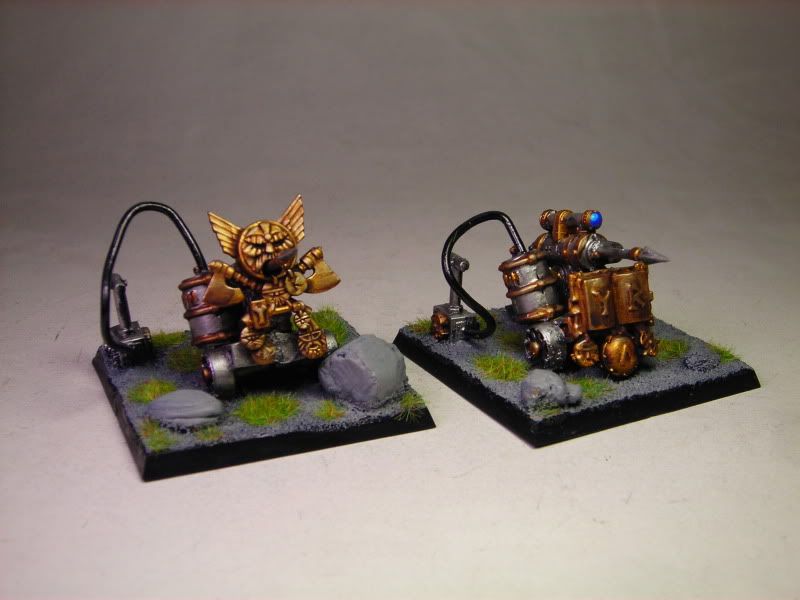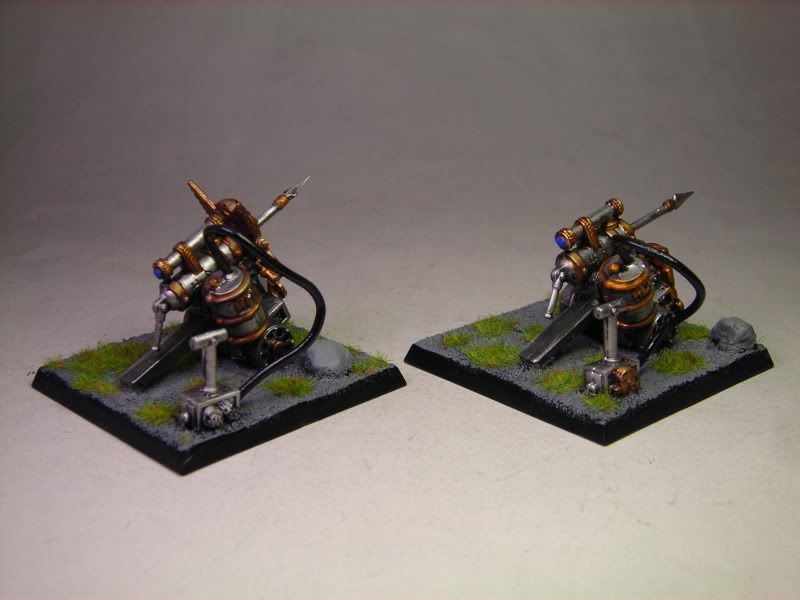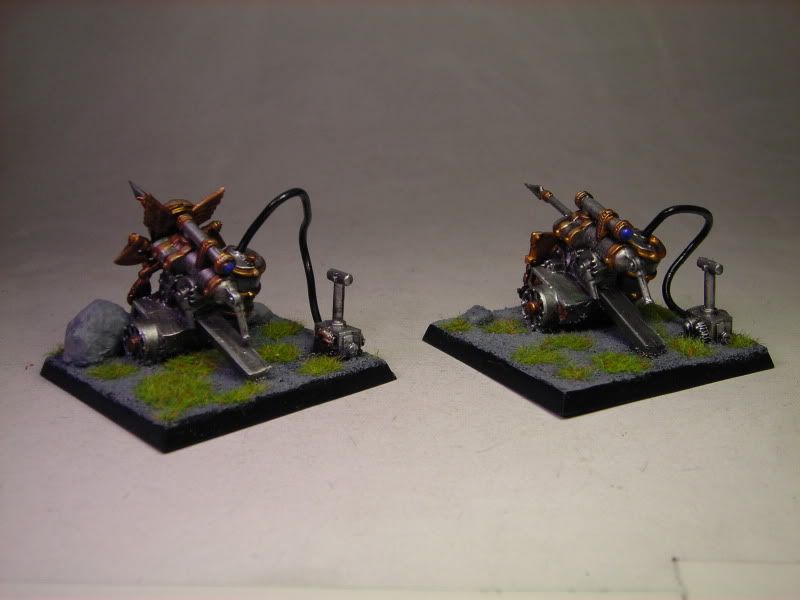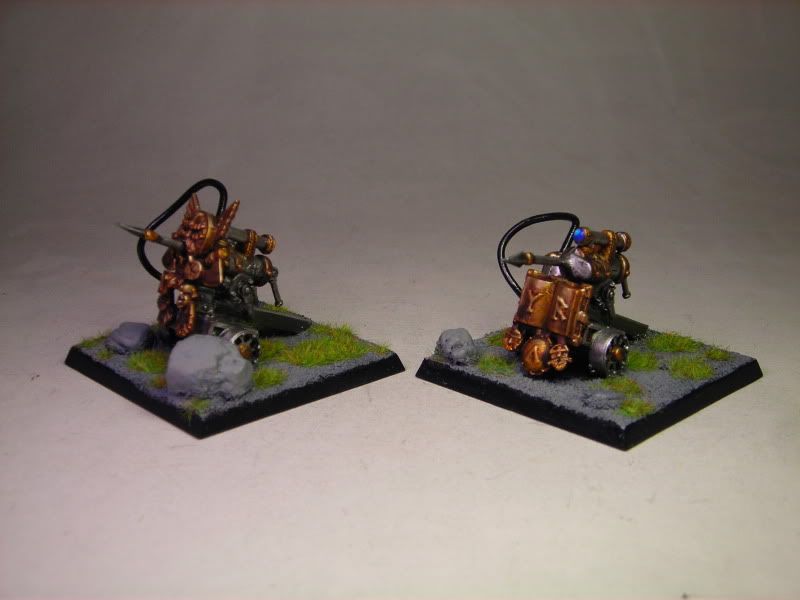 Here are the parts:

Dwarf Miners drill, keg, plunger, and cart(it's cut in half with no top), empire spear tip, thick metal wire, dwarf standard tops, bit od plastic sprue, and plastic rod.

Hope this helps you aspiring to build these.