Father Grumpmas:
I made these guys years ago out of the old dwarf and chaos warrior kits.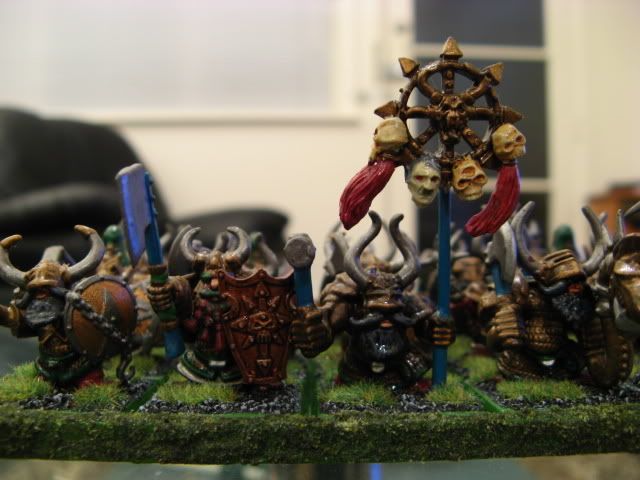 I was actually quite pleased with the result but they were too wide for 20mm bases and after heaps of ranking issues, I rebased them on 25mm bases. I planned to use them as Chaos Warriors but never did.

Now that Chaos warriors are worth taking again, I want to field them in two units of 12. I was hoping that my bits box had enough pieces to do another 4, including a new command. Luckily over the weekend I was able to find enough bits and put these guys together.




Fairly happy with the result - just need to paint them.