khedyarl:
Ok, with probably the most descriptive title in the universe all set and done, I'm selling/trading/whatever else the following minis:

Valhallans:

All metal, 40 Infantry with lasguns, 3 Mortar Loaders with mortars, and operators, 1 Chimera without the top hatch, 4 Valhallan Lieutenants 1 w/o left arm, 5 Infantry with Flamers, one infantry with Meltagun, 1 Primaris Psyker, and Chenkov (missing bolter arm).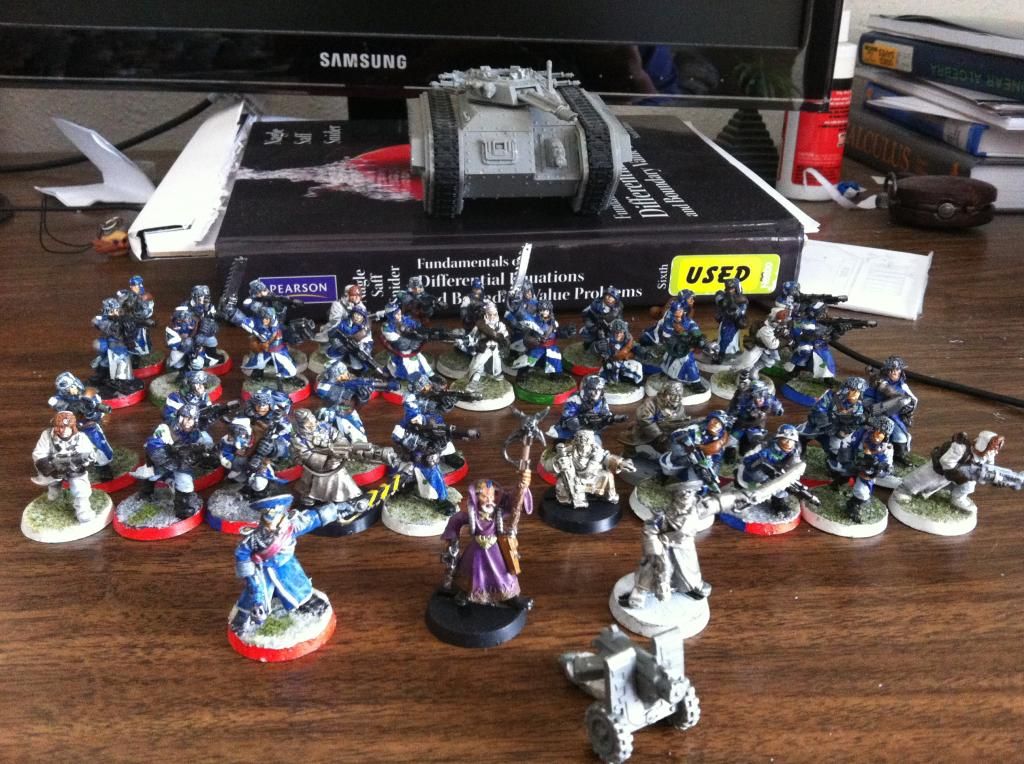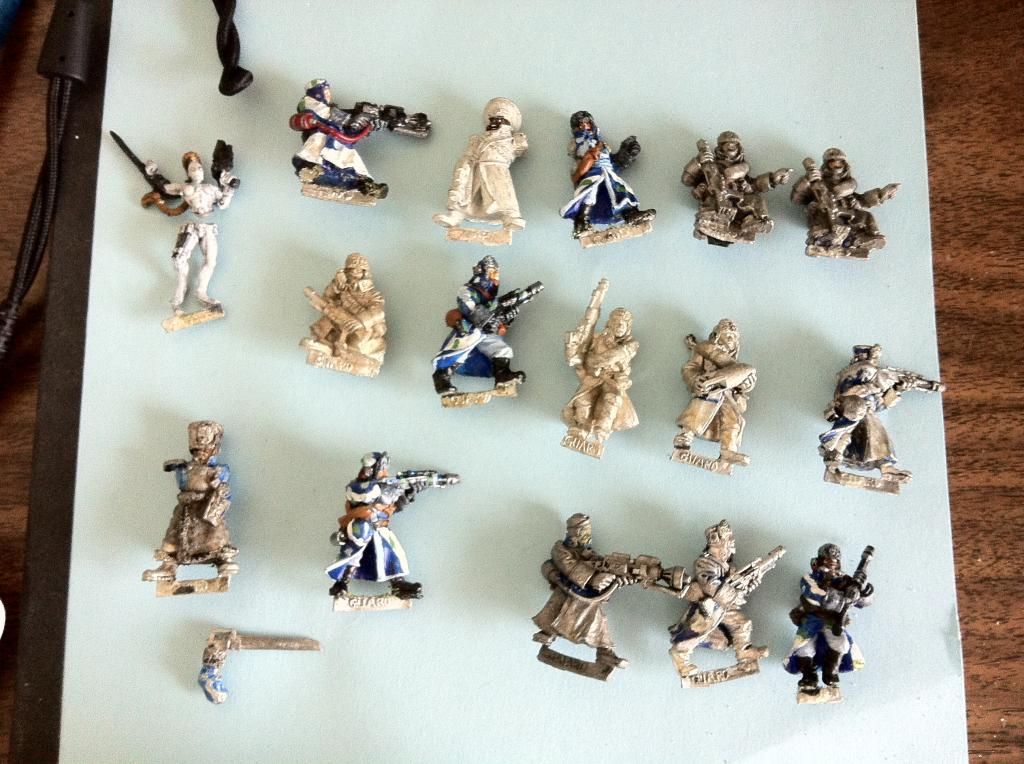 Mordians:

All metal. 32 Mordian Infantry with lasguns, Standard Bearer, Commissar, 2 Lieutenants, 2 Sergeants, 3 Mortar Loaders/operators. 2 Autocannon loaders/operators, 2 autocannons, 1 Heavy Bolter Loader, 2 heavy bolters. An assortment of mordian minis that have had the weapons clipped off for whatever reason. (see picture).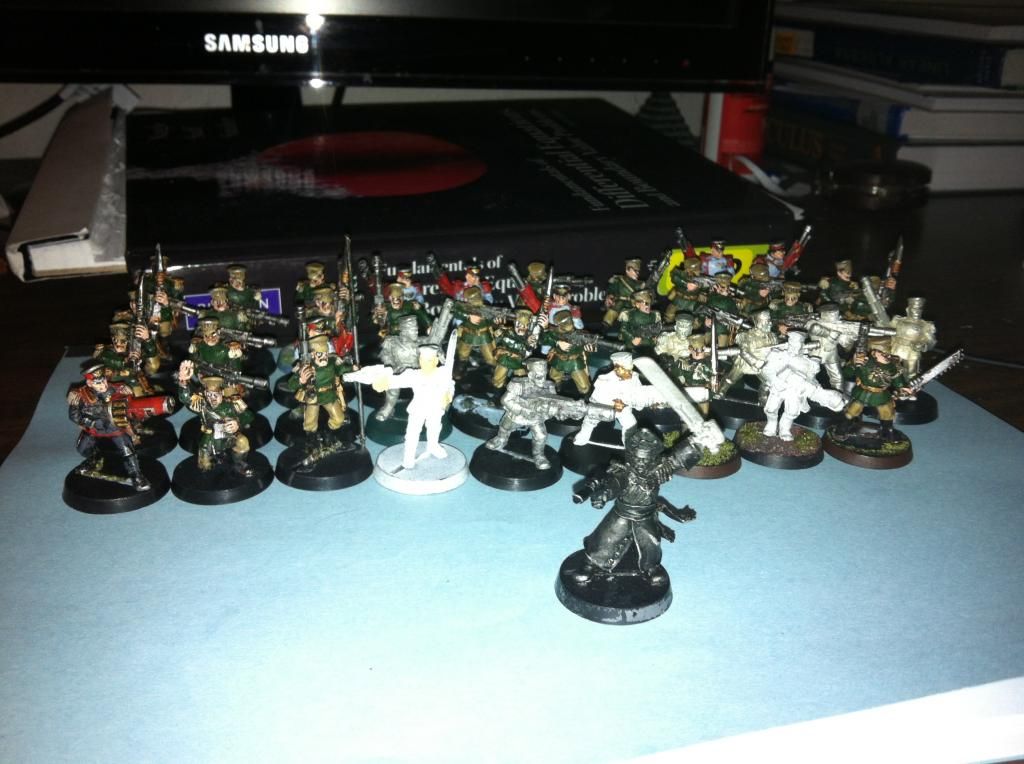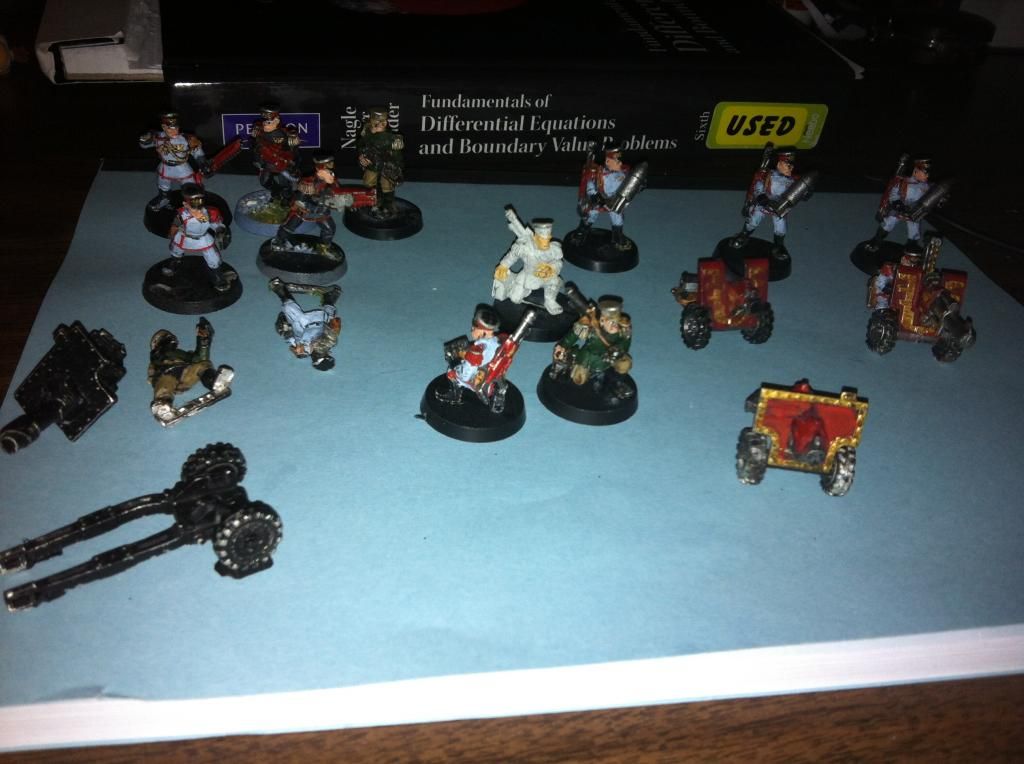 In addition: I have 11 Arbite, including two judges, and two grenade launchers.

Also: Six of the Last Chancers: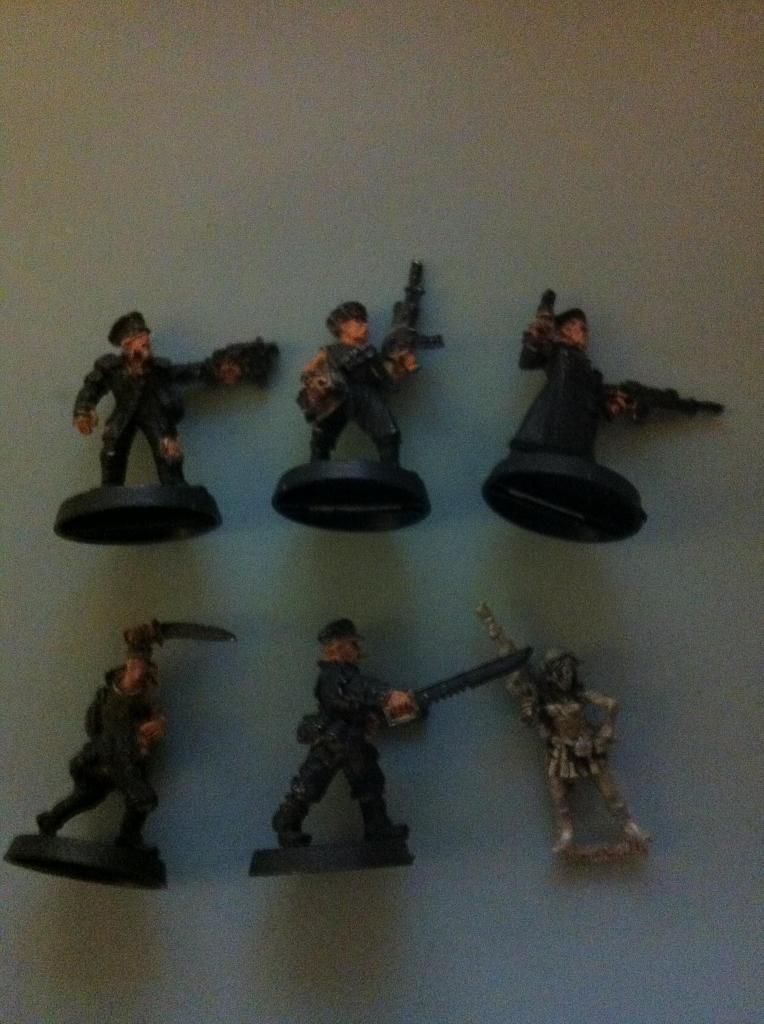 I have quite a bunch of old metal Cadians, too, if anyone is interested in those. Let me know, I can take some snapshots of them.

What I want: Ultimately, I'd love to trade for Hobgoblin infantry. Sneaky Gits, HW/Shields, bows. What their armed with doesn't matter.

I have paypal too, so if someone wanted to buy stuff from me, then I wouldn't be opposed. Message me any offers.

Thanks guys!