cornixt:
Took me ages to convert this. All from scratch except for the crew and rocket/quake parts.


vulcanologist:
Ha ha! Where is AstroGoth the fat controller?!
cornixt:
Here he is: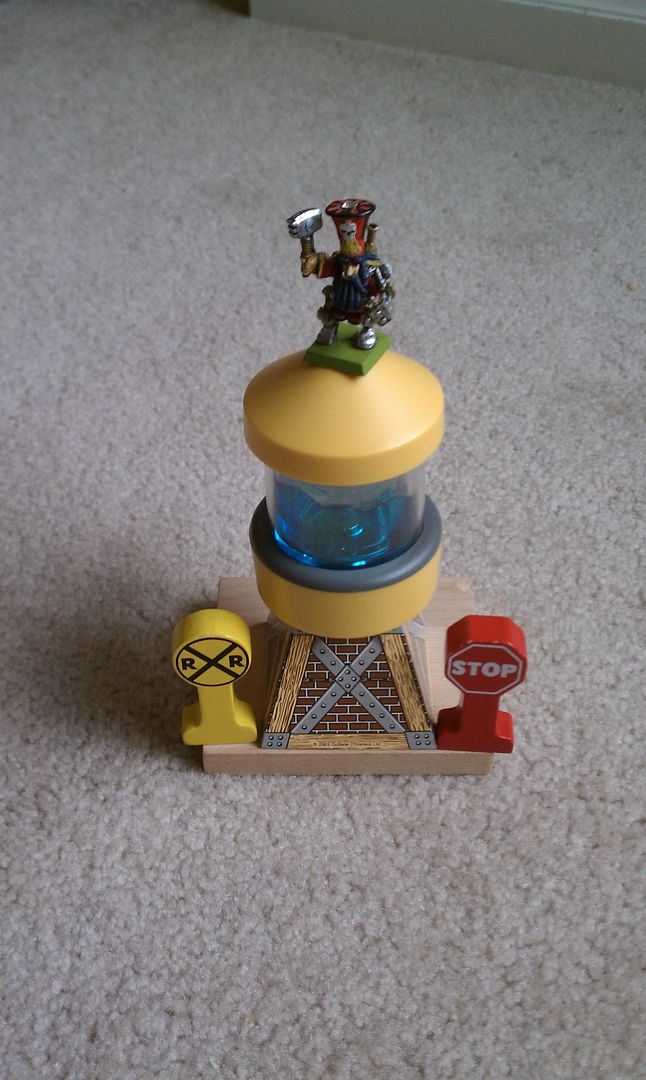 And an ogre slave to reload the Dreadquake: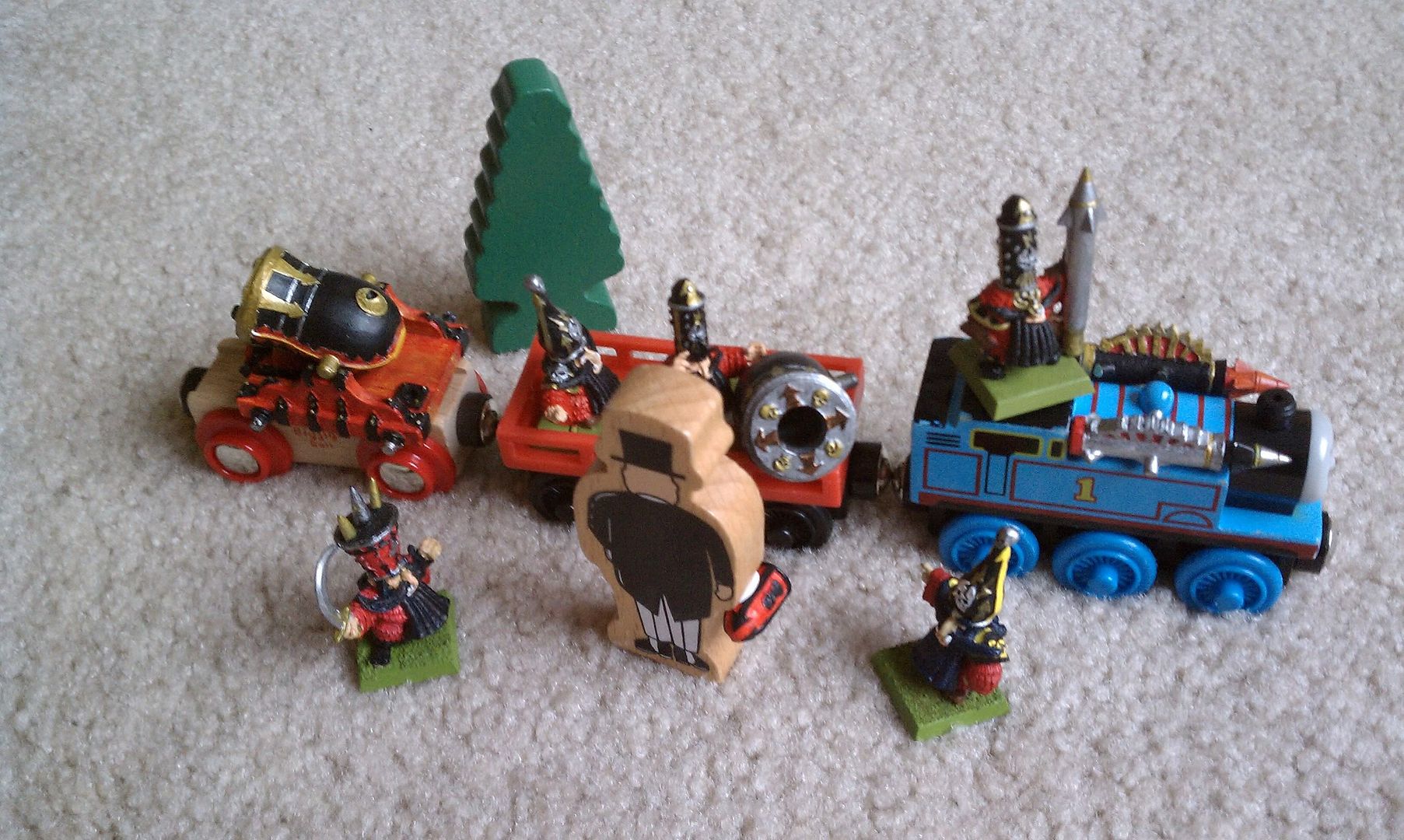 Can you tell I've been left on my own at home tonight?
Bolg:
Loving it!!! (almost what I had in mind (: )
vulcanologist:
Superb! The ogre is probably better than GW's latest offerings!
Abecedar:
I clicked on this thinking you were serious!
Willmark:
I'm thinking you should have used James with his splendid red coat…
Larendard:
I'd buy that for a dollar! tee-hee
Blue in VT:
HAHAHA…that is too funny…Sir Topenhat is a perfect ammo monkey!  My daughter would love this model!

Infact I think we may have it.

Cheers,

Blue
cornixt:
Thomas is the only main character train from the tv show and books that we have. Got several generic trains from compatible sets and a couple of trains that were probably only in the tv show for one episode so I don't know anything about them (Rosie and Lady). My kids both fight over Thomas.
GRNDL:
@Cornixt

I think you have outdone yourself on this one, mate. I think the casters at FW/WF will have problems attempting to recreate your fine detail conversion in FineCast resin. But I wish them luck!